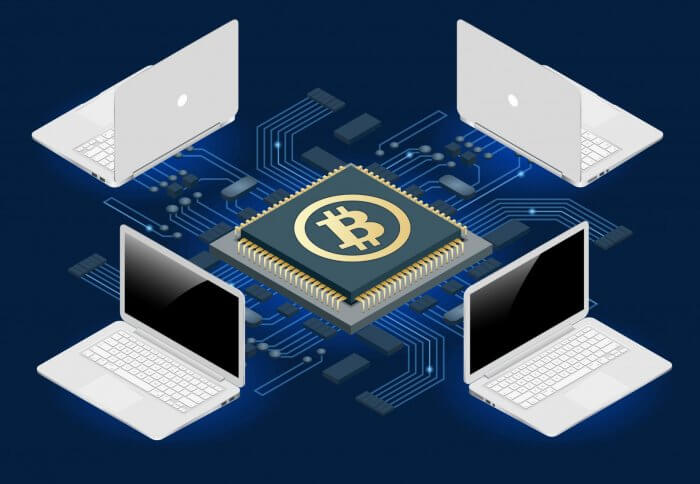 Ethereum and Bitcoin are the most popular cryptocurrencies in the industry. Not just that, both digital currencies have the largest market capitalizations. It's common for investors and crypto enthusiasts to find the best ways to change your store of value from BTC to ETH and vice versa. However, you need to understand more about these cryptocurrencies before swapping them on a reputable instant crypto exchange.
There are some differences and similarities between BTC and ETH. For instance, the Ethereum blockchain was designed to operate complex smart contracts and decentralized apps while Bitcoin was created to be a sort of digital money that'll eventually replace fiat. 
What is BTC
Bitcoin (BTC) is the most prominent digital currency in the market. Many have described it as an online type of money that creates anonymity. All transactions done with bitcoin are reported on a public ledger known as the blockchain. You can either purchase BTC with fiat money, mine it with a supercomputer, or swap another cryptocurrency for it. 
The major interest that the public has in bitcoin is its decentralized nature. The price of BTC has experienced highs and lows since its inception, but its value has had an overall increase and that has brought about the birth of other crypto projects such as Ethereum.
What is Ethereum
Powered by blockchain technology, Ethereum is a decentralized software platform. The project can preserve system codes that can support decentralized financial apps and contracts. 
The platform's token, Ether(ETH), is built to pay for completed tasks that support the blockchain. However, it can also be used by anyone for regular transactions as long as it's an accepted means of payment at that particular point of sale. This year, Ethereum just started operating with a 'proof of stake' system which reduces the energy required for mining the currency. Bitcoin, on the other hand, uses a 'proof of work system. 
Ways to swap ETH to BTC
Several platforms can be used to swap ETH to BTC. However, you should use an instant crypto exchange platform that is trusted and fulfills all your needs in one place. Swapzone.io is the easiest way to trade your Ether for Bitcoin. 
Simply go to the platform and select the pair you're looking to swap, which is ETH and BTC in this case. 

You'll be presented with a handful of offers from prominent exchanges for the swap and you can select the one with the best rate. 

Next, you'll fill in the recipient BTC wallet and copy the created ETH and make the deposit.

It'll only take a little while to finalize the transaction on the platform and you can leave a review after its success.
What is Swapzone
Swapzone is an instant crypto exchange aggregator that actively monitors and compares rates for different swap pairs on the best cryptocurrency exchanges. The platform offers search filters as well as both fixed and floating rates to help investors make the most out of their conversions.
Follow TodayTechnology for more!