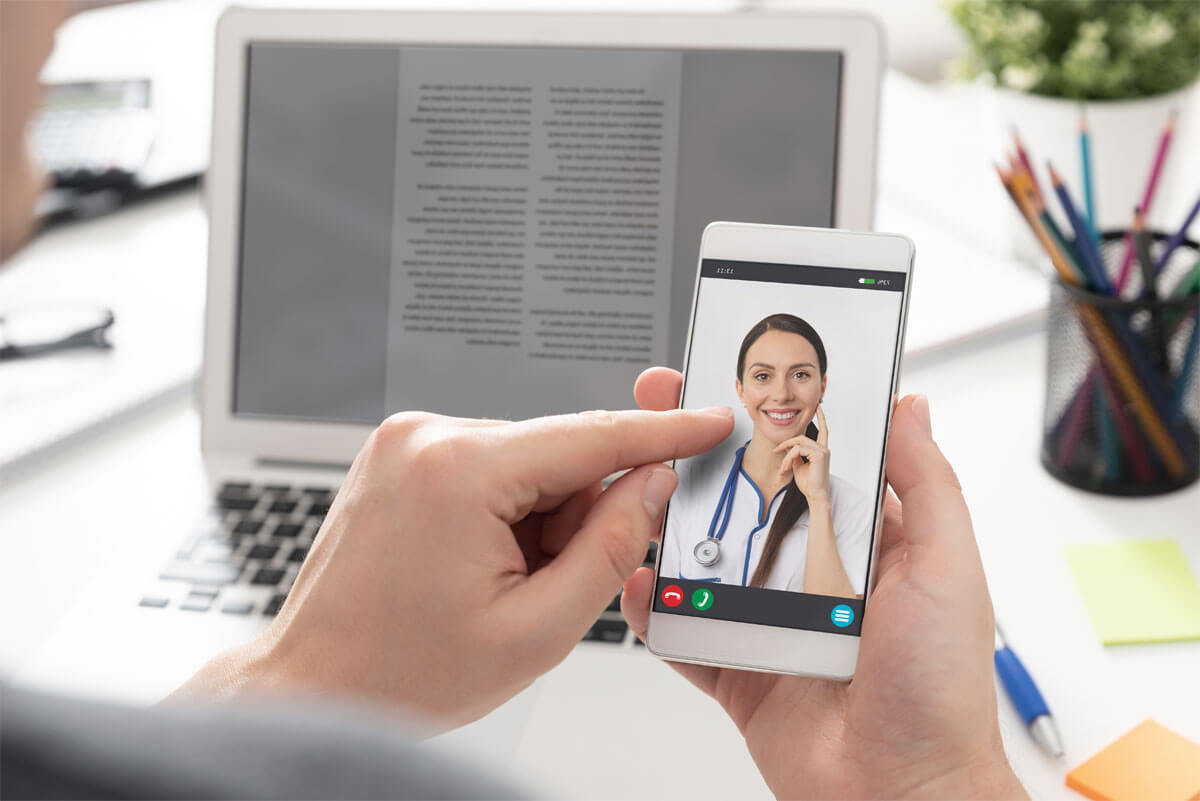 College can be a stressful time, and students may need to access health services in order to deal with anxiety, depression, and similar problems. In addition, students may also deal with the usual physical issues, from mild illnesses to more serious or chronic conditions. These can also be exacerbated by the close quarters in which they may live and study on campuses. There are several ways in which tech and telehealth can improve their experience and overall well-being.
Mental Health Services
A mental health crisis can strike at any time. Campus offices generally keep regular daytime hours, and telehealth means that when students are suffering, they can access help at any time of the day or night. In addition, many students are more comfortable with technology than with in-person visits. They are digital natives, and this may be more natural for them than visiting a medical provider in person. 
In addition, some students might be more likely to turn to these services if they think their concerns are not serious enough to make an appointment with a clinic on campus. A telehealth provider can assess their situation and provide assistance and advice. You can review a guide on the importance of services for mental health on campuses. A crisis like this can affect every aspect of a student's life. It can impact the academic performance, affect their social life and even damage their physical well-being.
Physical Wellness
Many of the advantages of using tech in dealing with mental issues are the same as for physical health. Students may be more comfortable connecting with a provider online and may also be more likely to check in about symptoms that they are not sure whether they should be concerned about. In addition, for chronic conditions that need regular monitoring or check-ins, this approach can be particularly helpful for busy college students. 
They may be able to submit data or use wearables that can send data to medical professionals instead of having to check in regularly at the health clinic. And the evolution of messaging platforms has certainly made its way into the medical sector. This convenience can mean that they are more likely to provide the necessary information. Finally, in the case of an infectious disease outbreak on campus, even if it is localized and not a pandemic, this can be a safer way to assess wellness while reducing the likelihood of spreading the infection.
The Use of Data
Wearables can provide another advantage for medical professionals who are tracking a student's physical or mental health. Some of the markers these professionals may use can rely on subjective reporting. For example, a student might not accurately report how much sleep they are getting. Wearables are more than just one of the latest trends in health technology, they can provide more objective information that can help in both assessment and diagnosis and also in detecting a problem early on. In addition, telehealth can allow for anonymized data about the entire student population to provide information about various trends. This can in turn mean administrators have valuable information about adjustments they might be able to make to help students and about support and services they can provide or reinforce.
Follow TodayTechnology for more informative articles.