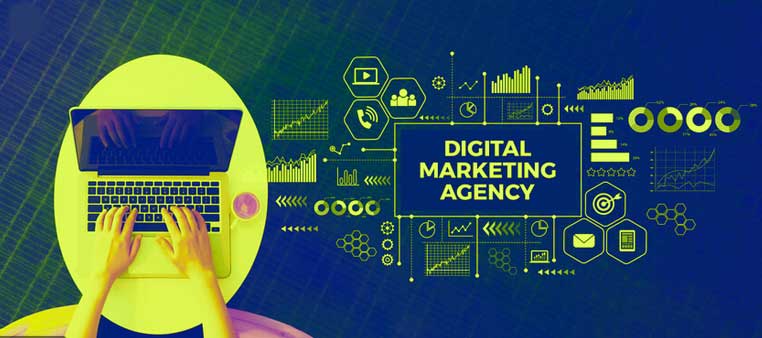 There is no doubt that when you are searching for a digital marketing agency you are undergoing a task that tends to open up a large can of worms. Like everything else, digital marketing is an industry that has a lot of buzzwords. Once you undertake this search, you will be seeing terms like "engagement" and "viral content" so much that it might even show up in your sleep. Yes, there is no doubting the importance of these building blocks of marketing. However, ask any individual who has experience in finding a digital marketing agency, and they will tell you that just seeing these buzzwords is only the beginning of finding an effective digital marketing agency. Here are some other things to keep in mind:
The Digital Marketing Firm Has Talented Employees
Your first step in finding a solid digital marketing firm would be in getting one that has talented employees. Of course, the elephant in the room is this: how do you know if they have talented employees? Ask the head of any digital marketing firm, and they will tell you that finding good talent can be difficult in their business. However, there are some good criteria to follow. Simply put, if the digital marketing firm consists of "joiners and participators" – those who are good at getting things done and executing – then they are off to a good start. What kind of sense of stuartkerrs do you get when you first walk through the doors? Are the employees not only skilled but have good initiative as well? Do the firm's employees engage in regular research of the digital marketing industry? That is the next fundamental in this step.
The Agency should have a Proven Track Record
Next, you will want a company that has a proven track record, but again, this is something that can be difficult to measure. One concept that can give you a good clue of their track record would be their reporting policies. If they are good at reporting on their successes (and past failures) it can be a good clue that they are not only transparent but that they take pride in their business endeavors. Of course, customer testimonials would be another method. DO they have solid customer reviews? Do they have a good rating on many of the other sites?
A Great Employee Culture is a Plus
No, this doesn't mean that it is a marketing firm that treats its employees well. Instead, this means that it is a marketing firm that consists of a team of experts that will go the extra mile and be as nimble as possible. Simply put, a great agency will be fast, reliable, and have the ability to get things done. This is a "can-do, own it" culture and you shouldn't settle for less. NP Digital is one example of a company that embodies this culture.
A top digital marketing firm should possess methods to measure ROI (Return on Investment)
If you are looking for a good digital marketing firm, then they had better reassure you that they have a good way to measure their ROI. If they cannot do that (and cannot show you the proof), then it's probably a strong indication that you should move on to a different firm. Additionally, one of the other facts to keep in mind would be finding a digital marketing team that will collaborate with you as much as possible. You see, this team of professionals should realize that ROI can be measured in several different ways. What metrics are they going to use? What are the purposes of some of the campaigns? All of these questions must be answered by an experienced professional team, one that can offer you an organized and comprehensive plan for your digital marketing success.
They Will have Solid Future Plans.
Finally, a good digital marketing firm should be able to illustrate that they are likely to have a solid future ahead of them. They will stay up to date on the current trends within the industry. They realize that digital marketing is a continually evolving industry, and their professional expertise and acumen will reflect that. Don't settle for anything less and go for cbmarketing.
Follow TodayTechnology for more Latest Technology and Digital Marketing News