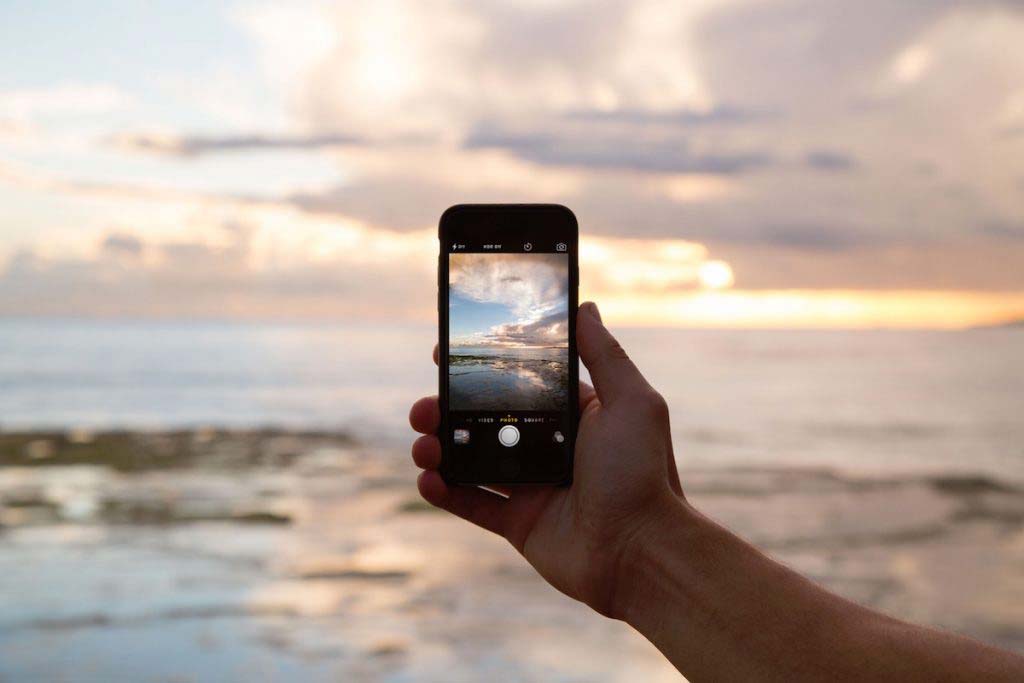 Smartphone cameras have recently improved a lot. Phones these days have got lesser aperture, megapixels, and multiple lenses to handle other tasks. The portrait mode on phones have understood so much better, and it is sometimes hard to tell the differences between photos taken from a phone and a DSLR. So Some Best Photo Editing Apps for Android.
But sometimes we are not satisfied with the raw images taken straight out of our Mobile phones. So Some minor editing can create a lot of improvements and changes in photos. And indeed, you can also use your master editing skills to turn everyday shots into unusual ones.
Using Photo Editing Apps on your Smartphone
There are various applications available on phones which can help you turn your shots into a piece of art. You can adjust multiple attributes such as brightness, contrast, exposure, highlights, shadows, etc. So This is why Photo Editing apps are a must. There are millions of such apps available on the Play Store and also App Store. You don't have to go along with all of them.
So just for you all, we have tested many of them. And It surely was a tough job, but we made sure you take the best of the best. That's why we created a list of some of the best Photo Editing apps and tools which will help you make the best of your shots. Check for the links below so each App we have mentioned so that you don't find it troublesome to search and download it yourself.
Best Photo Editing Apps List for Android in 2020

These apps have been thoroughly used and tested by us so that you don't have to waste your precious time doing the same. So here are the best apps for Photo Editing on Android!
1. Prisma
2. Adobe Photoshop Express
3. Snapseed
4. PicsArt Photo Studio
5. VSCO
6. LightX
7. Polarr
8. PhotoGrid
9. Vintage Camera
10.  Adobe Lightroom
Prisma
If you are a millennial, possibilities are you have already come across this application a couple of years earlier. Prisma, created by an independent Russian programmer, transforms your photos into astonishingly looking works of Picasso, a Van Gogh, or Mondrian.
The app uses Artificial Intelligence throughout the process, and everything is done on the cloud so that you might expect a slight delay in the processing times. However, the photos will continue to make you surprised, and even though many other apps have added similar effects, Prisma still is the authentic one.
Adobe Photoshop Express
Adobe has another app that is created for mobile Photo Editing, and you have already heard it. Adobe Photoshop Express is possibly lighter than Adobe Lightroom, but it still includes many things for you to explore. You can correct perspective in images, remove noise, add borders, filters, and apply the blur.
Photoshop also supports the importing of photos in raw and TIFF photo formats. So This makes it possible for you to edit pictures taken on DSLRs and Mirrorless cameras and edit them on the go.
Snapseed
Google makes this one, so you know it is a big deal. Snapseed has got filters and presets just like others on this list, but Snapseed isn't restricted to that. So It contains more powerful features such as curve shifts, perspective change, healing, HDS Scape, glamour glow, tonal contrast, white balance, and more.
There are many options to import RAW images from your cameras so that you can apply all of these to other high-quality photos.
PicsArt Photo Studio
PicsArt is a top-rated Photo Editing app. So It has a very good and easy to use interface, but it also packs in many powerful tools. PicsArt Photo Studio makes it a complete package for casual Photo Editing.
It is a versatile tool that provides creative control over Photo Editing and a bunch of cool filters you can choose from. So, You can also edit or "remix" the images posted on the PicsArt community, which are free to write. You can post your Photo over there as well.
VSCO
VSCO is an app that we use for editing many images. This App is famous for its filmy style filters. There are different presets available, and depending upon your photos, VSCO even suggests you some.
Aside from filters, the App also offers adjustments for exposure, contrast, sharpening, saturation, highlights, shadows, skin tone, grain, cropping, and fade. This paid version ($19.99 a year) gives you access to Borders adjustment and HSL, along with exclusive perks such as presets and filters, early access to new features, photo contest challenges, and even video editing.
LightX
LightX is similar to PicsArt and provides loads of features. You will add photo frames to your pictures, make cutouts, photo background changers, add stickers, blur photos, create cartoons and caricatures, create sweet selfies. As well, change hair color, add color splash effects, merge photos for double. Multiple exposure effects, portrait photos and apply many other tools to edit images.
You have to put text on your photos and also create your text memes. So There are even different presets and filters available like Vintage, Drama, Glow, B&W, grunge, Retro, and many more. Aside from these, you can also edit brightness, Contrast, Exposure, Saturation, Shadows, Hue, & Highlights of pictures.
Polarr
Polarr has some really dope filters and sophisticated enhancing tools, which will make sure your photos look exactly how you want them to be. You can use custom overlay and blending modes to blend multiple photos.
Use depth adjustments and dual-lens effect to add telephoto styled effects in your photos. You can add custom effects like clouds, weather effects, light leaks, flares, etc., to make your Photo stand out even more.
PhotoGrid
PhotoGrid is an app that has been around for quite some time now and is loaded with features. The application's primary function is that it arranges several photos in various types and sizes of grids. So This makes it very convenient for you to add many pictures in just one frame and then upload it to social media. Well, You can add texts in various shadows, fonts, and more.
Additionally, you can even edit videos and add background music to them! PhotoGrid also blurs the background for that added telephoto effect on your photos and videos.
Vintage Camera
Vintage Camera has got tons of filters if you want to go for a vintage look for your photos. Many retro-styled image filters will make your photos look old and unique. You can even customize the level of transparency, opacity, and layers on each screen, ensuring you get the best pictures.
There are a lot of light leak effects, film scratches, dust, gradient, chromatic aberration, glitch effects, and many more. Aside from filters, the app also lets you make other adjustments such as saturation, contrast, hue, exposure, brightness, and more.
Adobe Lightroom
Adobe Lightroom is a fully loaded Photo Editing app available for Android. It enables you to create beautiful photos while even helping you become a better photographer. So There are various features such as presets, profiles, curves, color mixers, and more.
Still, if you feel you are overcome by the number of features Lightroom has to offer, don't worry that there are ample tutorials that will help you throughout the way. This App ($9.99 a month) adds up more features like healing brush, raw editing, selective adjustments, and even Adobe Sensei, which uses AI to recognize your photos.
Final Words
Photo Editing tools and mobile apps have come quite far because of the processors' better performance and reliability. Mobile phones have become powerful these days, which are encouraging developers to put more features and tools in their applications.
As a result, we see some awesome apps which let you take your pictures and even videos to the next level. Check out these ten best Photo Editing apps for Android. So let us know if your favorite Photo Editing apps are missing from your list, and we will surely check it out as well.