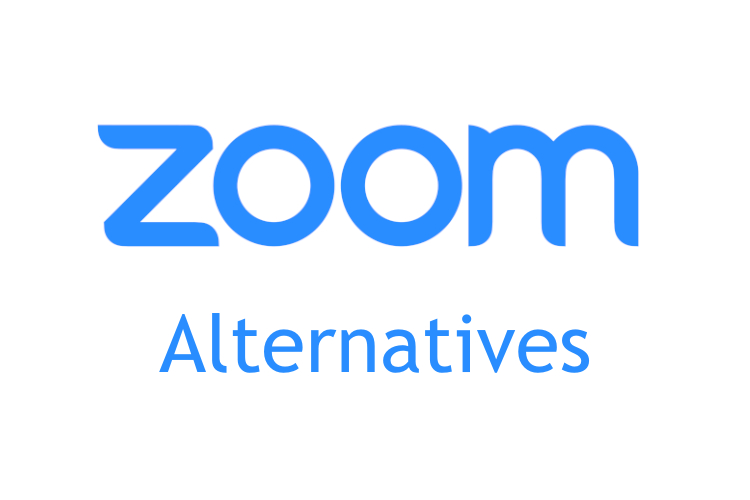 Ever since the pandemic has started cursing the lives of the people the word Zoom has become a household thing. It is used for connecting those who have certain professional or individual needs to fulfill. Zoom is a widespread phenomenon today and people all over the world are actually finding it a convenient way to stay connected through video calls. It's Especially facilitated the students and the ones doing their jobs online from homes.
Top 6 Zoom Alternatives in 2021
Although Zoom is a brilliant choice but enlisted, here are few other apps that can be successfully used as top zoom alternatives for video meetings. These alternatives come in free and paid versions of both. It depends upon the user that what extent he wants to use them and which features is he looking for? The list provided below will definitely give you a helping hand to know about the alternatives and then you would definitely be in the position to choose what is closest to your needs.
1.Cisco WebEx
If you have to get connected with 100 people in just one and still want to have unlimited connectivity time then Cisco WebEx is actually the right choice. Cisco bought it from the parent company in 2007 and ever since it is known as Cisco Webex. The primary responsibility of the company was to handle the businesses. It is offering a number of features in the free version. What the users admire the most is the expansion in the number of users. They have now increased it from 50 to 100. Unlike the zoom's free version the limit of 40 minutes has been lifted as well. For the premium version users, there is an opportunity to enjoy recording and downloading the video meetings, getting records of the transcripts, and even customizing the meeting rooms.
2.Skype Meet Now
This is another popular option as an alternative to zoom. The calls can be recorded and then kept in collection for 30 days. Sharing a presentation or a screen is not a problem either. The high-quality video and audio is a real blessing for those relying on the Skype Meet Now. This Meet Now is a recent addition to the beta version that was made available for usage in 2003. There is a possibility of creating a free room without having another app downloaded.
3.Jitsi Meet
Whether it is a public or a private chat there is nothing to worry about as Jitsi Meet Team has made this a great choice for those who are looking for a great meeting session. Stay connected with 75 people, blur the background, get integrated with the Google Calendar or Slack, and this all is enough to inspire the users of Jitsi Meet. The navigation is very easy and the user can comfortably get connected in just one click. Chat with the other participants, share the screen, and keep away the ones bothering whenever you like during the meeting. There is a unique option of using the Jitsi Video bridge that serves the needs of the people who want something technically sound. It can be used for iOS and Android. While the session is going on through Jitsi Meet it is possible to have the live streaming via YouTube Live. the rooms can be secured by adding a password to these. There is no cost of using this.
4.Google Hangouts
The number of participants is not more than 10 for the video conferencing but in case of voice meetings the app allows 150 members to join in. It is not much talked about by Google but still many users find it a great choice. It also facilitates the text chat and even screen sharing. It is easy, convenient, and worth using.
5.Google Meet
Google Meet was giving unlimited call time but unfortunately, this feature will not go beyond September 30 this year. Google is trying to make it more professional by adding more features and tools to it. Many experts and video conferencing users think that it would take the place of Zoom in the near future. Currently, it is being used mostly by the G Suite Enterprise customers. After improvement and addition, it is likely to have 100 participants in the video conference. Before the enhancements, the current users will be able to enjoy unlimited chat till September 30. Once this date is there the call time will be restricted to just 60 minutes.
6.Talky
Talky would not give you a tough time if you are using it even for the first time. Easy setup and no registration make it worth using. The number of participants is though quite less but being simple makes it a great choice, especially for young users. It is now possible to play your favorite games like Lander whenever you want.
Final Words
It is thought that this phenomenon of video conferencing which became a widespread thing in the wake of COVID-19 is likely to stay for long. There are companies trying to add more apps and some trying to improve the existing ones. Zoom is ruling a larger part of the market but if you are looking for some top zoom alternative for video making, then you can find many as well.
---
We, at TodayTechnology covers all kinds of latest tech news, gadgets, android, mac, software reviews, and many more tech-niche based articles.