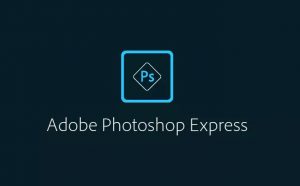 While using programs like Photoshop, frequently we encounter messages like 'Scratch Disks are full' on our Mac screen. This message makes us tremble and instills a warning in our minds. But often we are left clueless as to what to do? In this crisis, either we try to search it online or consult an expert to fix it. Now, the question arises, is it safe? Do we have to worry so much about it?
What Do You Mean By Scratch Disks are full?
There is physical space as a scratch disk in your system, and its dimension entirely depends on the quantity of your work or how much you edit in your Photoshop program. It should be noted this process of editing leaves temporary files in your memory, and this gives rise to this problem of photoshop cache or scratch disks getting full in your MAC.
Moreover, Adobe Photoshop has the tendency to utilize the computer's hard disk as its primary scratch disk where installation of operating systems has been done. If you are getting an error message on your screen every time you try to work, it is essential to fix it immediately to avoid such interruptions.
Ways of Fixing Scratch Disks On Your MAC
When you start getting error messages on your MAC, there is no need to panic about that. Instead, you should try to find ways to fix it. Moreover, I can assure you that fixing it is not that difficult. Sometimes, you need to summon a professional or an expert. Otherwise, you can fix it by yourself by following some steps : 
Free up additional disk space while working on Adobe Photoshop to do hassle-free edits.

You should specify an appropriate drive for the scratch disk.

While working on programs like Photoshop, you should set your scratch disk preferences.

When you sit to edit images, you should first reset the Photoshop preferences accordingly.

When you are operating Photoshop, you should first disable its auto-recovery savings.
Thus, as you can see that fixing Photoshop Cache is not a difficult task and can be done by you quickly. All you need to do is remember specific steps or preventive measures to stop getting error messages.
Is It Safe To Get Error Messages?
Getting error messages on Scratch Disks or Photoshop Cache is not that risky for your system. It will only give you an unpleasant or irritating experience while working on it. Thus, experts always recommend you use external hard disks or cloud storage spaces to avoid this error message. Therefore, it is essential to know at length about troubleshooting on Photoshop before you start working on it. Recently, experts are of the opinion that it is essential to have a good grip over the information of error handling flaws and the multiple ways how to fix them. 
Conclusion
Thus, it can be concluded that you need to help yourself by dealing with troubleshooting issues of Photoshop. It will help if you are informative and thorough with the operation of Adobe Photoshop before you start working on it. 
Follow TodayTechnology for more!