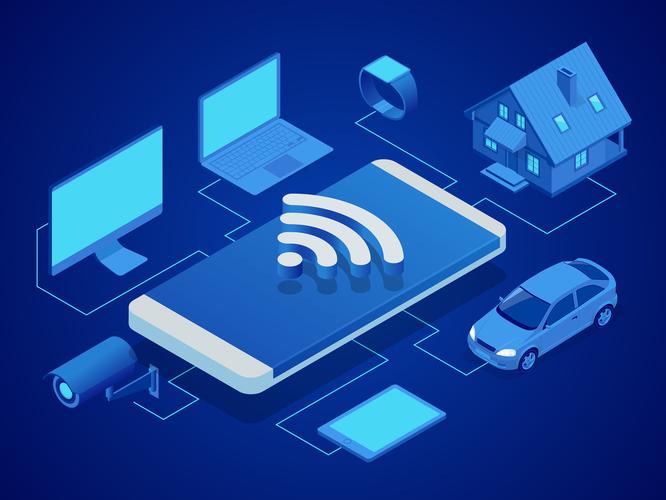 To combat cyber threats, the digital business world requires increased concentration on the posture and overall situation. Organizations also need IT security compliance to adhere to rules and regulations by recognized institutions to combat cyberspace insecurity and protect people's rights, identities, and assets.
With more and more businesses going digital and converting everything to digital assets, transactions, and finances, which has affected how we interact, with whom we connect, and how we store data, especially considering working with vendors.
Data breaches have been said to be on the rise everywhere around the globe. For example, in the third quarter of 2022, unlike the same period in 2021, global attacks have been reported to experience a 28 percent increase, taking the average weekly attack situation to 1,130 per organization worldwide. And in fact, data breaches have been predicted to cost enterprises billions of dollars every year. Worse still, many small businesses are not taking their cybersecurity infrastructure seriously. As a result, most small businesses are said to place more than 15 percent of the actual value on it.
Since data security has become an essential aspect of your digital business, as a strategy against attacks, business owners must consider cybersecurity vendors with a reputation for adequately providing services that prepare clients against potential attacks and breaches. As cyber threats continue to increase, security is no longer a choice but a necessity. And a decision that all stakeholders must stick to vehemently. It is always better to prevent and resist threats and attacks, as you cannot even determine your organization's survival rate if a single attack occurs. 
So, your critical data must be adequately secured against attacks, whether big, small, or medium business. And if you think your business has not implemented a robust security program, start figuring things out for reliable solutions. And when opting for a cyber security vendor partner, choose the most appropriate one for your needs.
Here are ways to choose a trusted and reliable cybersecurity consulting service.
1. Understand Your Business Security Needs
What exactly does your company need in terms of cyber security? Uncovering this should guide your decision in choosing the best solution for your business. Many organizations need solutions like data loss prevention, system security, firewalls, cloud security, intrusion detection systems, network security, anti-ransomware solution, and system security.
You'll also be able to identify your security vulnerabilities and needs by performing a cybersecurity audit or assessment. Several cyber security organizations provide free or less expensive security assessment services.
Also, be sure that your prospective vendor understands your company goals and objectives and knows how to fit in from a security angle. Different industries and business sectors have specific technical requirements and regulations. So, try to find out if your cybersecurity vendor is familiar with the software and hardware you have deployed in your organization. They should also understand the industry legal requirements your company needs to comply with to function adequately.
2. Shortlist the Best Options and Find Out About Their Reputation In The MarketPlace
Having found out your needs, list out different vendor options from your research and check out their reputation in the marketplace. Some vendors will feed you with all the information you need. But extensively, speak to a vendor's client who will be willing to give a sincere response about your prospective client, their credibility and qualifications,
Find out what kind of technology they use. Check their techniques and the approaches deployed in implementing their services. Additionally, read online reviews about the clients. Go through their websites and see testimonials left by their clients. You may also speak directly with them for information about their experience and services. One that is vast and experienced in your industry will be a better option.
3. Evaluate Their Team
If they are competent, they will be backed by having valuable and experienced, and dedicated professionals in their team. Check out the personal online profiles of each expert on the team, check their credentials, and see where they previously worked. If they have certifications like CISSP, CISA, and CISM, then you are likely fine. You can also find out the teams' size and training aside from their education and certification. You may even take further steps to contact them via email to get more information about their company.
4. Reporting and Performance Evaluation
Having accessible reports and performance evaluations will go a long way in determining how much your company can measure its security posture. A good cyber security vendor should be able to provide you with essential reports and monthly analytics. You should be able to determine what they are doing about your security and the approach they are deploying to implement it. Depending on your contract with the company, they should also be able to provide other information about your company's security. You should also be able to engage them on the metrics you'll need to evaluate their performance.
5. Service Cost and Payment Technologies
Most organizations find cybersecurity services very expensive. But if you find a perfect one, the cost might be worth it. So, ask about the service cost compared to the value they'll be delivering. It is often always better to opt for vendors with a wide range of services and solutions. Also, consider which vendor will provide the peace of mind you need for your business to run properly in a safe and secure environment. 
Consider the payment technologies needed. At a minimum, ensure the potential acquisitions have secure and updated credit card payment technologies that accept EMV (Europay, MasterCard, and Visa) chip payments.
Follow TodayTechnology for more!