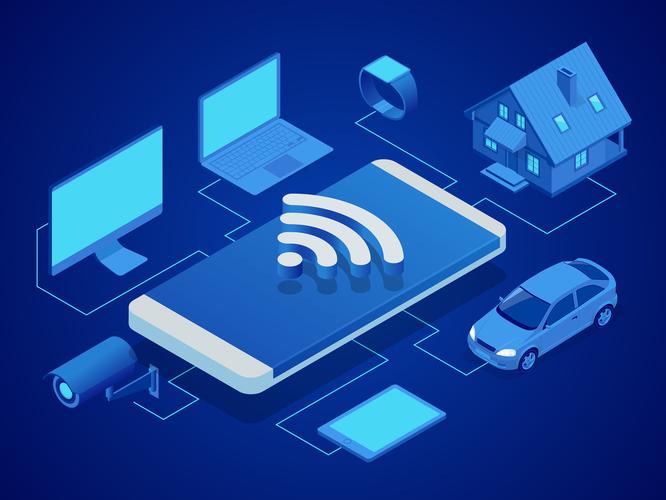 Identity theft is always just lurking around the corner in 2022. Since the advent of the COVID-19 pandemic, cybercrime has boomed. Identity theft, for instance, grew 68% in 2021 alone. 
There are many strategies you can use to defend yourself against identity thieves. From staying on the lookout for phishing mail to using identity theft monitoring software. 
But one of the most basic things you can do is to adjust your security settings. Both on your devices and your online accounts. 
Here are five settings you need to change to stay safe. 
1 – Set Your Social Media to Private 
First, set all your social media profiles to maximum privacy. Make sure that only people you trust absolutely can see your posts, your details, and your contacts. Even if you never post anything that you wouldn't mind the whole world seeing, it's still best to keep your online footprint small. 
Social media is a goldmine for identity thieves. Public profiles make it easy for them to reconstruct your identity – from your birthday to your middle name – and open accounts using your details. 
In addition, public profiles also often reveal answers to security questions, such as your mother's maiden name. 
Finally, if cybercriminals can see who's in your social network, they can easily impersonate select people to send you targeted phishing messages. 
2 – Upgrade Your Passwords and Allow Automatic Reviews 
Next up, you should enable automatic password reviews. If you don't already, set up a password manager. They come with most browsers and cybersecurity platforms. 
Then, let it run a security check. 
We all know that we're supposed to use complex passwords and avoid reusing them across multiple sites. But we also all have so many different online accounts that it's hard to keep track. 
Once you have the automatic review functionality of your password manager enabled, it will flag all passwords that you've used multiple times, and those that are easy for identity thieves to crack. With this information, you can upgrade those passwords that make you vulnerable. 
3 – Enable Automatic Updates 
Another essential step is to enable automatic updates. Yes, they are annoying – especially if they interrupt your workflow (or your Netflix marathon). 
But let's be honest – if we have to install updates manually, we often delay them until we run into serious trouble using our devices. 
This is a massive weak spot in terms of security. 
In many cases, cybercriminals don't bother to find new vulnerabilities. Instead, they target known weaknesses in operating systems and individual programs. These have already been fixed by development teams – but in order to benefit from these fixes, users have to actually install the latest updates. 
4 – Switch On Device Location Features 
Another feature to enable is the "find my device" feature. 
If identity thieves get a hold of any of your devices, they've cracked the jackpot. Our phones, laptops, and tablets all hold highly personal information on anything from our medical history to our financial accounts. 
Switching on device location helps you recover lost or stolen devices. Plus, some manufacturers such as Apple also provide additional features, like letting you wipe data remotely. 
5 – Make Sure Encryption is Enabled 
Finally, make sure that encryption is enabled on all of your devices – from your phone to your laptop.
That way, cybercriminals won't be able to access any of your data, even if they do get hold of your electronics. 
Apple's native encryption, for instance, is so good that not even the FBI could break it, much less your average cyber crook.
Conclusion 
Taking steps to protect yourself from identity thieves is indispensable. By adjusting the security settings above, you'll be able to protect your personal data and fend off attacks by cybercriminals. 
Follow TodayTechnology for more!