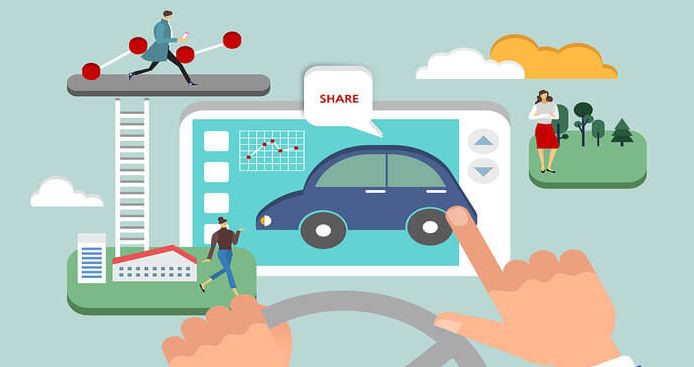 With the current technological development, manufacturers have devised the idea of automated cars. Automated cars are the definition of traveling while relaxing. It will not be surprising if computerized vehicles take over the transport system in the next few years. Below are some significant advantages of automated cars compared to other vehicles.
They Reduce Traffic Accidents
Over 95 percent of road accidents result from human error, ignorance, or distractions. With automated cars, these will be reduced since they do not require human skills for navigation. The safety level of self-driving cars is much higher than regular vehicles. According to the House Energy and Commerce Committee website, automated cars are likely to reduce future traffic accidents by almost 90 percent saving countless lives from death caused by road accidents.
Reduction of Air Pollution
According to studies, a typical passenger vehicle emits 4.6 metric tons of carbon dioxide in a year. How about the millions of cars in the world today? Transportation was considered the highest contributor to greenhouse gases in the US. Automated cars will be installed with software to control the vehicle's navigation. With the help of the software, the car can be programmed to emit the minimum amount of carbon dioxide into the surroundings. Automated cars are expected to reduce pollution caused by vehicle emissions by 60 percent.
Reduce Traffic Jams and Congestion
How do you feel when stuck in traffic on your way to an important event? Usually, traffic jams are caused by stop-and-go waves caused by human behaviors, even in the absence of lane changes and other disruptions. Since automated cars are meant to reduce human involvement in the navigation of vehicles, the pace of computerized vehicles can be controlled to ensure that the traffic flow of cars runs smoothly, reducing the occurrence of traffic jams. With a reduction in traffic congestion, motorists are also meant to save time wasted waiting for the traffic congestion to reduce.
They Are Inclusive
Inclusive means everybody can use automated cars including people with disabilities that affect their vision, hearing, and mobility. Automated cars have minimal or no human interaction in their operation. With such a feature, disabled people will feel included in the development of technology and reduce inconveniences caused by the fact that they need a driver to take them around in their cars. They will create a new sense of freedom for the disabled as they do not require public transport services or someone to take them wherever they want to go.
Reduce Travel Costs
Did you know being stuck in congestion leads to fuel wastage of fuel? Since automated vehicles will reduce traffic congestion, the cost of refilling energy will also be reduced. Other than fuel costs, money used to pay for drivers will slowly transition away and can be used to develop other sectors. According to a KMPG study, automated cars reduce time and fuel wasted on traffic by 40 percent. Who doesn't want to save up as much as they can, especially with the current economy?
Increases the Lane and Parking Capacity
Many common areas require a lot of space as cars have parked a distance away to ensure the drivers have sufficient space to turn their cars around and out of the parking lot. With automated cars, vehicles can be parked to each other, increasing the parking space as they can navigate their way out. Research also shows that automatic cars will increase the highway capacity and travel speeds for expressways as they are fitted with devices to monitor the surroundings simultaneously.
Automated cars reduce human interaction with the navigation system, reducing many accidents caused by human interference. We can say that automatic cars are the future of the transport system concerning human safety and travel times.
Follow Todaytechnology for more Tech News.