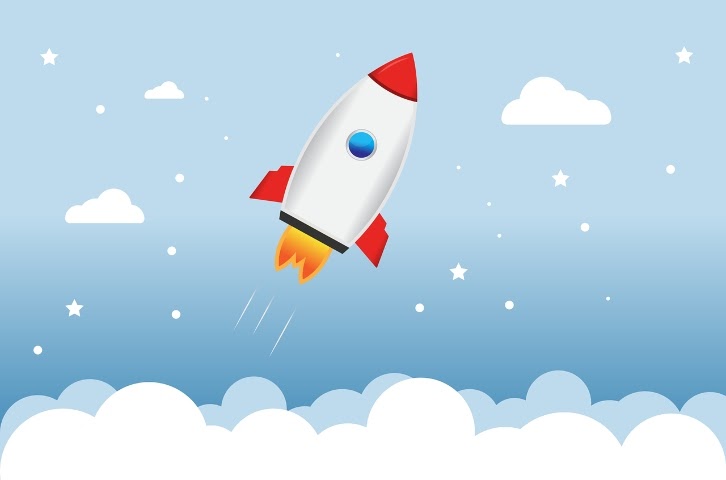 Can you remember the last time you went to the grocery store to buy products, medications, or food? Try to recall and compare the number of times you visited physical stores from two years back and now. You might realize that the numbers have reduced over time. 
You're not the only one. People nowadays are more inclined to order their products and supplies from their couch rather than physically visiting the market.
People are upgrading themselves all the time – they find a flaw in the system and figure out how to resolve it.
In a traditional system, customers have to travel to buy the product. Even if they reach their destination, there's a chance that the product is unavailable or they couldn't reach the store in time.
All these factors have compelled entrepreneurs to set up e-commerce shops that enable customers to buy products seamlessly, at any time of the day. In addition, products get delivered to their doors. Since there are a plethora of products available to them, they can easily compare and choose the best product for themselves.
While this offers a lot of advantages for customers, as an e-commerce site owner you experience some challenges. Setting an e-commerce site requires a proper IT infrastructure. That means you have to buy domains, software such as firewalls, intrusion detection systems to provide security from hackers, hardware like servers, switches, routers, racks, and so on. 
Buying these products isn't cheap. They can cost you a sizable amount. Not to mention, you have to pay monthly, quarterly, or annual subscription costs for the software as well as hardware products for maintenance. And to keep the whole system up and running smoothly, you need to hire a team of  IT experts. 
This is the reason why most e-commerce business owners are switching to a cloud-based model to ensure the survival of their business. They have realized that:
1. Cloud-based Model Is More Scalable
As a business owner, your primary goal is to expand your business. This means hiring more employees, staff members, and managers and providing them access to servers. Can you guarantee that your server can handle all the stress the company is applying to?
The answer is no. In the traditional approach, you would have required to set up additional physical servers, and all the hardware associated with it in the location. Cloud-based models require no such thing. Although you might have to spend some extra amount to allocate an extra server, you don't have to deal with buying extra hardware yourself at all.
Every company desires scalability but handling it is way more difficult.
2. Cloud-based Systems Reduce Cost To A Great Extent
If you are a small or medium-sized e-commerce site owner, a cloud-based solution can help you at great length by cutting down the costs. You have to pay only for those services which you are using.
As an example, if you're using only the hosting services, you have to pay for that, and if you are using both hosting and a contact center, you have to pay for them only. You get the idea. 
3. It Ensures Stability Of The Site
The demands of running an e-commerce business may increase or decrease at any time. To keep a company on the same level, firstly, you need to pump up your sales and make sure that the website can handle the traffic.
For example, during the holidays, to promote your products you offer huge discounts on your products. This attracts the interest of many customers and they just punch in their orders. People who are shopping online for a while now, know that there will be huge offers in the festive and holiday seasons and they will wait eagerly for the period.
With a cloud-based system, you don't have to worry about this. The servers are fully capable of handling the fluctuation in traffic.
4. It Provides Speed So That Customers Are Satisfied
Customers don't like to spend too much time waiting for your site to load. They're often in a hurry and expect an optimal experience. If they clicked a button, it needs to respond at that instant. If it takes five seconds, they will lose interest.
To keep customers hooked to the site, and provide them maximum satisfaction. Cloud-based e-commerce systems can provide high bandwidth to the site, which will result in reduced page loading time. This helps you generate more leads, sales, and revenue.
5. It Ensures a More Secure Connection To The Server
If you want to attract more visitors and turn them into loyal customers, you have to give them reasons to trust you. If you are not trustable, your visitors won't come again. In this age of technology, people only trust secured sites.
A visitor will only submit their personal and financial information to you when you can show them that their information is in safe hands.
Cloud-based systems help in building that trust by providing security to your site. They can provide SSL encrypted connection to the server, help take security measures against DDoS attacks, and so on.
6. Cloud-Based Solutions Are Less Prone To Failures
An e-commerce business is all about data. These data are stored in the servers. Now, imagine catastrophic damage in a traditional e-commerce server. All of the data can be lost in a small duration of time and your customers will lose connection with your site. Not to mention the huge recovery cost and the time is taken by IT professionals to get the servers and site up and running.
The most appreciated advantage of having a cloud-based system is its ability to withstand failures. It has additional servers to back up the data and keep it secure. So that in any damage, both the data and site can be recovered in no time and your business resumes right away.
Conclusion
According to a research paper, it's estimated that in 2021, the total revenue generated by the cloud-based e-commerce industry will amount to $302.5 Billion as compared to $153.5 Billion in 2017. 
So ask yourself: Do you want to be part of this industry that is starting to grow exponentially? If yes, then follow today technology for more amazing content.