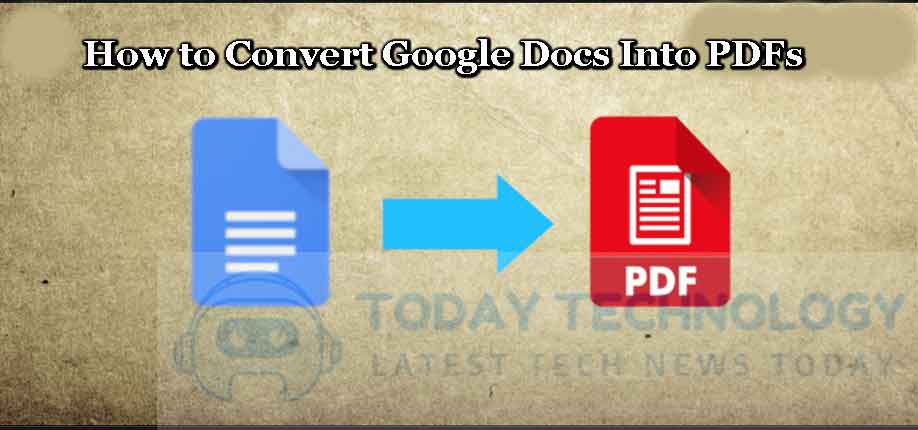 Online PDF converters are not the only way for users to convert other file types into PDF format. Online converters are useful for their versatility as they support the conversion of many different file types from JPEGs and other image files to more traditional formats like Word and Excel files. When it comes to converting Google Docs into a PDF, there are other ways and methods to turn to rather than just using an online converter. It is often easier to convert Google Docs without a dedicated converter, as many do not support the Google Docs format. But Google has created several options for users to convert the file into a PDF.
Convert a Google Doc to PDF
There are many ways to convert a Google Doc into a PDF thanks to the many options built into the format. Google Docs can be converted into several different file types including PDF files. Users can begin by opening a new Google Docs and then writing the text or adding different elements to the file.
After they have finished writing the document, they can convert it into a PDF using the File and Download As feature in the menu options. The Download options list several file types that users can convert the file to like PDFs and Rich Text Format or a Microsoft Word Docx. Another way to convert a file into a PDF is by printing it as a PDF file.
From the same File menu, users can select the Print option, and then they can choose a Destination for the file, which can be anything from a printer to a Google Drive account or a PDF file. If they select to Print a File as a PDF, the PDF will then be created and users will then be able to send or save it as a PDF file.
When Should You Use PDF? 
There are several different reasons and scenarios where using a PDF is a more sensible choice than other document types. With PDFs, users can add images and other format-rich elements to enhance the document's presentation and style. Users can also secure PDF documents in case they contain sensitive or confidential information, which is something other file types do not allow.
Any time when a document (newsletter, portfolio, application, etc.) needs to be shareable, unique, and high-quality, a PDF is always the best option. PDFs are easily shared with others without them having to download or install new software or programs. Important documents like legal and financial records can also be stored away with their data sets intact and completely secure.
PDFs can also be composed of several different file types, as many conversion programs give users the ability to turn other file formats into PDF. Once this conversion is done, users can then merge these new PDF files into a single PDF document that contains all the information and style choices of those converted files.
What Are the Benefits of a PDF file?
The benefits of PDF files can be found in the many features that online PDF editors offer users. A program like Lumin PDF offers users not only the ability to view and read PDF documents but can also make changes to the document. Lumin lets users add elements like new text, comments, annotations, and highlights to a PDF file.
PDFs are also the easiest way to share information across several platforms, which is something supported by Lumin as it can sync PDF files with cloud-based storage services like Google Drive and Dropbox. Security is another outstanding feature of the PDF format. PDF files can be encrypted with passwords that keep their sensitive information secret and inaccessible.
PDFs can also contain more dynamic media elements that make them more presentable and digestible. The file type can be enriched by the addition of important design elements like images, graphics, tables, and infographics that are not possible with other document types like Word or Text.
Follow TodayTechnology for Latest Technology!