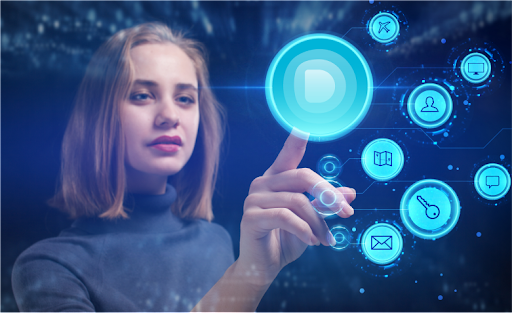 As businesses increasingly rely on digital technologies and remote work, the importance of robust network security cannot be overstated. Dedicated IP addresses offer an effective solution for enhancing the security and privacy of corporate networks. In this article, we'll explore the benefits of dedicated IPs and how they can protect your company's online assets.
Enhanced Network Security with Static Dedicated IPs
One of the key advantages of using dedicated IPs is the ability to set up IP-based access controls. This feature allows companies to restrict access to their online resources, such as servers and applications, to specific IP addresses. By assigning a static dedicated IP to your team, you can significantly reduce the risk of unauthorized access and data breaches. PureDome allows you to easily provision a static dedicated IP instantly from upto 30 different locations.
Simplified Access Management for Teams
Managing access for multiple team members can be a daunting task, especially when each member has a different IP address. Instead of issuing a separate IP to each team member, you can provision the same IP for your whole team. This streamlined approach not only improves security but also simplifies access management by reducing the need to maintain individual whitelists. As a result, companies can spend less time managing access control lists and more time focusing on core business activities.
According to the 2021 Cost of Data Breach Report by IBM, the average total cost of a data breach was $4.24 million. Furthermore, the report found that companies with an incident response team that was able to contain a breach within 30 days saved an average of $1.2 million compared to companies that took longer. By implementing a simplified access management strategy, teams can improve their security posture and potentially reduce the risk and cost of a data breach.
Dedicated IP VPN Service for Global Teams
For companies with remote or distributed teams, securing network access for employees around the world can be a challenge. A dedicated IP VPN service helps address this issue by providing a secure, encrypted connection for team members, regardless of their location. By using a dedicated IP VPN, businesses can ensure that their employees can securely access company resources and protect their online privacy. With PureDome, Dedicated IP can be assigned to teams within a few minutes, without the need for additional hardware.
Conclusion
The power of dedicated IPs for corporate network protection is undeniable. By leveraging dedicated IP solutions, companies can strengthen their network security, simplify access management, and protect their valuable online assets. As remote work and digital technologies continue to transform the business landscape, investing in dedicated IPs has become an essential part of any comprehensive security strategy.
Follow TodayTechnology for more!