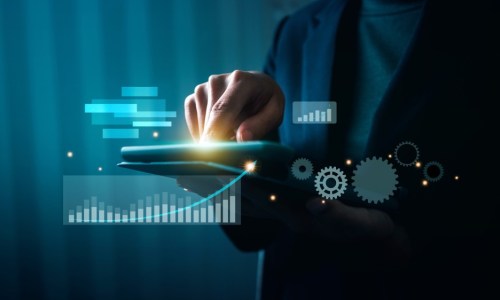 Running a small business can be challenging, especially when it comes to technology. There's so much going on at all times that keeping up with it can feel like one big ball of stress. But with the right IT services in place, you can stay ahead of the curve and keep your business running smoothly. Here are the top seven IT services every small business should consider. 
1. Data Backup & Recovery 
Having a solid data backup and recovery system in place isn't just about protecting yourself from losing important files or documents. It also ensures that if something goes wrong with your hard drives or computer, you'll still have access to your data.
You need to know how to back up your data and recover it in case of a disaster. You don't want to lose any more than necessary. 
2. Cybersecurity 
It wouldn't be uncommon to hear a story about someone getting hacked. Cybersecurity threats are real, whether by a competitor trying to steal information or a malicious hacker who wants to cause damage. 
While it may seem like a daunting task to protect your business against cybercriminals, there are some steps you can take to avoid being targeted. For example, you can install antivirus software and make sure your employees use strong passwords. 
Additionally, you should ensure that all your computers and devices encrypt your data using encryption software. Encryption scrambles all the data on your device, making it impossible for hackers to read it. Of course, for anything more than this you'll have to hire a professional company that can provide you with services like penetration testing, privileged access management, identity governance and administration, and many more. 
3. Email & Spam Filtering
If this isn't done correctly, your business could become inundated with unwanted emails. While this may not sound like a huge deal, if you send out many emails to customers or potential clients, you're likely to waste money on postage. To prevent this, you need to filter out the junk mail before reaching your inbox. This way, you can save time by only reading emails that matter to you. 
On top of this, you can set up filters that automatically forward specific types of emails to different folders depending on the subject line. With these tools in place, you can ensure that you only get the messages you really care about. 
4. Cloud Computing 
Cloud computing offers several benefits to small businesses, including cost savings. The costs associated with setting up and maintaining servers, storage, and other network equipment are often high. Moving your systems to the cloud can significantly reduce maintenance costs. 
Another benefit of cloud computing is that you'll no longer have to worry about managing infrastructure. When everything is hosted by a third-party provider, they're responsible for ensuring that those resources are available 24/7. If anything goes wrong with a server, you won't have to worry about contacting your local IT support team to fix the issue because all of your company's needs will be handled remotely. 
5. Network Security 
As mentioned above, cloud computing will help you save money over time, but you'll still need to maintain a secure network. To do this, you'll need to install a firewall, antivirus, antispam, and a host of other security measures.
If you've got a small team working together, you might even consider setting up a VPN (a virtual private network). A VPN allows individuals to connect through the internet without revealing their IP addresses securely. This way, you can share sensitive information like bank accounts safely. 
6. Website Design
When it comes to website design, there are many options available. However, not everyone has the budget to spend thousands of dollars on custom-built sites. Luckily, there are plenty of affordable solutions to choose from. BANG! Web Site Design is one example. 
One option is to hire a professional web designer to create a site for you. They'll provide you with the content while considering SEO best practices. While this kind of service can be expensive, it does offer significant advantages, including a higher chance of your site being found on Google search results. 
If you prefer to DIY, you can always build your website yourself. You'll need to learn HTML, CSS, PHP, and other programming languages to do this. You can find free online tutorials and paid courses to teach you how to code. 
7. Social Media Marketing 
In addition to designing your website, you'll also need to develop a social media presence. Depending on your business type, you might need to establish accounts on multiple platforms like Facebook, Twitter, Instagram, and YouTube. 
Once you've created the accounts and posted content, you'll need to build relationships with your followers. This is a long process that takes time and patience, but it pays off. Not only will you gain new fans, but you'll also increase brand awareness.
Conclusion
These are just some examples of the most common IT services you need to look into when starting a new venture. As a small business owner, finding ways to improve your productivity with technology is critical. Making the investment now can pay dividends down the road.
Follow TodayTechnology for more!