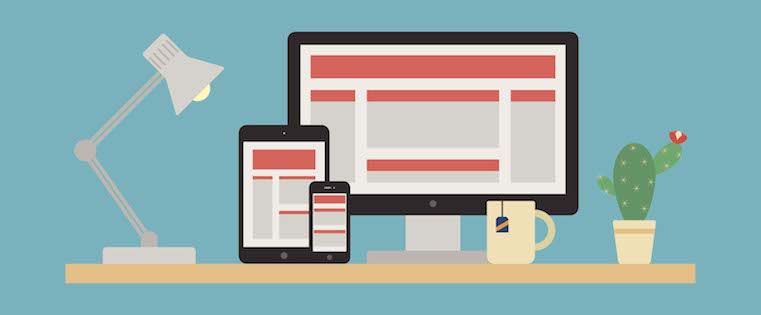 What comes to your mind when we talk about outsourcing in today's Internet and technology era are call centers that handle your business from a distance. There are many ways to describe outsourcing, but this is the most restricted definition of the phrase. Contracting out a job for either a one-time or recurrent basis is what the phrase truly refers to. It is signed with an individual, service provider, or the agency that has been designated to sign the contract. Sometimes you outsource to agencies that are miles distant or just a few doors down from you. At the time of signing the contract, it is agreed upon how much money will be paid if a given work is completed. Depending on the contract, this may be a one-time payment rather than a recurring one.
Is It A Good Idea To Outsource Your Work?
There are a variety of reasons why firms and individuals opt to outsource. Here are a few reasons why you should consider outsourcing your business operations.
Small firms should go with this option because it involves fewer resources and workers.
Entrepreneurs who are just starting out find it quite beneficial because they may spend their valuable time on other aspects of the business. As a result, they don't have to put in the extra effort to learn new systems and skills that they were previously unfamiliar with.
The company's reputation is enhanced by the use of specialist knowledge.
Enhances the quality of the settings and services provided.
Allows you to take advantage of previously untapped resources and fresh avenues for success.
It's possible to deal with outstanding specialists who can help you expand your network by connecting you with other knowledgeable people.
In the end, this is a long-term fix.
Web-Based Entrepreneurship in Today's World
We live in an era of online commerce and rapid expansion. To run a successful business, you must have a website. In order to do its function, a company's website must meet its most basic requirements. Customers from all around the world can find your business on a website, allowing you to increase your earnings. You must have a well-designed and up-to-date website in order to be a competent business person in today's competitive world of online marketing.
Website design is a vital part of showcasing a website's capabilities. Success and notoriety are all dependent on how your website seems. You ought to give up the concept of developing your own website, especially if you're not an expert at it. Your time and money would be wasted and you'd get nothing out of it. Even if you're an expert administrator, designing may not be your forte. To gain a foothold in the market, you'll need an eye-catching website. There is a chance that, despite your talents, you lack the technical know-how necessary to produce the best work possible.
Unmatched results can be achieved by a website designed by skilled designers. The following are some of the most significant benefits you stand to gain from working with the best web app development services.
When businesses outsource website design, they gain marketing advantages.
Customers are more likely to buy from a website that loads quickly because they are more satisfied with their experience. According to 12 HubSpot case studies, a decrease in page load time results in a 3% to 17% increase in conversion rate.
If you're a business owner, you may be investing so much effort into developing the finest product or service possible that your brand image has had to take a backseat. The quality of your product isn't always a factor in a customer's decision. Customers' purchasing decisions are also influenced by the design and functioning of your website. In order to build a powerful brand, you must have a responsive and well-designed website.
When a user is using a computer, a tablet, or a smartphone, they can read and browse your website with no problems thanks to a responsive design. This improves your website's search engine rankings. If you don't have a mobile-friendly website, you'll be ranked lower in search results.
Your website is the hub of your digital marketing universe, thus optimizing your SEO is essential. It's only natural that organic search would be the most important way people find your website. When businesses don't think about SEO until after their website is designed (or redesigned), they often fall far short of expectations when it comes to SEO and other forms of online promotion.
Additionally, outsourcing website design has other benefits.
When you begin to hire and investigate website design services for your website online, the difference is immediately apparent because it is a much more economical option. To maintain the physical presence of a designer and R&D team, you'll need a huge crew. As a result, the designers are searching for a secluded area where they can focus on their work without interruptions. You will have to pay for this additional service. Contrary to all of this, you need to invest in services that are simple to handle and do not require additional costs.
To stay competitive, you need services that can save you time while yet delivering top-notch outcomes. You can save a significant amount of time by using outsourcing services rather than squandering them on tasks about which you know very little. During this period, you can focus on the key tasks that will help you grow the rest of your business.
You'll need the most up-to-date software to generate the greatest possible designs for your website. Only if we have access to the most recent technologies will we be able to achieve the finest results. In most cases, you'll need a subscription to get the most out of the tools. You can't get by on your own brilliance and originality. You'll also have to know your way around a computer. Because they've already invested in the latest tools, site designers don't have to worry too much. They're giving their services for a predetermined price, so the rest of the cost of acquiring the latest technology is already factored in. This means that the most up-to-date technology will give you optimal outcomes.
An experienced team of designers is available to assist you in ensuring that you receive the best possible service. The best results come from working with a professional because they are well-versed in their field.
They complete the web design on schedule. In order to keep their reputation, web development services put in all the effort to meet the deadline.

Conclusion
For a variety of reasons, companies outsource their web design. Some of them have already been mentioned, but there are still others who have their own explanations. Small businesses must also be careful to only employ the best in order to achieve the best outcomes while building a responsive website. Selecting the designers is the only step necessary; everything else will take care of itself.
Follow TodayTechnology for more!