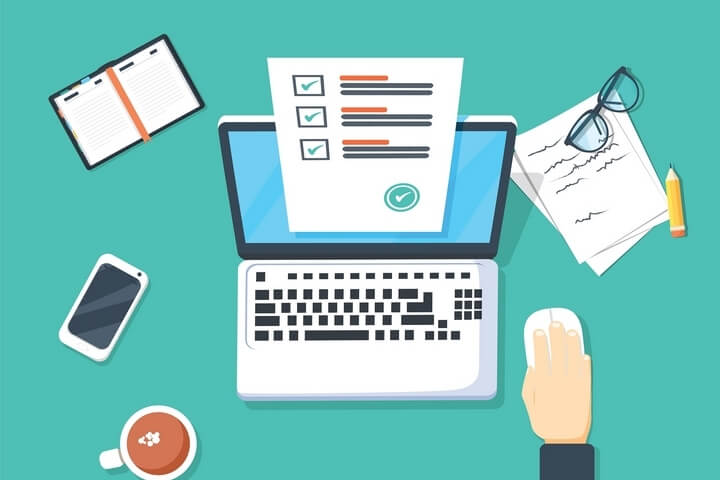 Efficiency is a fundamental component of any sort of management a firm may use to conduct its operations. This is the key to any business's success, small or large because most organizations are accountable to their customers for how they use their time and resources and whether or not projects will be finished on schedule.
Efficiency plays a significant role in project management as well because it requires workers to work wisely rather than spending long hours for little or no benefit to the organization.
Some of the techniques field service app we'll cover in this article are to boost your project management efficiency if you're having trouble raising your productivity and want to ensure that your work ethic is appropriately maximized.
 Ways to Boost Project Management Effectiveness
Let's examine each one in greater depth to see how it can improve the effectiveness of your project management procedures.
Put Your Communication First
As with anything else, excellent communication is essential to boosting your project management efforts. Numerous studies have found that two out of every five initiatives created inside the organizational paradigm fail to achieve their initial objectives and milestones as a result of poor communication.
We are aware that preparation is key and that your foundation should be rock-solid, but how can you expect your clients, stakeholders, and development team to be aware of the project if you aren't communicating with them about your plans?
Start by communicating through various channels and at various times. Add it to your project management process once you've found the ideal communication approach and have a handle on it.
Establish definite objectives or benchmarks
The aim or milestones of your project are something that every stakeholder involved in it needs to be aware of. They are always multiple and subject to change as the project is developed.
However, one thing you should do as a manager is to guarantee that you establish some "firm" project goals and milestones. Make sure that your personnel are aware of their obligations, which may include raising the average order value per client or achieving other business-friendly objectives.
Make sure to always record every conversation or communication as a manager to boost the efficiency of your project management tasks. Whether it was a phone call, email, or letter, you should always record it.
Why? Well, many people occasionally tend to forget what they need to do, and without a follow-up dialogue, they are unable to complete the task at hand. Additionally, this will aggravate you as a manager.
Because of this, when everything is documented, there is no lack of communication between the parties, and you can easily remind them to complete the work they committed to without any confusion or hassle.
Select the Correct Resource for the Job
The most crucial component of a successful project development process is resources. Because you will be disappointed if you think you can complete the project development process without enough resources in your resource pool.
The availability of resources is one thing, but it's also important to have the mentality to use them wisely so that you don't overburden them with labor.
This is why, as a manager, you should have the mentality to cleverly allocate every resource you have in your resource pool to particular tasks that they are qualified to carry out. Otherwise, your poor resource management wastes everyone's time.
We all know that in project management, you don't need to put in long hours to get results; instead, you only need to work efficiently to finish the job without exhausting yourself or your team.
But it's not quite that simple. You require a strong level of morale on your team. Because of this, as a manager, you must ensure that you are concerned about the welfare of your team and that your project management procedures will make their life easier.
Remain Conscious of Your Current Productivity Level
Making sure you are aware of your strengths and weaknesses as a manager is another thing to keep in mind. You must be aware of your weakest link. This will aid in your decision-making regarding task allocation and general staff management.
Use a resource management tool if you want to keep track of all the tasks and processes your team is carrying out. By keeping an eye on this data, you can decide whether to keep working with employees who are productive or reassign tasks if someone is unable to give a project their full attention.
Conclusion
These are the best approaches to make your project management policies more effective. Write to us if you wish to add anything to this or if you have any recommendations, and we'll respond as quickly as we can.
Follow TodayTechnology for more!