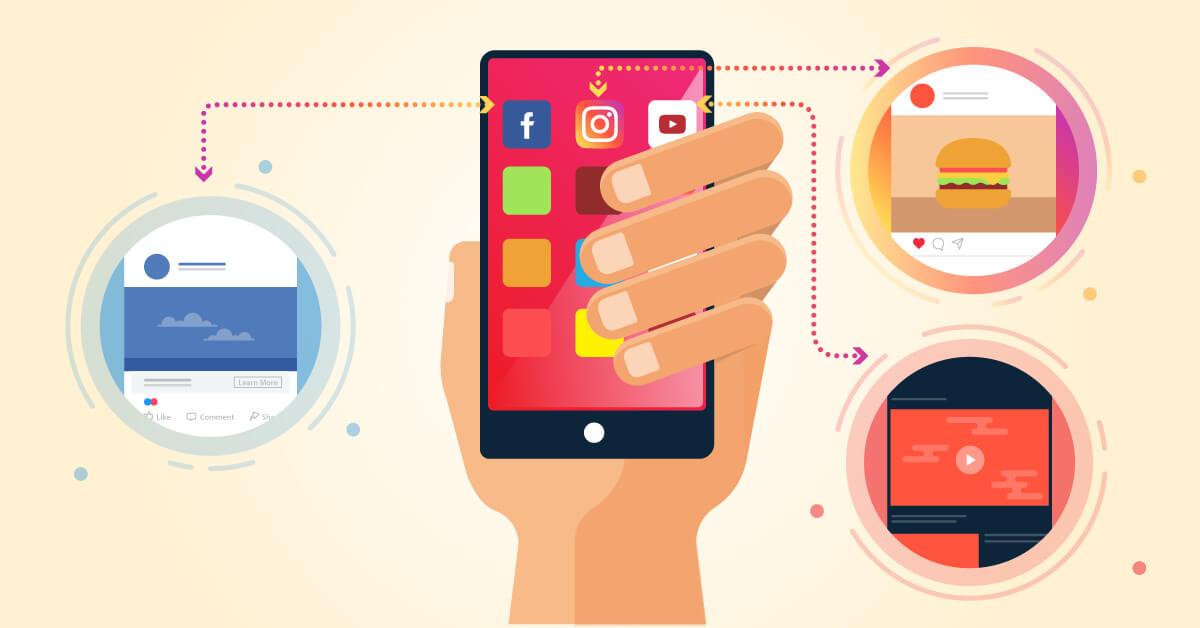 Whatever the size of your organization, a website is deemed to be effective when visitors are engaged, spend more time on a page, and visit occasionally. Being an indispensable business tool in today's crowded eCommerce industry, your website should stand up to the competition for your business to excel.
It's amazing how purchasing stuff from the comfort of your home has become easy. From groceries to clothes, jewelry, and other household items, online shopping is now more of a norm than a novelty. However, you will need to establish an effective online store to capture your share of this trend. With a web design service, you can get a site that outperforms thousands of eCommerce stores sharing your target audience.
Creating a First Impression
It seems obvious to say that the homepage is very crucial, but it's not always easy to get right. The UX of a site can make or break an eCommerce business. And as such, you want it to be as professional and clean as possible while staying true to the customer-focused mission statement.
Online stores can find themselves easily outshined by competitors who may be not necessarily as nice or interesting, but they are more attractive online. If your store's website doesn't represent well, you will lose visitors in an instant and there is a high chance that those people won't come back to shop at your site again.
Here are a few crucial issues we can bet on:
  Typically, first impressions are lasting impressions.

  A poor website design increases bounce rates while decreasing conversions.
You need to guarantee the excellence of your customer's first impression. To avoid many problems, get started with superb eCommerce web design service.  This will aggressively work for you by enticing new business, keeping customers engaged, and taking your company forward.
Website Features That can Enhance the Growth of Your Business
Having an appealing website is no longer enough though; other essential aspects count, such as communicating effectively with your customers.
Here are some fascinating web design tactics that can help your business grow:
1. Include Compelling Content
A good web design is built on compelling and engaging content. It should speak your customers' language, so it's convenient for them to understand who you are, what you do, and what they can get from the site. Your choice of branding elements like logo & tagline will affect success years down the road — be sure to choose wisely! Another thing: less text means more impact when focusing on hooking users into engaging with your store; too much might make them turn away instead.
2. Avoid Being too 'Salesy'
Many consumers don't appreciate being oversold. If your site is over-cluttered with many sales pitches, it can seem untrustworthy and unprofessional. Avoid 'salesy' content on your website so that you can compete for the visitor's attention.
To develop an engaging website, take all feedback into consideration to clearly state offerings in a professional way. Don't damage your brand's reputation due to excessive advertising efforts which may prove superfluous.
3. Have a Simple Design That Sells
When designing your homepage, ensure it is clean and simple with a crisp layout. Avoid distractions as this leaves visitors feeling confused or outdated in their experience of the site. Align content properly to avoid cluttering up important areas – you know, those that lead to sales!
4. Get Ready for Mobile Sales
Mobile browsing is increasing rapidly and if your website does not have a responsive design, it won't be compatible with modern mobile devices. Make sure to optimize the experience of all customers visiting your site by having a fully functional responsive web page that will improve eCommerce performance on any device they use.
5. Communication is Key
To help your customers get the most of your website design, you should have a clear-cut layout. Making your website easy to read and understand will increase traffic, conversions, and engagement.
For example, when users are trying to make a quick purchase on your website they will want the information as quickly and easily digestible.
The use of captions and sub-headlines along with bullet points can be helpful ways to organize content in an effective way that makes it easy for visitors to find what they're looking for.
6. Effective Website Navigation
The website navigation has a significant impact on the success of your site. Traffic and search engine rankings are affected as well as conversions and usability.
The first tip is to create flawless scrolling that will make it easy for users to move through your website by taking firm steps with confidence to help them find what they need quickly without breaking away and leaving the page within a few clicks.
7. Pay Attention to the Colors
The colors of your site are important for the user experience. When you plan out the color scheme, make sure to use some corresponding and complementary colors in order to optimize readability. You should also include vivid contrasting colors on parts that need attention such as CTA buttons or links so they stand out against their background.
8. Ensure to Include Call-to-action Buttons
If you want to increase your click-through rates, place call-to-action buttons in strategic places. These important links assist with site navigation and help create a great web design. It is worth investing some time figuring out the best placement for these links; this can be done through A/B testing so that adjustments are made based on the data it provides. Even small changes can have an incredible impact on conversion rates!
A good website design can be the difference between a lackluster business and one that thrives. If you want to set up your site for success, take into consideration the above fantastic tactics.
With so many options available, it can be difficult to know what website design works best for your company. Our team of experts has the experience and knowledge needed to help you create a final product that is functional, engaging, and optimized for conversion.
Follow TodayTechnology for more!