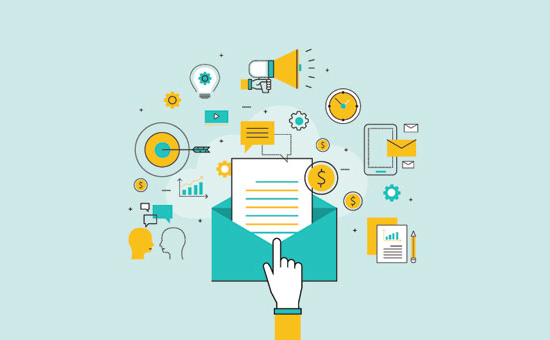 Have you already defined what companies you want to reach out to but cannot find any valid email address? Then, use email extractors to discover the email addresses of your potential leads.
This article will discuss the top ten email scraping tools that allow discovering email IDs within minutes. But, first, let's see what features they offer.
What Is An Email Extractor And Why To Use It?
Technopedia defines "email extractor" as software that scrapes email IDs from online and offline sources. These tools allow generating large lists of email addresses in a short time. These lists are used for email marketing and cold outreach purposes, but they are often used for sending spam emails.
Though few mail extracting tools provide 100% accurate data, marketing and sales specialists continue to use these tools for making lists of relevant contacts. Most popular email extractors even go further by using third-party tools for verifying discovered email IDs. This feature ensures high accuracy.
Best Email Extraction Tools
Check out the list of the best email extraction software used by email marketing, business development, and sales specialists to find anyone's email address.
Hunter
Hunter is an email extraction software and a Google Chrome extension, the functionality of which is based on domain search. The tool scours the Internet and fetches any email address with that domain name. Each email address has a confidence score and a verification status that allows users to identify high-quality and valid email IDs.
Hunter has five subscription plans. The free version allows conducting 25 searches and 50 verifications per month. The paid subscription starts at €49 per month and unlocks 500 monthly searches and 1000 verification opportunities. Moreover, you can also conduct a bulk domain search and extract the results in CSV.
ZoomInfo
ZoomInfo uses innovative technologies and Al to crawl the Internet, find relevant data, and create a B2B database of email addresses. Currently, the database includes 100M+ companies and 130M+ contact details.
Besides email scraping, the tool can also be used for enriching your existing list of email addresses with relevant information. For example, you can get the person's full name, company, position, phone number, etc.
ZoomInfo has three plans – Professional, Advanced, and Elite. Compared to its competitor tools, ZoomInfo is more expensive. The software charges $10,000 per year for its starter plan.
GetProspect
GetProspect identifies itself as a lead finder tool that extracts valid email addresses from LinkedIn. It takes one click to install its Google extension and extract bulk email addresses and profile information from LinkedIn accounts. Later, this information can be used for proper segmentation purposes.
GetProspect provides all users with 100 credits per month for scraping email IDs. However, if you want to extract 1000 or more emails per month, subscribe to one of its four subscription plans.
Lusha
Lusha is the favorite email scraping tool for sales specialists. According to the company's official announcement, over 280 thousand companies use Lusha to discover the contact details of over 100M+ prospects.
The tool can be integrated with your CRM system (Salesforce, Hubspot), which streamlines the process of enriching your leads' contact information. Unlike its competitors, Lusha allows conducting only five free monthly searches. The pricing of subscription plans starts at $74 per month.
SignalHire
The SignalHire email extractor provides verified personal and work email addresses and phone numbers. The tool scrapes contact info from Facebook, LinkedIn, GitHub, and other social networks. 
The tool ensures the quality of provided email addresses. Before displaying the discovered data to users, the SignalHire uses third-party tools to verify its authenticity. 
The tool has three subscription plans and a free version that allows finding five emails per month. The paid plans start at $39 per month.
Orbitly
Orbitly is a unique tool that discovers email addresses, phone numbers, and social media profiles. You can look up the info of a single profile or search in bulk. If you don't want to lose time, use the mail merge feature of Orbitly to send emails directly from the tool. 
Unlike its competitors, Orbitly offers a flexible pricing system. The software offers eight packages containing from 100 to 100,000 credits. Prices start at $15 for 100 credits, but the first lookup is completely free.
EmailDrop
EmailDrop is another extension that allows the scraping contact information from various websites. Unlike other tools, EmailDrop can be used for checking the entire website rather than combing every page separately. Later, the entire information can be downloaded as a TXT file.
EmailDrop is an entirely free tool that can be easily installed on Google Chrome. The tool has no limitations.
UpLead
UpLead is a provider of business emails and contact information with 95% data accuracy. Its database contains more than 54 million profiles. Besides the email address, each profile also includes the job title, industry, age, gender, location, etc.
The tool allows applying 50 different filters for identifying your ideal audience. Then, you can extract the list and use it for your marketing or sales purposes.
Atomic Email Hunter
Atomic Email Extractor is a unique tool that allows scraping email IDs from Facebook as well. Besides the Facebook plugin, Atomic Email Hunter also has Gmail, Yelp, and Twitter plugins.
The tool has a simple interface and offers a variety of search methods. Use Settings to set up the email extraction speed and avoid getting blocked.
Conclusion
Having an email extractor is a must if you want to streamline your lead generation processes. Most tools offer up to 95% accurate data and validate email addresses to ensure that users receive only verified data.
Bulk export is another valuable feature of email extractors. The tools allow collecting email addresses and downloading the lists as CSV or TXT files.
Follow TodayTechnology for more!