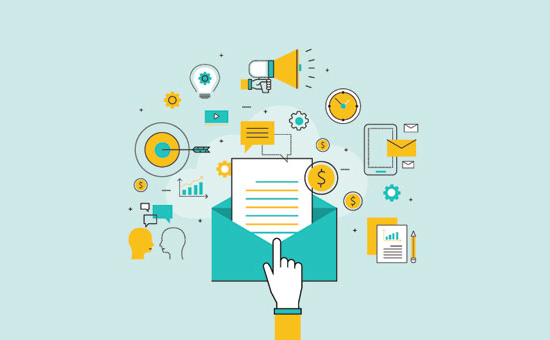 Many business owners know branding is essential to the success of their business but surprisingly, a high number don't really know why. A brand is a lot more than a recognizable name, logo, or catchphrase. It's what makes you stand apart in the crowded and competitive market. 
There are several other businesses offering the same products or services as you. And you need a way to find a way to tell potential customers who you are, what you offer, and why they should choose you over your competitors. You can achieve this through brand building. 
Your brand is how people perceive your business. It's essentially your reputation. Consistency should be the foundation of brand building as you want the feelings you evoke in your customers to be consistent. 
Building a brand is no easy task. It requires a lot of conscious and intentional efforts. However, we've simplified the brand building process to a number of simple and actionable steps. Here they are:
Understand the Current Market
The first step to building a new brand is to have a thorough understanding of the current market. To achieve this, you'll need to research your target audience (potential customers) and competitors and doing this will give you valuable insights into the current state of the market. 
Google is a powerful tool you can use to research your competitors. Enter your product or service category in the search engine to discover and analyze your competitors. You can also check subreddits that relate to your target audience or social media pages they follow. 
Pick Your Focus and Personality
What's your brand focus? For those not familiar with brand focus, it had to do with brand identity, positioning, and the defining benefit. When you want to build your brand focus, start with your positioning statement which is a line (or two) that stake your claim in the market. It doesn't have to become a slogan or something that you put on your website or business cards. 
The aim of your positioning statement is to help you identify what your brand is all about. It can also help you create a slogan or tagline. Another way to approach your positioning statement is as a mission statement. 
Think of your brand as a person. Think about words you would use to describe your brand. Can your brand be described as beautiful, affordable, daring, smart, fast, exclusive, honest, or witty? Perhaps, you see your brand as bold, professional, chill, trendy, or quirky. Choose three to five words to describe your brand. 
Choose Your Business Name
While your brand is a lot more than your business name, you should put some thought into your brand name. This is because your business name will influence your brand logo, domain, and marketing. You can keep your business name broad or choose one that focuses on your product category. It's up to you.
When it comes to your business name, you can make up a word, literally describe your product category, create an acronym from a longer name, combine two words, or use a suggestive word or metaphor. You can even reframe an unrelated word.
Your brand name will also affect the domain or URL of your website. Every business needs an online presence. You can easily get a domain name through a domain registrar or domain brokerage. If you have an old domain you would like to sell, you can also use the aforementioned options. 
Decide on Your Brand Look
With your brand name out of the way, the next step is to choose the look of your brand and this refers to colors and fonts. There is a psychology behind colors so you can't just select random brand colors. 
Choose colors that are different from your competitors and that convey the feeling you want to evoke in your customers. Orange conveys optimism, clarity, and warmth. Green represents growth, peace, and health. Red means old and exciting. Neutral colors give off a balance and calm aura. 
The font(s) you use on your website is also important. Use two fonts at most to avoid confusing your visitors. Also, ensure your fonts are legible over the color palette you choose. 
Branding 101 says you need a brand logo design for good reasons. Your logo is the face of your brand. Ideally, your brand logo should be simple, unique, easily identifiable, and scalable to work at all sizes, something many business owners overlook. 
As previously mentioned, your brand color and font will also come into play when designing your logo. Have a good graphic designer create your logo and be sure to tell them exactly what you are looking for. 
Consistency should be the foundation of your brand building process. This allows you to build a cohesive brand story that appeals to your visitors. Every interaction your customer has with your brand has to be consistent. If not, you still have a lot to do as regards your top branding agency efforts.
Follow TodayTechnology for more!