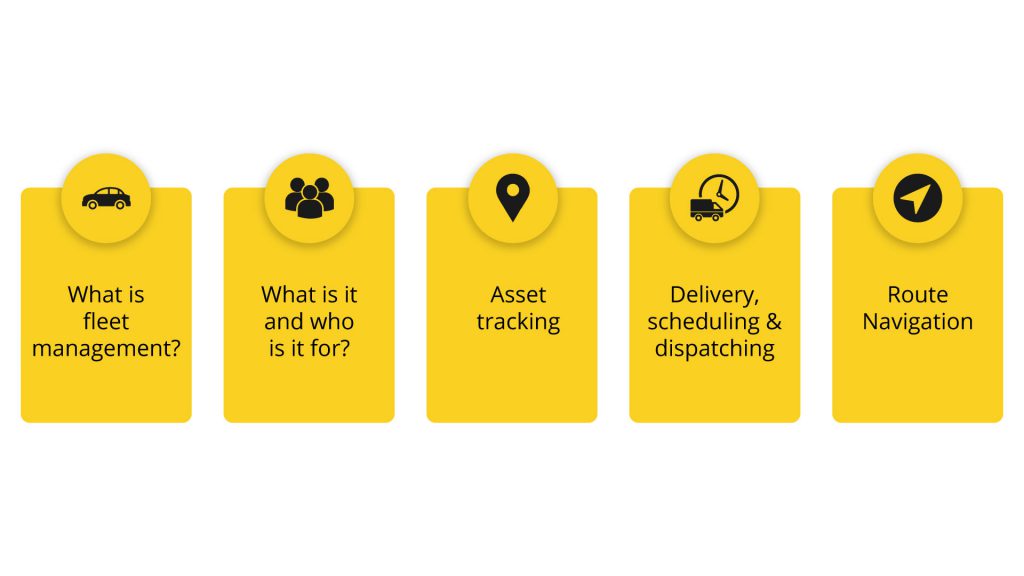 One of the key reasons that you may need to consider installing fleet a surveillance system in your vehicles is that doing so will help your managers to make better decisions. Furthermore, fleet surveillance systems give fleet managers better control over the operations of their fleets. Some of the other benefits a business will gain include; reducing operational costs, increasing productivity and more efficient deliveries, etc.
There are best practices that your fleet managers need will to adopt to ensure that your company enjoys all the benefits that come with installing fleet surveillance systems in your vehicles.
In this post, we will explore the top fleet surveillance practices that will boost the efficiency of your fleet management.
Top Fleet Surveillance Practices
Everyone on the internet seems to have a different opinion on how to get the best out of fleet surveillance systems. Finding and adopting the best practices for your needs will enhance the efficiency of your company's fleet management systems.
Here are a few of what we consider to be the best fleet surveillance practices out there:
Get Real-time Updates On Your Fleet By Using A Gps Tracking System:
Using a good GPS tracking system on your fleet opens up a world of benefits. For starters, this technology helps gives you real-time updates on the location of your vehicles. This makes monitoring each vehicle stress-free, and hence, helps your managers determine the best ways to meet both their targets and customers' expectations. Besides, the GPS tracking system will help your team identify the best routes for drivers to take that will cut expenses that may come from overtime costs and fuel consumption on inefficient routes. Experience fleet managers find this fleet surveillance system efficient because it allows them to redirect their fleet from busy roads.
Take Advantage Of Asset Management Systems:
Monitoring the licenses, purchase orders, and maintenance of every vehicle becomes more difficult as your company grows. Hence, the best way to keep track of your fleet assets and how well they are performing is by tracking each of them through their lifecycle. This is where adopting the asset management system as a viable fleet surveillance option comes in. This fleet surveillance system records every piece of critical data regarding your vehicle assets and sends you a notification about any vehicles that require your attention in any way. It also helps you identify whether a given department is functioning effectively or not. This fleet monitoring system will notify you when it is time to service or replace your assets.
Be Consistent With Your Maintenance Strategy And Schedule:
One of the best ways to ensure the longevity of your vehicles is by carrying out regular preventive maintenance with documented schedules and strategies. Failing to do this consistently will lead to vehicle breakdowns, resulting in downtime. Always carry out preventive maintenance checks on your fleet. Change the oil when you need to, check the braking systems regularly, and perform other necessary checks that may be necessary as often as possible.
Several benefits come with properly utilizing fleet surveillance systems. A GPS tracking system gives you real-time updates about your fleet and an asset management system helps record critical info about your fleet. Taking advantage of the best fleet surveillance practices listed above will enhance both the productivity and efficiency of your fleet.
Follow TodayTechnology for more articles.