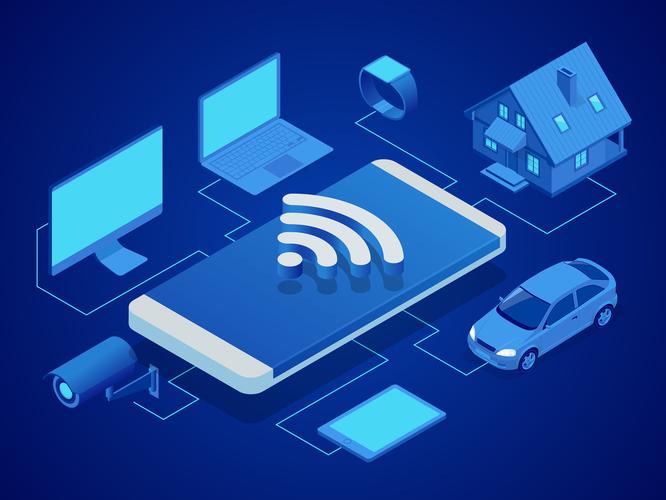 In the good old days, security measures can be as simple as using a lock and key. Individuals who wanted to safeguard their belongings would store them in a safe area and lock them up. However, society has advanced to a point where these methods are not the norm anymore.
In fact, many conventional aspects of our lives have been transitioned to a digital format. More and more, cybersecurity has become integral to our daily lives to combat various digital threats. As cyber acts of criminality transform, security technology must also make advancements.
Trends in security technology will come and go, but some will be here to stay for the long term. As technology becomes much more seamless and efficient, security will be more effective. That way, you can beat a digital threat before it becomes a bigger problem.
Here are six of the most popular trends to watch out for:
1. Multi-Factor Authentication 
As mentioned previously, traditional security protocols generally included some form of a lock and key. As things slowly but surely evolved to a digital-first format, these measures have transformed too. If you, for example, want to store sensitive data in a storage system, you'll need to safeguard it efficiently.
One of the best ways to do this is to implement the use of multi-factor authentication. Once this is integrated into your system of choice, you will be asked to prove your identity. You will usually have multiple ways of doing this, but they are easy to answer when needed. It is one of the safest means of protecting your information at the end of the day.
2. Cybersecurity Employment 
With the rising need for constant monitoring of your home or data, security measures will necessitate a growth in the workforce. As the years go by, security technology will increase dedicated professionals working in this industry. Technology is expanding at an exponential rate. The demand for the required skill set will only increase.
To meet cybersecurity requirements, the right educational background will be needed. With constant training and the growth of a skillset, these specific jobs will always be around!
3. VPN as Security Tool
One of the most efficient and cost-effective methods for fulfilling remote access requirements at many organizations is a debestevpn, which ensures security sends encrypted traffic over a public network such as the Internet. The two dominant types of Secure VPN technology are IPsec and SSL.
VPNs can be used to hide a user's browser history, Internet Protocol (IP) address and geographical location, web activity, or devices being used. Anyone on the getmoreprivacy will not be able to see what a VPN user is doing. This makes VPNs a go-to tool for online privacy.
4. Weapon Detection Sensor 
Despite many trends in security technology seeming as if they are pieces of fiction, the reality is that they are not. In fact, many standard security systems in law enforcement result from evolving trends in technology as a whole. A weapon detection sensor is one such system and can be used quite effectively in the field.
In essence, this sensor system allows law enforcement officials to detect a potential location of gunfire. Using acoustic vibrations or other sensory forms of vibration can result in a speedy and effective investigation. The most advanced weapon detection sensors can also detect the type of weapon used as well.
5. Evolving Infrastructure 
When it comes to working with a modern organization, the option to work remotely may be preferable. Many professionals, especially over the global COVID-19 pandemic, have chosen to work from home. As this becomes more commonplace, the need to bolster the company's security becomes more prevalent.
Organizations must take the proper steps to ensure the technology used in their infrastructure is sound. All potential weaknesses must be inspected to fix any outstanding vulnerabilities. Cloud technology, for instance, is powerful, but it can still be exploited if not careful! Furthermore, any application that a company has can be exploited and attacked if it is not properly secured. Hiring cybersecurity experts can solve this problem because they can use app pen testing to find and fix any vulnerabilities in the application.
6. Cyber Insurance 
Despite the most advanced protocols being implemented in an organization, issues may still arise. No matter what the size is of the company, data protection can come in various formats. In the event of an unfortunate attack on the servers, for example, you may end up losing parts of your data.
In the event of a crisis, cyber insurance may be required to protect your company. If you happen to lose parts of your data, you may be entitled to coverage from a provider. Think of cyber insurance in the same light as you would for other types of insurance. The process works the same, with premiums also ranging under the cyber issue.
7. Cybersecurity Training 
At the end of the day, no organization will be safeguarded entirely from a ransomware attack or hack. Should the day eventually come where a cyberattack manifests, your staff will have to be well versed in security protocols.
Always try to educate your staff on the best practices required, according to your security needs. Even the basics, such as never sharing passwords, cannot be ignored. With knowledge, the better off everyone will be.
Follow TodayTechnology for more!