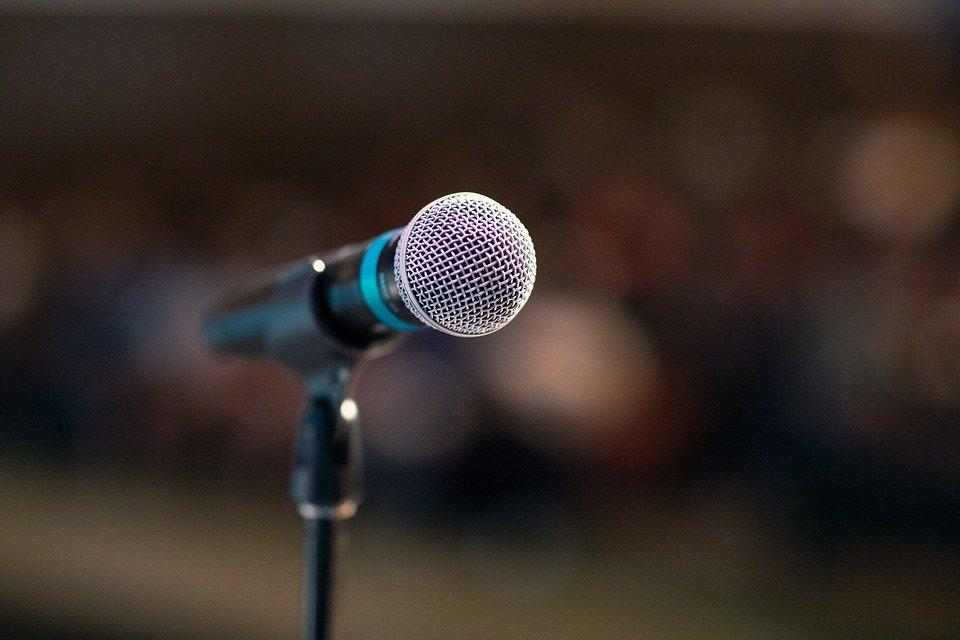 You've gone through the trouble of brainstorming the perfect topic, writing a blog post, and pitching it to key influencers. You've even implemented several SEO techniques – like optimizing headers with H1 tags and including LSI keywords in your content – that lead to higher rankings on Google.
But despite all of your efforts, your content is getting a lukewarm response from influencers and not going viral. What gives?
Well, you know the expression "You can lead a horse to water but you cannot make it drink?" It's true – people won't listen to what you have to say if they don't trust you as an authority in your field.
In order for potential customers to engage with your brand, they must first establish some sort of connection – that usually comes through shared values and trust.
That's where podcasting comes in. Podcasts are the perfect medium to create a connection with your audience, establish trust and build authority in your field. According to Edison Research's Infinite Dial 2021 report, monthly U.S. podcast listeners experienced an astounding growth of 116 million people.
The secret is finding out what kind of topics they like – and don't like – so you know how best to market yourself. For example, if your potential customers prefer upbeat music, you should focus on creating an energetic podcast that will be a great fit.
The first step to creating a podcast that builds trust and authority in your brand is to sit down with a piece of paper and brainstorm interesting topics you can discuss.
Keep it simple – think about what would truly benefit your audience, as opposed to simply focusing on what benefits you as the person who is talking. Take a look at this list of three easy ways to come up with unique podcast ideas for some inspiration:
1) Create A List Of Ten Common Questions People Ask About Your Industry.
Brainstorm all the questions people have asked you throughout your life. Think back through your personal experiences and list all the lessons learned from those experiences. Whatever you choose, make sure it is something your target market would find interesting. Once you settle on a topic, it's time to get down to the nitty-gritty of podcasting!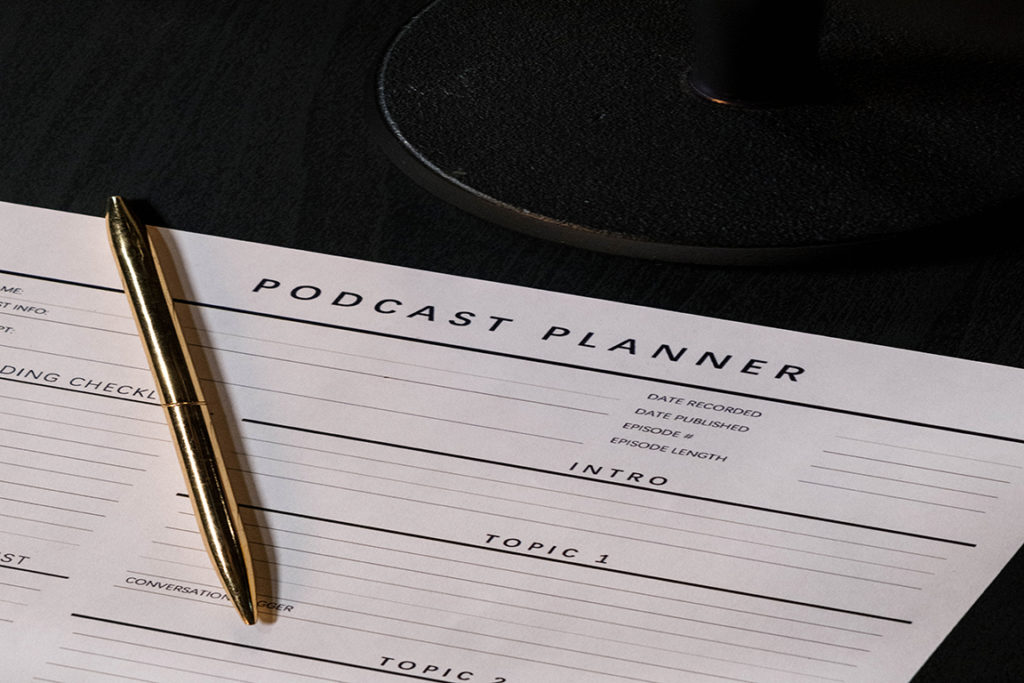 2) Have a conversation with yourself in the mirror.
Record that You might feel a little weird at first but trust us – this is actually one of the most effective ways to create a quality podcast quickly.
All you have to do is speak naturally and record your voice with your phone. That way, if you mess up or want to rephrase something, later on, you have several options for editing right at your fingertips.
3) Use free audio editing software
An audacity is an excellent option for beginners. You can record yourself or your co-host, import the audio files and cut out any parts of the conversation you don't like.
If you're truly stumped on what to talk about, use an interview format (one person interviewing another) to break up the monotony of speaking by yourself.
This option is especially useful if you have some great visuals you'd like to include in your podcast but can't due to time or budget constraints.
Use a podcast transcript generator to transcribe the interview so you have a written copy of what was said, which allows you to read it aloud and reword any confusing statements. It also allows your deaf and hard-of-hearing listeners follow along easily.
4) Use short clips of video footage, audio, and images to create a cohesive podcast.
Instead of trying to explain what the audience should be looking at using only your voice, try inserting visual assets into specific parts of the conversation (a quick shot of the famous landmark in town before beginning your interview, for example).
The use of pictures and videos helps keep people engaged, provides them with more information about what they're listening to, and creates that all-important sense of trust between them and your brand.
5) Use call-to-action at the end of every episode
This will keep your audience engaged and hungry for more! You can say something like "If you enjoyed this episode, please subscribe on iTunes.
6) Double check that your final product sounds professional
After you've finished recording, make sure there's no background noise in your recording – it will distract listeners from what you're saying! A small investment in high-quality headphones is worth it if you want people to listen to you with both ears.
7) Have fun!
It doesn't have to be a stressful process. Keep your final product as conversational as possible and you'll end up with a podcast that provides tremendous value to your target market.
8) Share your podcast on social media
Get it featured in iTunes and get quoted by influential industry leaders. This is extremely important – without sharing your podcast on social media (use hashtags like #podcasting #podcast #marketing etc.) nobody will know about it!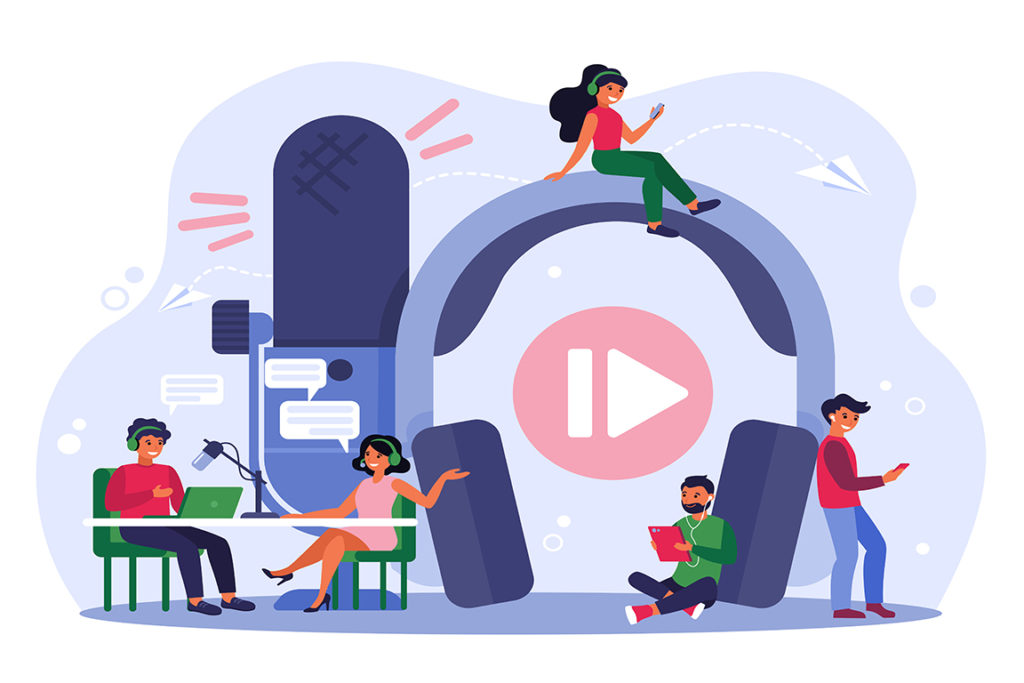 If you have something valuable to say, podcasts are a great way to get it out there. Stop being afraid of them and start talking! We hope that this article was helpful for you. If you want further advice on how to create your podcast, then check out this detailed podcast marketing strategy guide to help get you started.
Follow TodayTechnology for more!