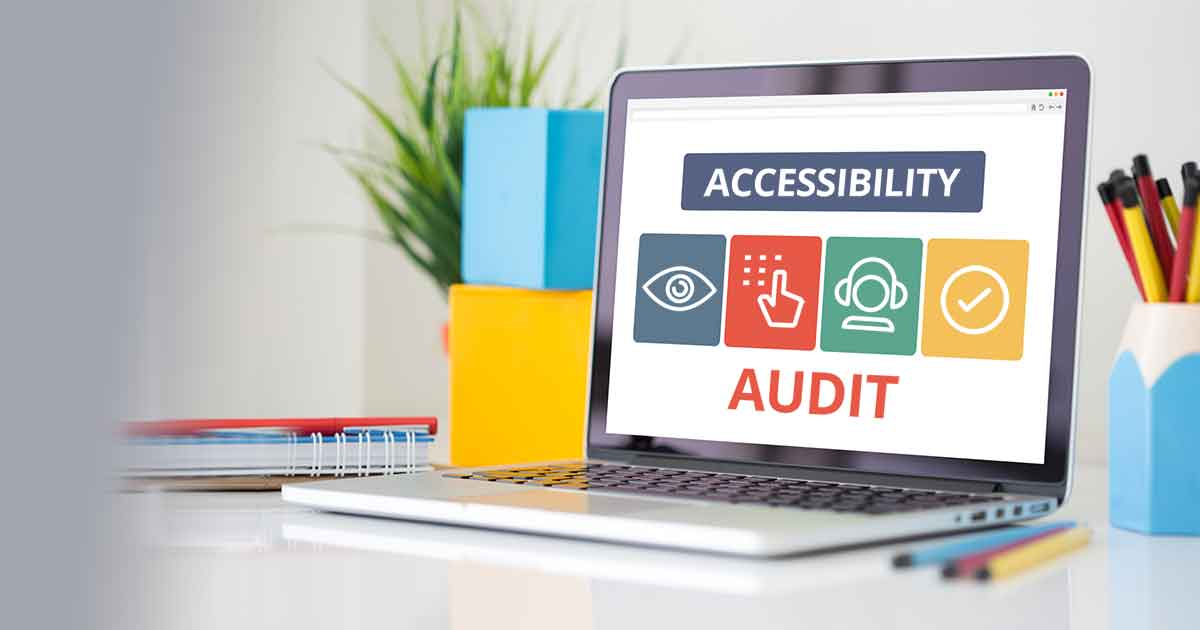 A website accessibility audit is usually conducted by accessibility professionals or professionals who thoroughly review your website to determine if it complies with the set Web Content Accessibility Guidelines (WCAG 2.0).
What Is An Accessibility Audit?
An accessibility audit is a process of evaluating or reviewing your website to determine how easy the public can access it. This usually involves a website or mobile application used by customers.
According to ADA, accessibility refers to the ability to access digital content irrespective of an individual's ability.
When Should You Conduct An Accessibility Audit?
The earlier you conduct an accessibility test, the better for your business. As long as you are a federal or state agency, your website is supposed to be ADA compliant at any given time. Businesses that have more than 15 employees are also supposed to ensure that they are compliant with WCAG 2.0.
The best way to be compliant with WCAG 2.0 is to start right from the website development process. Although some developers see this as a time-consuming exercise, it is much better than coming again later to fix accessibility issues after publishing the website.
Different Types Of Accessibility Audits
There are basically two approaches used in reviewing the status of a websites' accessibility. This includes manual accessibility audits and automated accessibility audits.
Manual accessibility audits are popular because they often do a great job since you are able to test compatibility issues using keyboards and other assistive devices like screen readers.
However, the main disadvantage of this type of accessibility audit is that it involves a lot of work. They also require someone who is knowledgeable and experienced to carry out the testing.
That's why some people prefer automated accessibility audits. These types of audits are cost-effective since the automated testing tool can easily pick recurring issues. This downside however is that the automated tools can only pick a maximum of 40 percent of accessibility issues issued by the WCAG.
Audit Process
Below is how you can go about the accessibility audit process:
List all URLs you want audited: A website may consist of hundreds of pages and it won't make financial sense to test all of them. The best thing would be to check the primary layout templates and then apply the audit results to the rest of the pages.

Check every page against the WCAG 2.0:

List the issues found on each page: every page audited will have its own list of accessibility issues.

Offer clear remed iation instructions: For every accessibility issue discovered, there will be examples or instructions on how to fix it.

Provide a level of severity: Although is not a mandatory step, it is always important when an audit includes the level of severity.
Bottom Line
According to AudioEye, accessibility is a major concern for most developers and website owners. This problem has been escalated by the pandemic because many people are using the internet to work from home and do shopping. The only way to be safe is to check out for a free ADA website compliance checker to avoid running into trouble with the authorities.
Follow TodayTechnology for more!