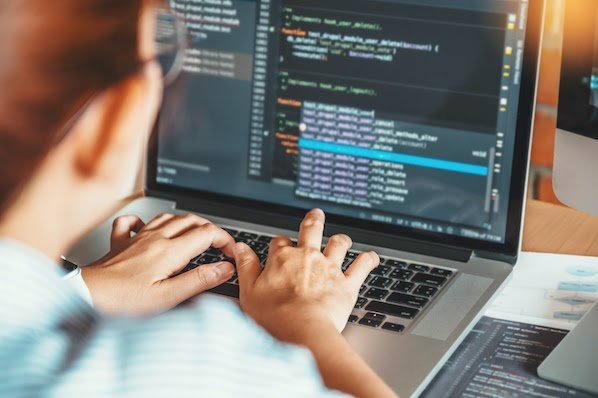 Secure Access Edge Service (SASE) is a trending cybersecurity architecture that is taking over the cloud-edge computing market. Nevertheless, before we list the pros and cons of SASE architecture, let's briefly explain why there was a need for Secure Access Edge Service and how it works.
What Is SASE? Why Do We Need SASE Architecture? 
Within the last five years, businesses started to shift their data centers and storage to more cloud-native infrastructures. That's primarily because single-end-point access to corporate networks and cloud-based applications were harder to protect, and it was extremely expensive. All the applications and data were stored at the headquarters and therefore; security was centralized in a physical location. 
Moreover, communication between branch locations was mostly dependent on data centers. So, there was a back and forward data flow from branch locations to data centers. This previous model increased the volume of network traffic, as all the network traffic intensified in headquarters. Additionally, it increased the risk of breaches and data loss during this flow.
When these complications and limitations are taken into account, it was a wiser choice for businesses to adopt cloud-based security approaches for their cloud, multi-cloud, or hybrid infrastructures. Storing data and applications in a cloud-native environment would speed up the network traffic and decrease the risk of data loss. Nevertheless, security was a major concern for businesses during their cloud transformation because it was a complex integration. To protect valuable assets and sensible data, businesses were required to use several cybersecurity components separately as they put security measures to external sources that were previously internal.      
At this point, in 2019, Gartner introduced Secure Access Edge Service (SASE) to solve the complications and limitations of headquarter-centered networking, data flow, and perimeter based security. Thus, SASE architecture aimed to provide unified security and network features to intensify security on the cloud rather than physical data centers. With SASE, businesses would manage their security with single integrated security and network architecture that accommodated to cloud as a service. 
Secure Access Edge Service (SASE) consists of five main components, and these are SD-WAN as service, Secure Web Gateway (SGW), Firewall as Service (FWaaS), Cloud Access Security Broker (CASB), and Zero Trust Network Access (ZTNA). SASE distributes these security components and network traffic across the cloud.
When a remote user or branch locations request access to applications or corporate networks, SD-Wan Service directly and securely connects them. During this process, Zero Trust Network authenticates and authorizes users' access requests. Secure Gateway (SGW) distributes the network traffic and monitors the cyberthreats. Firewall Service (FWaaS) aims to detect unauthorized access attempts and enhance network security. Meanwhile, Access Security Broker (CASB) functions as a bridge between applications and users, and it monitors the data flow.  
Pros Of SASE Architecture 
Enhanced Security
SASE is designed to provide the best cloud-native security by unifying several security components together. For instance, Zero Trust Network Access always asks for authentications from users who request access and only gives them the minimum amount of access. It enables network segmentation and prohibits lateral movement within the network. Additionally, it monitors users' behaviors and activities and provides greater visibility across the enterprise. Lastly, it never grants access to users who show suspicious behaviors. 
After users authenticate their identities and connect the network, Secure Gateway (SGW) controls the network traffic and this makes it easier to detect cyber threats, malware, and unwanted software. Firewall Service (FWaaS) contributes to SASA another layer of security that monitors and detects threats. Meanwhile, Cloud Access Security Broker (CASB), controls the data flow between applications and users. 
Better Performance and Productivity 
SASE architecture provides much faster network access to user and branch locations. It aims to provide the best performance of access and enhanced security. As users directly access cloud applications with the minimum risk of data loss, it helps them become more productive and do their jobs effectively. Additionally, data traffic is constantly distributed and controlled across the cloud. Therefore, SASE architecture improves the network quality to provide best performing applications. After all, with SD-WAN service, users securely and directly access the corporate network and cloud regardless of their location. 
Cost-Effective
In so many ways, Secure Access Edge Service is cost-effective as it reduces the number of vendors for your cybersecurity. Before SASE, businesses had to use several cybersecurity components separately to enhance maximum security and safe access for cloud-native assets. They had to make partnerships with different vendors. By integrating SASE architecture, you'll no longer need different vendors as it unifies security, networking together as a single service. Therefore, it is more cost-effective in the long term. 
Cons Of SASE Architecture
Maximum Functionality Takes Time
Change doesn't happen overnight, integration of SASE architecture takes a lot of time. This process can be challenging as it requires lots of resources and effective management. While integrating SASE into your business, you have to be patient. SASE requires time to reach its maximum functionality. 
Enterprise Is Dependent on Third-Party Vendors
By integrating SASE into your enterprise, you'll become more dependent on SASE vendors. Thus, your entire security and networking are in the hands of the SASE provider. A single technical issue of the vendor can cause shutdowns in your complete service. Additionally, the vendor's lack of experience can create major problems, and affect SASE's capacity
Conclusion 
Today, Secure Access Edge Service (SASE) is an innovative cybersecurity architecture and cloud-native service. SASE unifies networking with security under a single service. It is much better than single-end-point access as it solves the vast majority of problems of headquarter centralized data flow. It enables greater visibility and control across the enterprise. After all, SASE architecture brings essential benefits to cybersecurity.
Follow TodayTechnology.org for more!