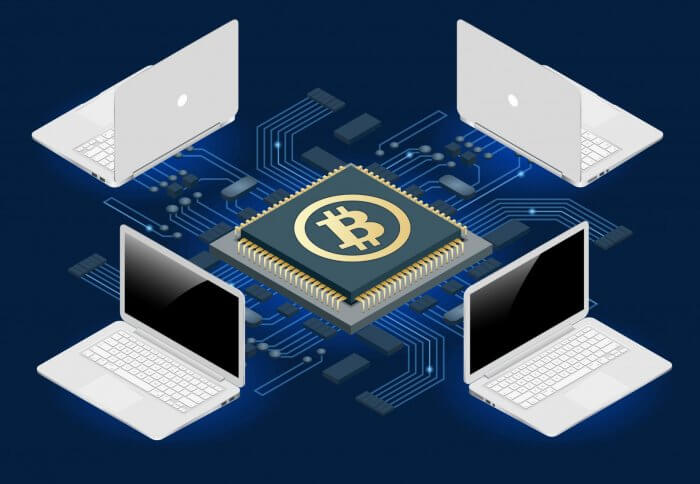 With the emerging cryptocurrencies, one can only imagine how confusing it might get for people to decide which ones to purchase. One can choose between Bitcoins, Altcoins, Stablecoins, and Memecoins, these are not mutually exclusive however, they each come with their pros and cons depending on the goals of the people investing. 
Here are two such cryptocurrencies that have taken the market by storm recently and have created a world of confusion for potential investors. Litecoin and Tether are two super functional and easily accessible cryptocurrencies in India. Understand which one would be best suited for your needs –
About Litecoin
LTC is a digital currency that allows its users to engage in instant and low-cost payments worldwide. One can also invest in LTC or use LTC to make payments by converting the value of LTC to INR. Litecoin and its technology use open-source blockchain software that is used to generate peer-to-peer cryptocurrency exchange programs. This is similar to how bitcoin works. In the future, LTC aims to be utilized as a low-cost currency that can be used to make instant transfers. It is often called the 'silver of cryptocurrency'
About Tether
Tether is a technology that uses fiat currencies for its token. It is unique and this uniqueness adds to the appeal of the coin. Tether and its popularity have rapidly grown since its inception and the figures show a surge in people looking to buy USDT in India along with the rest of the world as well. The cryptocurrency is backed by fiat currencies like the US dollar. The 'tether tokens' exist as digital assets and currencies that are built on the blockchains of bitcoin, Ethereum, and several other networks. 
The Major Difference Between The Two
Essentially, USDT is a platform enabled by blockchains that were aimed at allowing the use of fiat currencies digitally. These currencies were going to be used to assist in transactions between different cryptocurrency exchange platforms. USDT, because it is coupled with the value of the USD, the users gain the benefits from speedy transactions along with the lesser volatile and more stable prices of the Dollar. LTC and its technology do not allow this stability in the value which makes it more susceptible to the erratic rises and falls of the prices in the cryptocurrency market. 
A Comparison Between The Two
While the primary purpose of these two might not be the same, they do have several similarities:
Swaps

 
Litecoins uses the method of atomic swaps wherein several cryptos can be exchanged using the network blockchain without the involvement of a third party and a high transaction fee.

Tether can be used to purchase other cryptocurrencies, including LTC and ETH. This crypto can also be exchanged for different fiat currencies. 
  Speed 
Litecoin uses an open-source blockchain that powers its network and processes a block every 2.5 minutes. Compared to BTC, Litecoin is 4x faster. 

Tether uses several different blockchains that might have varying speeds. This depends on which network is in use. The Ethereum blockchain, when used, takes approximately 10 to 50 seconds for a transaction, however, the Tron blockchain is almost instant. Even compared to standard exchanges, Tether makes it easier and faster to settle transactions.
Regulation 
Both these cryptos are completely decentralized and do not have any interference from government institutions or authorities. 

Tether, even if it matches the rate to the US dollar, is not held responsible to the government and the regulations that the fiat currency is expected to follow.
Supply 
Litecoin has around 66.8 million coins now in circulation out of 84 million

Tether has released 68 million USDT tokens from the limited supply of 71 million USDT.
Apart from these similarities, both cryptos are highly secure and stable. They provide their users with maximum safety. Tether's market cap is much larger (70 million dollars) as opposed to the market cap of LTC (10 million dollars) 
Some different pros and cons are associated with each of these cryptocurrencies. Litecoin provides a fast speed, plenty of reserve supply yet to be mined, ease of access, liquidity, etc. Tether, as well, has several pros like high scalability, stability, transparency, good performance, etc. 
It would then depend on each person who wants to purchase these coins to keep these points in mind and tally them with their short-term goals, long-term goals, risk tolerance, and expectations. This, along with the price you are willing to invest should give you your choice. 
Follow TodayTechnology for more!