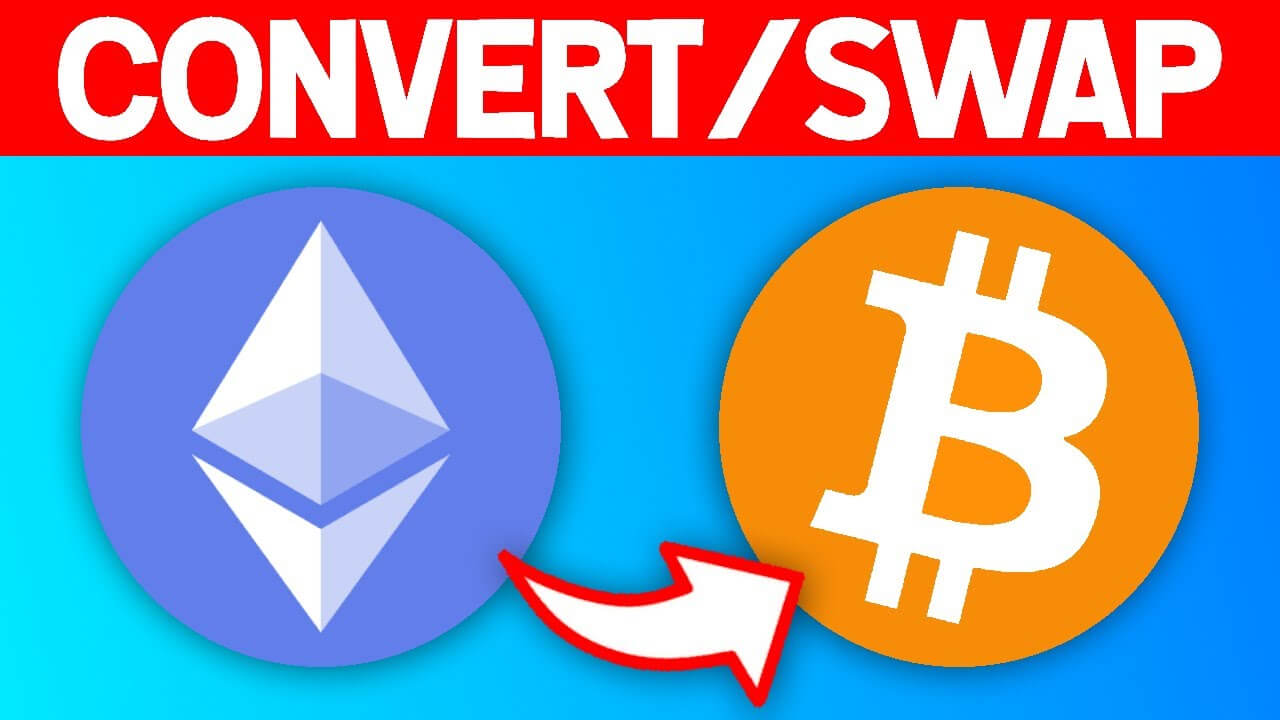 The market is abundant with hundreds of cryptocurrencies; however, Bitcoin and Ethereum remain on the top as fundamental ones. It should be noted that these two competing currencies are extremely different, yet they have one common thing, and it is the mass adoption among crypto users. It is advisable to possess both in your personal cryptocurrency portfolio. It is pretty much like having savings in both dollar and euro. 
When we speak about the reasons for converting one currency to another, we shall take into account the fact that it is mainly because of the more and wider trading possibilities and more advantageous features. In this case, both ETH and BTC are decentralized and leading cryptocurrencies in the world crypto market. Based on blockchain technology, they are traded through crypto exchange services and stored in various cryptocurrency wallets.
Convert BTC to ETH
The mass adoption, growth, and popularity of BTC initiated the emergence of now and competing cryptocurrencies. Some are far back from the leading one, while others are quite successful opponents and competing alternatives. Ethereum is one of the competing ones, a currency and blockchain simultaneously, used for the management of decentralized applications and smart contracts. With its programming language, it helps developers create distributed applications. So, as both are leading currencies, people convert BTC to ETH and ETH to BTC very often.
One may find lots of reasonable grounds to convert ETH to BTC. One of the main reasons is that Bitcoin was the first crypto to come to the scene, and for sure, it will be the first one for a long time. It is like a commander in the market or a flagship of the blockchain, making the possession of it on your wallet highly important.
Bitcoin has many good perks, and we are going to present some of them:
It has a high level of privacy.

The transaction fees are low.

The transactions are very fast.

There are no chargebacks.

There is no inflation.

It is safe and secure.

It is an open-source project.
When converting your Ethereum to Bitcoin, be confident and never regret that step as it is a new chance for you to be on a secure platform that is equipped with a smart data protection system which in itself is the guarantee of smooth, simple, and flawless experience. Here, everything is found in one place with lots of bonuses and perks.
It is worth mentioning that one can find different rates of exchange pairs on different platforms. The main reason is that every platform has its volume of traded currency. For instance, Bitcoin is not the number one traded currency for all platforms. The prices depend on the supply and demand of the users of the platform of exchange. It is most relevant to the market that has bigger volumes of exchange on a platform.
How To Exchange ETH to BTC?
For those who want to convert ETH to BTC, we offer a very understandable guide on how to do the conversion.
Select Eth to BTC in the exchange window

Enter the amount of crypto which should be exchanged.

Enter the wallet address

Do the main process in a single transaction.
After these simple steps, you will now have Bitcoins instead of Ethereum.
Also, you can choose other options of exchange pairs. To do the right things, to be more exact, make wise decisions, it is necessary to gain lots of information. We offer you to read more in Changenow review, which will help you for sure.
Follow TodayTechnology for more!