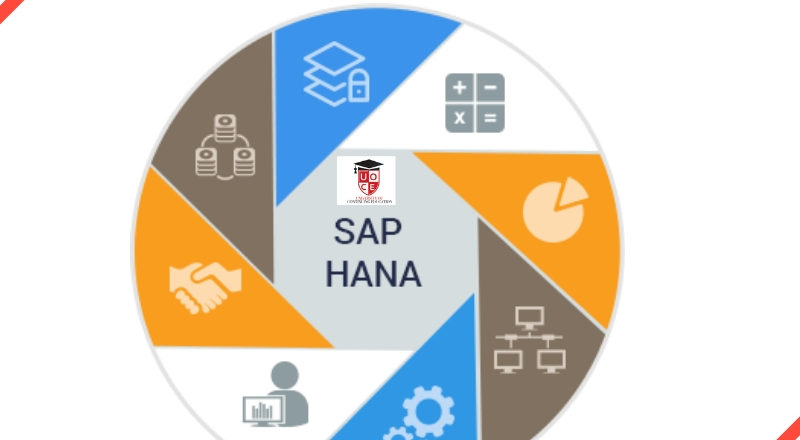 SAP HANA is a type of relational, column-oriented database management system known to streamline decision-making processes and equip staff members with advanced data processing services. Mastering this in-memory platform can benefit those working professionals who want to boost productivity and efficiency on the job. Additionally, this in-memory database can support data analysts hoping to tackle real-time querying of substantial amounts of data. At TodayTechnology we shared a proper guide to learn SAP HANA.
SAP HANA differs from databases that safeguard data using hard drives. SAP HANA on SUSE Linux can protect a company's employees from irritating outages. With its advanced compliance reporting and source-agnostic capabilities, learning SAP HANA can positively impact your company's sales figures.
If you're interested in any SAP HANA features, you'll need to dedicate time and effort to learn the system's ins and outs. Thankfully, studying the intricacies of doesn't have to be a mentally-taxing or time-consuming task. To process and retain this new information with ease, review the information below.
Watch a tutorial
In this day and age, Internet tutorials are plentiful. Whether you want to study a new language, practice knitting, or learn SAP HANA, a few clicks can help you master any skill. If you aren't willing or don't have the time to complete an entire tutorial, you can opt for a different approach. For instance, you can read articles independently on your lunch break or before retiring to bed.
No matter how jam-packed your day-to-day schedule is, there's an online resource designed specifically for working professionals like yourself. The Internet is chock-full of resources accessible to those interested in studying SAP HANA's ins and outs.
You don't have to accommodate any requirements or meet any prerequisites to learn about SAP HANA and successfully integrate this database management system into your company. To prepare yourself for the journey ahead, attempt to gather a basic understanding of SQL and database concepts. Proficiency in these topics will help you master SAP HANA without lagging behind in these tutorial lesson plans.
BW and BO knowledge
Some aspiring students wonder whether they should familiarize themselves with BW and BO prior to studying SAP HANA and its functions, benefits, and disadvantages. It isn't uncommon for people to kickstart their SAP HANA journey with background knowledge in the SAP BW realm. Despite BW insight's usefulness, a soon-to-be student doesn't need to be well-versed in SAP BO.
How exactly does studying BW aid students learning SAP HANA? For one, this SAP HANA knowledge enables working professionals to grasp modeling concepts with ease. Secondly, these skills will benefit those looking to recruit DXC services to send information from the SAP Business Suite system to HANA.
If you don't have the time to gather basic knowledge related to SAP BW and SAP BO, don't panic. Nothing can stop you from soaking up vital information related to SAP HANA modeling pathways. A self-directed education grants you the freedom to take your learning experience at your own pace and revisit challenging concepts when necessary.
BW comprehension is essential for attaining the working knowledge needed to manage BW via SAP HANA. BO expertise can simplify all reporting duties involving SAP HANA.
Cover all of your bases
It doesn't matter whether you take an official SAP HANA course, nor will it negatively impact your learning should you choose to opt for self-directed education. Regardless of the route you choose, you'll need to cover your bases and prepare accordingly.
Exhaustive SAP HANA tutorials often cover subject matter related to installation, downloading, architecture, SQL expressions, SQL functions, security, flat-file uploads, attribute views, and calculation views. If you want to know SAP HANA like the back of your hand, you'll need to carve out time in your schedule for study sessions.
A gauge of your success and mastery will be your ability to discuss topics such as DXC (direct extractor connections), reporting, and even SQL scripts with a sense of confidence. If you doubt your abilities, you may need to refresh your memory and practice the concepts you're having difficulty retaining.
Review information related to features and strengths in general
Those individuals with a firm grasp on SAP HANA are the ones who can recite this database management system's features with ease. This in-memory database is a favorite among those working professionals focused on analytics acceleration and scalable solutions.
Before investing in SAP HANA, users should be able to explain the program's features in striking detail. Most notably, SAP HANA is associated with speedy processing, the ability to tackle enormous amounts of data, and its multitasking capabilities via parallel processing. This database is similarly known for its real-time reporting and data provisioning properties. It's even connected with the use of the cloud. As an additional benefit, SAP HANA software may considerably decrease IT expenses for companies of all industries.
In summary
People are drawn to SAP HANA for many diverse reasons. The more you understand the advantages of SAP HANA, the more motivated you may feel to hit the books and gain invaluable knowledge.
If you're on the fence about choosing SAP HANA, consider the benefits listed below before ruling out this relational database. Firstly, SAP HANA can streamline spatial processing. It's also an excellent fit for those interested in disaster recovery that doesn't squander a lot of energy. Finally, SAP HANA is incredibly useful for those business executives who prioritize data integration. Don't waste precious and limited time/resources. Invest in reputable database technology.