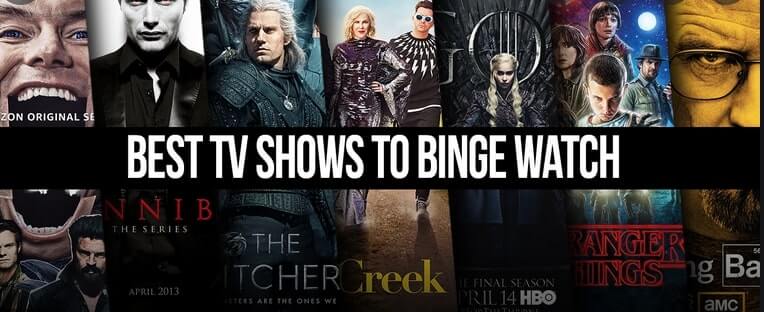 Reality TV, what a perfect way to escape your regular day-to-day, mundane lifestyle simply through watching a screen. If you are anything like us, you will probably tune in to reality TV to view the exquisite and luxurious way of life that others across the globe live, and we cannot deny that the drama involved is extremely riveting. Reality TV is many individuals' go-to source of entertainment, and it is certainly amusing. Although most reality TV shows are featured on streaming services after their season has ended, we are still lucky enough to catch certain episodes on live TV. Click here for TV aerial installation. However, the best part of streaming platforms is that we can revert to season one and watch our favourite shows right from the beginning, whenever we want, and even over and over again. Stay tuned as we highlight five of the best modern-day reality shows.
Keeping Up with the Kardashians 
As one of the most dominating shows TV has ever seen, Keeping Up with the Kardashians has only continued to grow rapidly since it first premiered on E! Networking in 2007, after following the lives of the Kardashian/Jenner clan. The sisters, including Kourtney, Kim, Khloe, Kendall, and Kylie, and their mother Kris, are now worldwide phenomenons following the success of the show, and not to mention, they have portrayed some of the funniest and most iconic TV moments within the last 20 seasons. As one of the best modern-day reality shows, viewers gain an insight into all aspects of their lives, from dwindling relationships to family vacations and international events with other A-listers to strutting around Calabasas running errands, watching the family grow and excel from season one is truly remarkable.   
Love Island UK 
The month of June is a great time to go on a holiday with your friends, or…it is also a great time to watch other people, you have never met before, go on a holiday on live TV? There's something great about this UK show, as it is sure to keep viewers hooked each year when we get the chance to watch five single girls and guys strut into an opulent villa in Majorca. Upon entering the villa, the "islanders" embark on a summer of love and new friendships as they all intend to find their perfect match. However, with constant plot twists and evictions, the islanders must live every day within the villa as if it is their last, and make rational decisions that will ensure others' toes are stepped on. The drama is real in this top-notch UK reality show, and we are always guaranteed a few personalities who will shake the place up!
Selling Sunset 
If the world of interior design and real estate fascinates you, Selling Sunset is the perfect show for you. This reality show, premiering on Netflix in 2019, revolves around the Oppenheim Group, a real estate brokerage operating in the West Hollywood area of Los Angeles. Following a group of competitive and ambitious real estate agents, the viewers gain an insight into their work lifestyle including a series of listings of lavish and affluent LA homes, alongside their personal life including relationships and conflicts. However, these ruthless real estate girls will not let anything stand in the way of closing a deal, which can sometimes bring out a controversial side, making it A+ reality entertainment.
Catfish: The TV Show 
We have all heard of the phrase "Catfish" however, sometimes the phrase is thrown around meaninglessly these days. The origin of the meaning revolves around an individual who creates a fake identity on social sites, using the pictures of others to falsely portray themselves, instead of revealing who they actually are. Most often, the pictures will represent beauty, and the recipient on the other end begins to develop feelings for the individual they are talking to, although they do not resemble the pictures. Nev Schulman and Max Joseph successfully help individuals who have become emotionally attached to someone they have never met track down if their lover is who they say they are. As the mission begins to find out what the true outcome of the relationship status will be, the suspense is real!  You can watch this and many more using your laptop.
The Bachelor 
Originating in 2002, The Bachelor has thrived throughout its 26 seasons, and not to mention, it is still ongoing, and has additional spin-off shows following the success of the original. Each season revolves around a single bachelor and 24 female contestants. After getting to know each woman throughout the show, every week, a process of elimination occurs when the bachelor slowly evicts who he believes he is not compatible with. The series remains exciting with remarkable date settings and frequent conflict amongst cast members, and it appears to be ongoing, until the finale, when he chooses out of the remaining two contestants with who he wishes to pursue a relationship. Although the marriage track record for bachelor contestants' isn't too successful, the show itself is certainly entertaining making it one of the best modern-day reality shows.
Follow Todaytechnology for more Tech News.