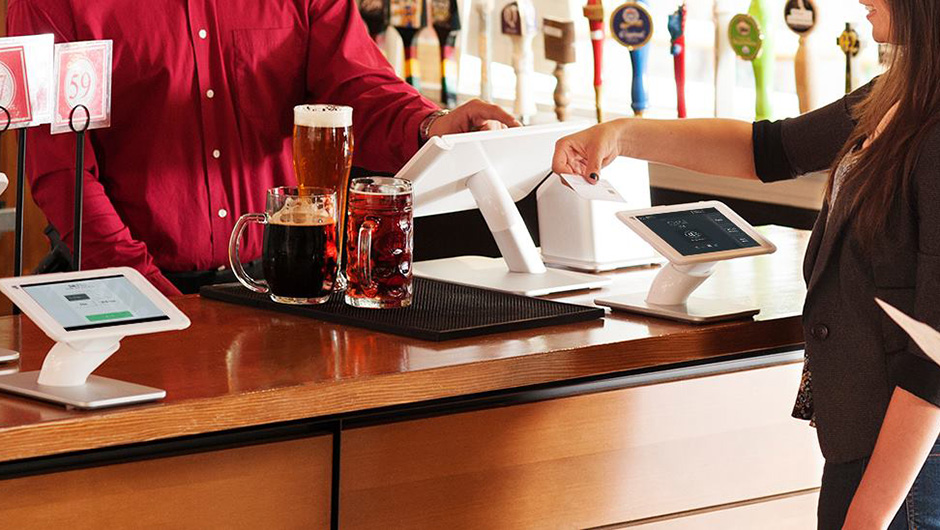 Free POS does exists, though you'll still have to buy the hardware, whether that's is a full register/scanner/printer combo or just a desktop computer or tablet.
Below, I've gathered a list of free POS software tools:
In this collection, you'll find a few open-source options, a few truly free versions (which is an anomaly not just in the POS world, but in the software world at large), and one freemium product. Most of the solutions are locally installed, except where specified, and they're presented in alphabetical order.
1. Chromis POS
Chromis is a relative newcomer, the result of a split from the uniCenta project listed below. Born in 2015, Chromis is a Windows-only system, running on Windows XP through 10.
The open source POS supports customized layouts for receipts and screens, a built-in customer database, using kitchen monitors for order displays, and CSV-based product import, which can be a real time saver for businesses just starting out.
The project's SourceForge listing is full of positive reviews from users, many that came over from uniCenta or OpenBravo (the precursor to the precursor).
This is the first of many systems that you'll find here with very active creators. John L., the founder of Chromis, is heavily involved in the day-to-day of the project. That means new features and bug fixes are pulled right from the users.
Chromis also offers a kitchen screen software that integrates with the POS, if you want to send orders back to a separate monitor.
2. eHopper
eHopper is a POS solution that was created with intention of helping small business owners stick to their budget, without sacrificing quality in their software. eHopper also seeks to prevent small business owners from getting locked into systems or hardware that are a poor fit for the company.
On the limitations side, the free version only integrates with one credit card processor (A1 Charge), support is limited, and you won't be able to integrate with QuickBooks. You're also limited to one register and you won't be able to use the system's employee clock features.
Moving up to the paid version will cost you $40 per register and will give you access to those missing features. Capterra reviewers like eHopper, giving it a 4/5 star rating, with over ten reviews.
As a result, eHopper can easily run a small store end-to-end for free. Its features include contact management, some inventory management, handling tips and split payments, and employee management. eHopper runs on Windows, Android tablets, and iPads, giving stores a nice range of options.
3. Floreant POS
Floreant is a free and open source POS built for restaurants. It can run on Windows, Mac, or Linux, and it's really, actually free. The company makes money by helping businesses set up the system and by providing ongoing support.
You can use tablets to run Floreant in your restaurant, taking the POS right out to your customers' tables. Or, you can use the bar tabs feature and preauthorize cards, holding them until the customer closes the night out.
On top of these basics, Floreant connects to kitchen printers, runs a great set of reports, gives managers a set of tools including splits and voids, and lets you easily manage menus and recipes.
The clear limitation is its restaurant-focused nature. Everything Floreant offers is great, unless you're selling new tires and car maintenance. If you're looking for a free restaurant POS, this could be a great place to start.
Even though it's an open source, it comes with a simple installer for folks who don't want to get into the weeds.
4. Imonggo
Imonggo has been on the scene since 2009. The company launched a massive redesign in late 2016 and now claims users in over 1,100 cities around the world. Imonggo has also joined up with Mercury/Vantiv, which is the POS's credit card processor of choice (though card integration only comes at the paid level).
Imonggo's free version is well-suited to one location, supporting a single user in a single store. That store can manage 1,000 products and 1,000 transactions per month. It's a fairly high limit, depending on the type of store you run.
Your single location can use an iPad, Android tablet, PC, or Mac to run Imonggo—which is to say, it's web-based. This is a real thing, as the free version doesn't support offline mode. If your internet connection is spotty, you might want to look at an installed option.
For bigger businesses, Imonggo offer a $30 per month, per location plan. With it, you'll get unlimited users, offline selling, and no limits on either products or transactions.
5. Keyhut
Keyhut's Cash Register software is the brainchild of the inimitable Dale Harris, who is the internet's greatest curmudgeon. His site is worth looking at even if you never need POS, simply for a good laugh. He is unapologetically himself and he is hilarious.
Why is cash Register is a completely free POS system? Dale says "One purpose of the program is to help small or medium business to compete with large chain stores. But mostly I am doing this to have fun.
It works with any cash register/printer/PC combo you might have (Though if you run a 64-bit system, you'll need to run an additional program), and he's considering expanding the coding to include tablets. For extremely small businesses, the software can be run off your home computer, provided you don't mind receipts being printed on regular sheets of paper.
This system, despite being free, can actually hold its own among paid POS systems aimed at small businesses. It can run multiple types of reports–including breaking down sales by employee. It has some basic employee management, CRM, and inventory tracking features.
It supports multiple registers.  Dale also offers better customer service than some paid versions I could name. He responds very promptly to his email, runs an open forum, and is available via chat and phone from 8-10 p.m. every weeknight to work out any and all problems.
Cash Register has one review on Capterra, and it's exactly what you would expect. Glowing, raving about the value, and loving Dale's sense of humor. Five stars.
I find his website charming and, from the screenshots, I find his interface to be identical to ones used in many grocery stores–so, not that bad. Which is all Dale was going for, he'd likely remind you.
6. Loyverse POS
Loyverse is a totally free POS app intended for use on any iOS or Android devices. Loyverse, as the name suggests, was built with the intention of making it easy to build customer loyalty through technology. As a result, Loyverse has a companion app for your customers to install, which you can use to easily create a killer loyalty program and send push notifications. Loyverse has multistore management and a dashboard app for easy management.
Loyverse has grown quickly and now counts over 240,000 users, according to Capterra's Top 20 POS Software research. It's free nature is certainly a selling point, but Loyverse is packed with features too.
You can manage discounts, work offline, integrate with Vantiv for credit card payments, do some inventory management, do a tiny bit of employee reporting, and, as mentioned, get some customer loyalty in your business.
Speaking of loyalty, the way Loyverse works is by getting customer to install the Loyverse app, which generates a QR code they can use in your store. Once they're signed up with your store, you can give them discounts and send out promotional material, via the app.
Loyverse has been a hit with Capterra reviewers, racking up 150, five star average reviews.
7. uniCenta
uniCenta is one of the biggest names in open source POS software, boasting a system that could rival any paid small business POS. It has inventory management, reporting, CRM, and even employee management features (many paid products don't even come with all of those). uniCenta is also formatted for any type of hardware—PC, Linux, Mac, or mobile.
uniCenta's setup is incredibly flexible, allowing you to host it locally or drop it in the cloud to manage multiple locations off the same system. The software is 100% free, but you can upgrade to a subscription service if you fall in love with it.
Subscribers get earlier access to new features, extended support, and some exclusive add-ons. At the free, Community level, you'll get all the core functionality and much of the extended functions found in the newest versions—you might just have to wait a tick to get the hottest, newest tech.
Users' reactions to the software are overwhelmingly positive—a lot of users tout the ease-of-use that this solution has achieved, especially considered it's open source. One review does mention that the reporting feature is clunky.
For users who like uniCenta but are looking for a slightly different flavor, Chromis POS (listed above) is built off the uniCenta system.