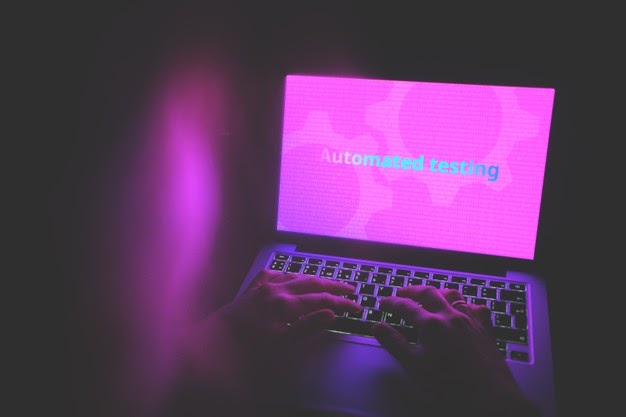 The intensive speed of digital business requires constant education, skills development, and cyber security training in best digital practices. 
ThriveDX offers professional training programs for individuals and teams in partnerships with top academic programs to close skills gaps, provide comprehensive cyber security skills and develop skills to keep pace with constantly evolving technology. 
For example, top coding boot camps can prepare qualified tech job applicants for more accessible entry-level work based on a thorough coding command.
The Benefits of Coding Boot Camp
Coding boot camps offer beginner-to-advanced-level training in computer coding languages to refresh knowledge, gain more advanced skills, and tackle a new programming language.
Students can learn and develop real-world skills by working in programs that simulate precisely what the jobs entail. Many programs offer guarantees of landing a job or a 100% refund of tuition fees. The benefits of coding boot camps include:
The camps teach the skills most in-demand from employers.

Students receive additional training in preparing for post-graduate work.

Many programs feed prospective employers with their top job applicants.

The camps have an exceptional record of placing students in high-profile jobs.

79% of boot camp graduates already earned a BA degree but decided they needed an additional advantage in today's competitive computer programming environment.

Many students skip the degree and find employment directly after graduating from a respected boot camp program.

Boot camp graduates received an $18,000 higher salary than non-graduates, which was 38% higher than their salaries.
The Top-Rated Coding Boot Camps
Students don't need technical skills or a degree to train directly for computer programming jobs if they receive a vital education at a top-rated boot camp program. Some of the top coding boot camps include the following:
ThriveDX Boot Camp, Miami, FL
ThriveDX offers a range of specific coding classes based on each student's educational goals. 
One of the most popular is its cybersecurity boot camp, which trains students in preventing cyber crimes. Cyber crimes have increased by an astonishing 300% since the start of the Covid-19 crisis. 
The cybersecurity boot camp trains students in preventative strategies, networking skills, programming, and debugging programs. 
To become computer security experts, students learn about Cloud security, computer networking back doors, Linux security, network security, and cyberinfrastructure.
Flatiron School, New York, NY
The Flatiron School's coding boot camp program attracts some of the most influential companies in the digital ecosphere. The curriculum is carefully curated to align with current industry practices, and students can choose from full-time and part-time scheduling based on their needs and budget.
Lambda School, San Ramon and San Francisco, CA
Lambda School has multiple locations, including San Ramon, CA, and San Francisco, CA. The school features an in-depth curriculum, internet classes, and top instructors known as web development and data science boot camp. The courses take six months to complete.
Full Stack Academy, Cambridge, MA
Full Stack Academy, which partners with MIT in its coding boot camp, offers a 9-month guaranteed program to become employed as a software engineer. 
The program offers deferred tuition and a tech job guarantee, making it an excellent option for financially challenged students.
App Academy, San Francisco, CA
App Academy, located in San Francisco, offers a coding curriculum guaranteed to get students hired in one of today's top coding, programming, and software development companies. 
The program requires no tuition payments for the full-time course until the graduate earns $50,000 or more per year.
Hack Reactor, Various Locations
Hank Reactor sponsors an intensive online coding curriculum that teaches students to code like professionals in 12 short weeks. 
Students qualify for employment as software engineers after graduation. Students work through hundreds of problems and qualify for real-world work in coding positions.
Springboard, San Francisco, CA
Springboard coding boot camp offers a guaranteed tech job after graduating, or students receive their full tuition refunded. 
The school offers on-demand learning, a personal mentor, and a career coach. This globally recognized coding program offers online and in-person training at its San Francisco headquarters and other offices in other countries. 
Students can pay a $700 deposit and tuition balance after landing a well-paying software job in $439 monthly payments for 36 months.
Berkeley Coding Boot Camp, Berkeley, CA
The Berkeley coding boot camp teaches coding skills for front-end and back-end development and general business skills that prepare students for success. 
Students can become full-stack developers in 12 or 24 weeks and receive employment offers from some of the top companies in nearby Silicon Valley. 
Students also earn a Certificate of completion from EC Berkeley Extension to boost their resumes and advance their careers.
Coding Boot Camp at the University of Texas, Austin TX
This Texas-based coding boot camp offers education on fundamental coding skills for front-end or back-end development. 
The classes are highly immersive and include real-world coding projects that help students begin building a portfolio.
Rutgers University Coding Boot Camp, Newark, New Brunswick, and Camden, NJ
Rutgers prepares students for full-stack development through its online programs and live virtual instructors. 
This enables students to pursue a more flexible schedule. Course content varies according to the specific nature of the student's chosen curriculum
Lifelong Learning at ThriveDX And Through Coding Boot Camps
Any computer or digital field offers high-paying and satisfying career opportunities, but most technical careers require receiving a lifelong education to stay up-to-date and competitive. 
ThriveDX offers unique boot camp programs that focus on real-world training and include the following specialties:
Cybersecurity Professional Bootcamp

Digital Marketing Bootcamp

Cyber Arcade

Software Development Bootcamp

Data Science & Analytics Bootcamp

UI/UX Design Bootcamp
These programs can advance a job seeker's prospects, like coding boot camp. ThriveDX supports valid educational programs like coding boot camps that educate and upgrade digital skills. These include ThriveDX programs for companies, other groups, and individual students.
Contact ThriveDX today or visit their website to discuss expanded career opportunities in coding, programming, cyber security, and other digital specialties.
Follow TodayTechnology for more!