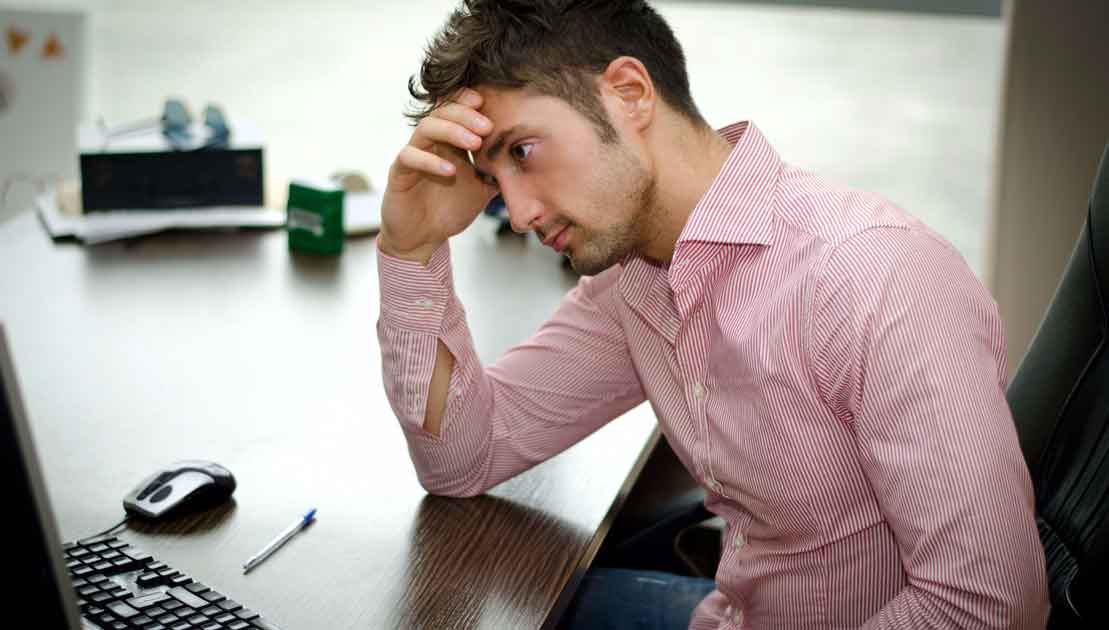 When you're first building your freelance website as a designer, there are a million things to consider. From finding a reliable hosting company to figuring out the right tools to engage website visitors.
Amidst this myriad of decisions, there is plenty that can go wrong. You can spend days, even weeks, building your design website – only for visitors to take one look and back right out.
To help you avoid this worst-case scenario, here are the four most common mistakes logo designers and digital creatives make when launching their first site. Plus all the tips you need to avoid them.
1 – Overcomplicating It
First off, always keep visitors' expectations in mind.
Your clients are busy.
They want to see proof of your skills, yes.
But they don't want to have to spend a second more than absolutely necessary searching for the information they need.
When you're first setting up your website as a designer, you might be tempted to throw everything into making it as impressive and visually stunning as possible.
Unfortunately, adding too many flourishes – whether intro animations, complex headers, or rambling poetic prose – often has the reverse effect. Rather than impressing visitors, you're annoying them.
For one thing, elaborate graphics will slow down your site. This alone deters a fair share of potential clients.
For another, if the structure of your site is too complex, it'll be harder for clients to find the info they actually want – your rates, your portfolio, or your contact information.
The golden rule when it comes to your site is to KISS: Keep It Short and Simple.
At least for the start, limit any impressive displays of your graphics skills to your portfolio section. Make sure to use straightforward language, and remember to spell-check.
Generally, your freelance designer website should include the following information:
An about-you page (who you are, and what credentials and experience you have)
Your portfolio page (showcasing the best examples of your work)
A page detailing your services (what you can do for your clients)
Your contact information (your social media profiles, business number, and a web form)
2 – Neglecting SEO
SEO stands for Search Engine Optimization. It's a set of practices that will help you show up in search results.
It won't matter how amazing your website is if nobody can find it. That's why it's crucial to invest some time and energy into making sure to tick the most important SEO checkboxes. This will enable Google to find your site, and include it in search results.
Broadly speaking, SEO involves everything from technical aspects like creating an XML sitemap and making sure that your page loads fast, to selecting the right keywords for which you want to appear in searches.
To start off with, there are several plugins you can install that will set you on the right SEO track.
Yoast SEO, for example, is a hugely popular all-in-one SEO plugin. It will help you with your sitemap, as well as with selecting keywords and controlling how your page displays in search results.
Going further, SEO image optimization and caching plugins will make sure that your images feature in Google Image Search, and that your graphics load lightning-fast.
In general, it's a great idea to learn about the basics of SEO and come up with a rudimentary strategy right when you start out with your freelance website.
3 – Not Branding from the Start
Your website is an integral part of your business identity.
That means it should embody your personal brand – who you are as a freelance designer.
When you're just starting out, it can be tempting to cut corners and use generic elements, from stock photos to half-heartedly adapted template pages. At the other extreme, it can seem like a great idea to hop aboard the hottest web design needs in order to appear innovative and dynamic.
Both of these approaches will leave your site looking inauthentic.
Instead, you should focus on developing your personal brand from the start.
As with SEO, this is something worth investing energy in before you get into the technical details of building your site.
Have a personal branding strategy as you start out.
Define your ideal clients, and target their interests and tastes. Develop your logo. Settle on a color palette and a choice of typefaces. Doing all of these things on your own can sometimes be stressful and hard, especially if you are a beginner. In that case, it might be best to consider hiring a reliable digital branding agency. They might have a good idea for growing your brand and can help you out.
Then, stay consistent and authentic as you build your website from the ground up.
4 – Ignoring Mobile Optimization
These days, more than half of internet users globally are on mobile devices.
Consequently, it's essential to make sure that your website displays perfectly no matter which device or browser a potential client might be using.
You'll want to impress them, regardless of whether they're on their work laptop, or checking out your site on their commute.
To offer potential clients a responsive, mobile-friendly experience, there are a few basic steps you can take from the beginning.
Minimize elaborate graphics. Choose text extents wisely. Improve loading speeds through caching and implement lazy loading.
On WordPress, pick a mobile-optimized theme, and think about installing relevant plugins, such as WP Mobile Pack.
In any case, you should regularly check your own website in various browsers, and on all your devices to make sure that it displays properly.
Plus, there are some amazing tools out there – like HubSpot's Website Grader – that will give you detailed insights into any weaknesses you still need to fix in your site.
Wow Visitors With Great Design and Experience
When you're featuring out how to build your website, always keep its ultimate purpose in mind.
At the end of the day, your freelance designer site should not just showcase your amazing skills and stunning work. Most of all, it must provide a seamless experience for any potential clients.
Your site should be infused with your personal brand, easy to find in searches, straightforward to navigate, and pleasant to view on all possible devices.
To achieve this, you'll have to do some research and planning before you set out on your epic website-building journey. Working out things like your personal branding and SEO strategy, and learning about technicalities like mobile optimization will take some time.
But ultimately, the effort will be worth it. You'll be able to avoid the most common pitfalls of launching your freelance site – instead of wowing visitors and winning them over as clients.
Follow TodayTechnology for the latest Technology, Computer, Business, and Hacking News.