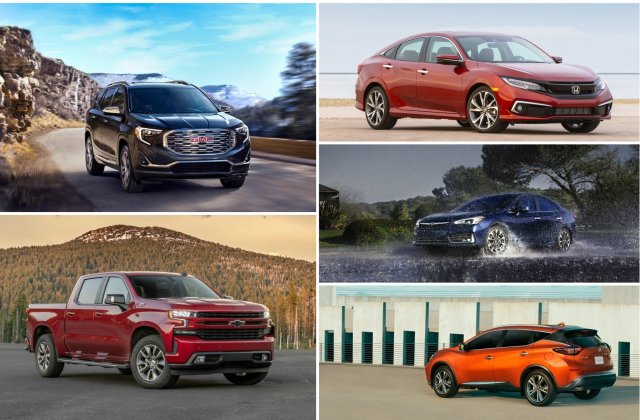 There is no denying that over the years SUVs have taken the Australian automobile industry by storm. And today, this vehicle is a popular choice for countless Aussies (for good reasons) with a bustling segment of twenty-eight brands – all fighting for a share. So, if you were wondering whether to buy an SUV or not, don't worry. We will help you figure out the answer soon. 
In this blog post, we will be sharing six reasons why people are buying SUVs along with some best-selling SUVs in Australia. 
#1: Greater Seating Capacity 
If you have a big family, it might not be possible to accommodate and transport everybody in a single vehicle unless you own a sport utility vehicle (SUV). This is probably one of the biggest reasons why people are buying SUVs.
So, if you are a family of six or seven and wish to drive from point A to point B together, buying an SUV can be the best thing you do for yourself and the family. Or else, be prepared to take multiple vehicles or make multiple trips. A single trip in a spacious SUV will not only save you fuel and parking space, but it will also take up less space in traffic and parking lots. Plus, it will enable you to maximize the use of your resources.
#2: Cargo Capacity
For people who experience trouble stuffing all of their belongings into a station wagon, in some cases, an SUV may provide better cargo capacity. Please note that an SUV is indeed taller, but it may not always be as deep as a station wagon. Nonetheless, that loftier cargo space might be just what you are looking for, especially if you plan on carrying long skis or something else with lengthier dimensions.
#3: Superior Gas Mileage 
We agree that back in the old days, several sport utility vehicles were actually inept gas hogs. But today, there are many SUVs that are graded to realise over thirty miles per gallon on the highway, while maintaining the capacity and other advantages of an SUV. Just take a look at the Mazda CX-5; it boasts an endorsed fuel economy of 6.0L per 100km.
#4: Better Off-Roading Capability 
Another reason why many people are buying SUVs is due to the vehicles off-roading abilities to travel through rough, unpaved areas. These vehicles are equipped with crucial features that work best for off-roading compared to hatchbacks or sedans. 
Their transmissions, suspension systems, and differentials are specially designed and built to endure rough and wild terrain without compromising the passenger's safety and comfort. With the huge tires and off-road cruise control features, you can undoubtedly navigate through sandy, muddy or gravelled roads.
#5: Greater Towing Capability 
There are many people who enjoy towing as a hobby so if you are one of those people, buying an SUV can be of massive assistance. If you love fishing, motorcycles, horses, boats, antiquing, or camping, chances are you find yourself in a towing situation every now and then. 
Many people argue that they can keep a towing kit in their car, but let us not forget how much effort that requires. On the other hand, numerous SUVs come with towing abilities built right in without any hassles. Additionally, there are some that provide trailer sway control.
#6: Command Seating Position
SUV provides a higher seating height which offers a great view of the road and can sometimes help drivers to see over the traffic and enable them to prepare for and avoid potential hazards. 
Additionally, with this feature, you can navigate routes better, no matter if you are on a motorway or off-road. Moreover, it can also help you in parking lots as you'd be able to easily see empty spaces, in the suburbs as you'd be able to see over hedges as well as on off-roads.
6 Best-Selling SUVs In Australia 
Here are some of the top best-selling SUVs in Australia that you can buy in 2021: 

Mazda CX-5

MG ZS

Toyota Kluger

Toyota Prado

KIA Sportage
We hope after giving this post a read, you will be able to see why buying an SUV is a smart choice for you and your family. If you are convinced, be sure to conduct prior research in order to buy a vehicle that best suits your needs.  
Follow TodayTechnology for more!