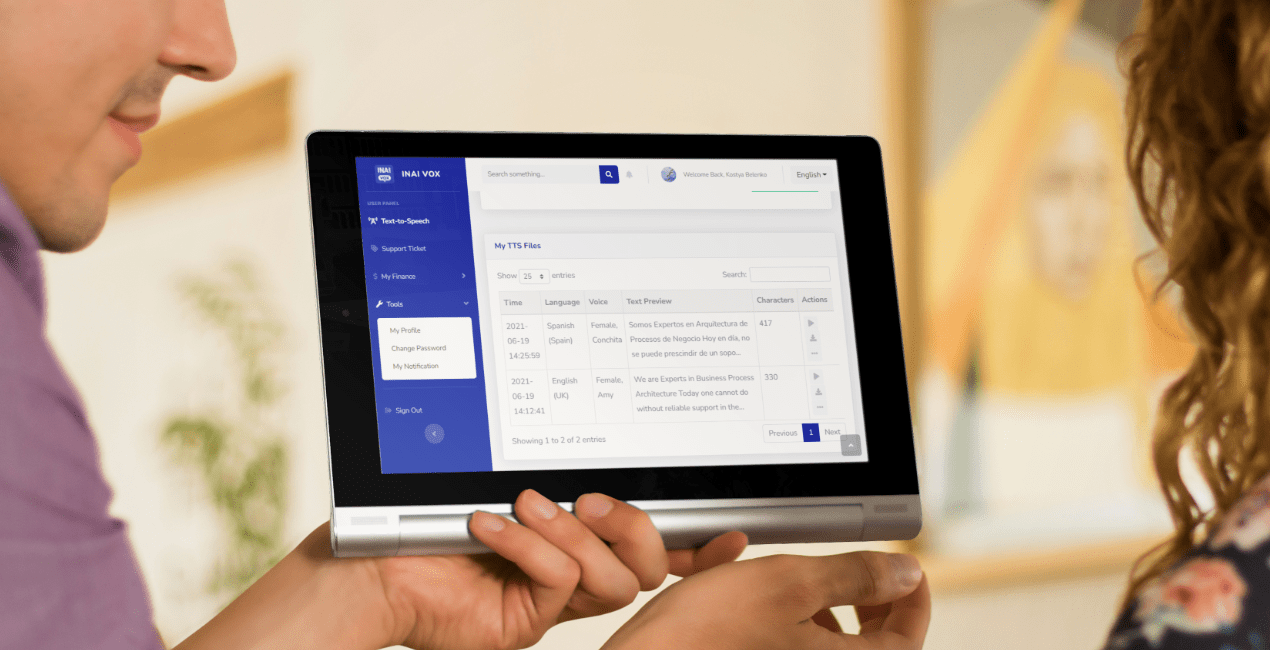 HOORAY! It's done! We launched INAI Vox!!
Our project offers you the best options to improve your services! Since this day, we have been on producthunt.com 's homepage and will be happy to see you!
Product Hunt is an American website where you can share and discover new products!
Why Inai Vox?
We are proud to introduce our new AI voice dubbed INAI Vox!
✔ INAI Vox can give you fluent voices in your language, without an accent.
✔ One day free! Special for product hunt!
✔ Speak fluently in over 47 languages!
Features of Inai Vox
Over 200 voices are covering in total, 47 languages are supported at this point. AI voice is 30% more accurate than general voice. TTS, text-to-speech is known as the standard voice, is less costly compared to neural voice. With the standard voices, you could choose from a female or male narrator that reads your content in a very natural way sound effects and friendly voices like yours will feel comfortable to listen.
Final Words
With INAI Vox, you can use voice anywhere, anytime, and with anyone. Leave your hands empty to text or take pictures without bothering with typing. Use voice recognition in games and have fun with a bunch of funny and familiar voices. Or simply chat, narrate and create storybooks for children. And you can do all that in the time you grab eating breakfast or commuting. Don't miss your chance and learn all the virtues of INAI Vox right now!
Follow TodayTechnology for more!