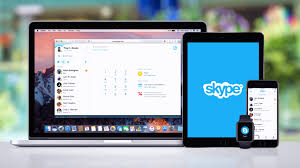 Offshore outsourcing is the act or strategy of letting out your work to some other company situated in other countries for your project completion. Offshore outsourcing is highly trending these days and is taken as a blessing for business owners who dream of expanding their business by taking technological assistance.
Outsourcing software development tasks to an offshore IT service provider can prove to be highly beneficial for your business and can allow you to concentrate on other core activities of your firm while the experts design your software for giving your business a boost up therapy. But as it is said, everything has its positives and negatives to pen down; offshore outsourcing has the same considerations to abide by.
Here in this article, we will help you traverse the merits and demerits of opting offshore software services.
Merits Of Hiring Offshore Software Developers
Cost savior
Cost savings turns out to be one of the most beneficial factors of picking on offshore IT services and can get you cheap labor for your business software needs. If you hire local software specialists, then you have to pay a hefty amount in the form of a salary at the end of every month.
But by employing offshore professionals, you can get the same software developed at much cheaper and affordable rates. You will not have to cater to the expenses related to the requirements of an in-house IT professional. May it be the training costs, the software required for development, infrastructure, you can save on all such expenditures when you hire offshore developers. Also, offshore outsourcing can help in saving taxes.
Access worldwide skills
The best thing about offshore outsourcing is that you can hire the best people for your work all across the globe. Offshore outsourcing crosses all the limits of country boundaries, cultural, social differences, and a lot more similar such parameters to get you the best set of people working on your project.
If you reside in a country wherein you cannot find people with high expertise skills, then it is no more a cause of concern as offshore outsourcing eases your struggles of finding IT professionals who can get their expertise and talent amalgamated together to bring a boost for your business software development needs.
Easy scaling up and scaling down
Business owners get the advantage of scaling their software team according to their personal preference by employing an offshore team. One can easily and instantly bring more hands to work by choosing offshore developers. All you need to do is to talk it out with the offshore web development company, and quickly you can gain access to more software specialists who can assist you in completing your project quickly.
Enhances productivity
By hiring offshore web developers, business owners can make their in-house team focus on other relevant and vital undertakings of the company. No more will the in-house team be required to have their eyes on the software development part, and thus one can expect higher levels of efficiency and productivity in their firm. Also, the funds that are saved on hiring an in-house team can be further used in other areas such as promotional activities, marketing, etc. & it can trigger productivity a step ahead.
Lower risks
Not only do you enjoy the fruitful benefits of availing specialized services by a professional team situated far off from your country, but you can also reduce down the risk factors to a considerable level. May it be customer engagement, work lags, and similar risks, all these are cut down to a minimum when you have an expanded team situated offshore.
Demerits of hiring offshore software developers
Apart from the multiple advantages that an offshore web development company offers, there are a few disadvantages of the same. Read on to know the downsides of hiring offshore IT service professionals.
Time zone difference
Despite all the scope of communication, you may sometimes lack proper communication with the vendor due to the time zone difference between the two countries in which both parties are located. The same time zone can ease out communication. But when you consider offshore engagement, communication sessions can be a bit challenging. Both parties may be required to come ahead of their comfort zone with a proper plan in hand for a practical communication session that stands mandatory for effective decision making. Chalking out shift patterns to communicate may prove to be disruptive for the two parties, and thus finding an appropriate time to converse with each other can, therefore, be quite cumbersome.
Cultural issues
Offshore countries may have variable social and cultural observance, which may pose a challenge for the person who is hiring them for their services. For instance, you can expect an American offshore IT professional to be quite outspoken and candid in their communication approach; on the contrary, their Philippian counterparts may not be highly frank and may tend to have a reserved nature. Thus different countries may have different norms, traditions, and much more, which can sometimes result in misunderstandings and miscommunications and failure to meet the expectations.
Risk of losing confidential data
When you outsource your projects, you may always be prone to the risk of exposing your company's confidential data to a second party. Thus it is mandatory to gain trust over the offshore company with whom you are planning to partner.
Conclusion
Now that you are aware of the pros and cons of opting for offshore software services, we hope that you will consider these parameters before getting into action.
Shaking hands with Saigon Technology will help you to reach out to a professional set of skilled and talented people who can outweigh the downsides of hiring an offshore team. And, all they can get for you is effectively completed projects, quality, standard and timely deliverables to make your business grow with each passing day. So consider partnering with Saigon Technology and see how they can cater to all your needs and requisites with utmost perfection and higher levels of diligence.