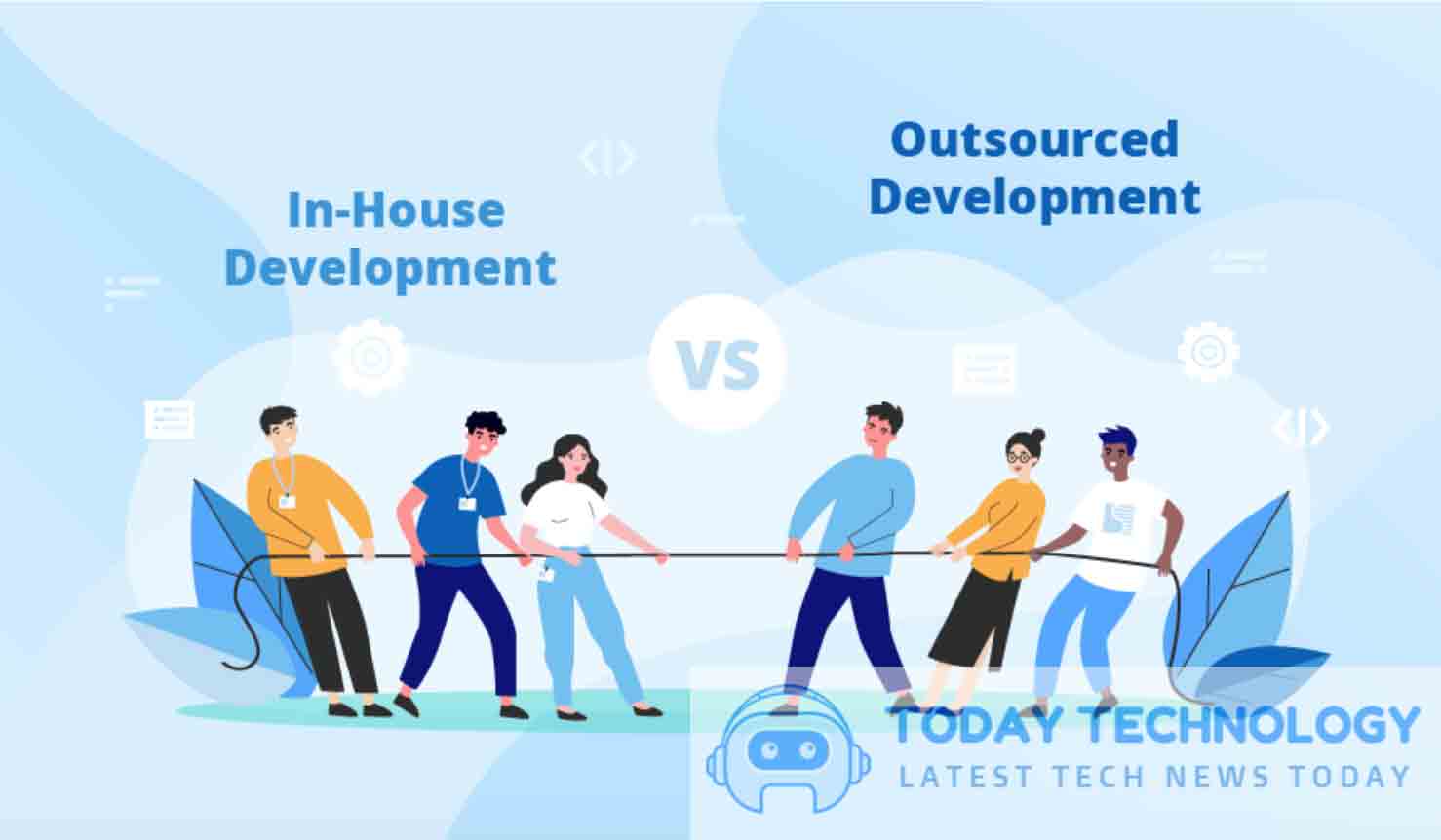 In-house software development or Outsourcing? This question haunts everyone who wants to build a top-notch software product with minimal costs. Many startups choose to outsource their software development work to save up on development costs and maximize their focus on other aspects of the business. Feel free to check the best New York software development companies with many satisfied clients and positive reviews. Take a closer look, maybe you will find it useful!
This article takes a closer look at both pros and cons of outsourcing software development, so you can make an informed decision about what's best for your business. If you decide to outsource an EOR Company can help you in the process.
In-House Development
In-house software development means that you're developing a solution by hiring employees. Many CEOs vouch for this approach as it saves money and time. In the long run, you can avoid the risk of having your project fail due to the lack of quality or fundamental bugs following this approach. In-house software development helps companies create quality products in quick turnaround time and protect their intellectual property.
What Are the Pros of in-house Software Development?
 Better understanding: Since your in-house team is already working with you, you know their skills and can assign them different parts of the project accordingly. You would also be able to resolve any blockers or issues they may be facing. Understanding the team also allows you to set priorities and direct the team's schedule.
Building a team:  If your company is new and you are building a team, you can set a precedent for how you want things to go. Building a team from scratch helps you bond well with the team and do awesome things together – something that an outsourced team won't offer.
Personal participation: Since you're involved in the projects, it helps you manage the business processes better.
What Are The Cons Of In-House Developers?
It will be expensive: You have to pay them regardless of whether your software solution sees the light of the day or not. You're also responsible for health insurance, personal time benefits, travel and meals, equipment, and more.
Team hiring and management: The onus of hiring and managing the team would be on you. You'd be directly accountable for your team's work. Hence, if you're going for in-house software development, be prepared to have a lot of work on your plate, which might not be your key responsibility areas.
Skill development: It takes a significant amount of time and effort to build a team with the right blend of experience and knowledge to handle the ever-dynamic IT industry. On top of that, you'd have to ensure that your team constantly upskills themselves and learns different languages and technology stacks. These efforts incur a lot of money and resources.
Now that we've seen the pros and cons of in-house software development let's check the pros and cons of outsourced software development.
What is Outsourced Software Development?
Outsourcing means using a 3rd party to provide a small group of people with developers, designers, programmers, support, and other training necessary for your company. This creates a more efficient development process, allowing you to grow your company while saving additional costs (time, expenses).
What are the Pros of Outsourced Software Development?
Saves money: Money is an essential factor to consider while developing a software solution. It will be a lot less expensive to find to outsource your project to Ukraine or India than to a company in the US. The best part? You'd only be billed for the number of hours the outsourced company is working on your project.
No recruiting required: This is the most significant advantage of outsourcing software development. You don't have to worry about finding and hiring skilled developers who can work on your project. The outsourcing companies do it for you. If you're a startup, you might not have the capital to hire and build a team. In such a scenario, a professional outsourcing team who knows the job can be advantageous.
Diverse talent pool: Another advantage of partnering with an outsourcing software company is its diverse talent pool. They have software developers for hire. These developers are experienced and are proficient in different coding languages. This becomes extremely lucrative as you can hire any developer according to your requirements. Plus, you also have the option to upscale and downscale your requirements.
What Are the Cons of Outsourced Software Development?
Lack of direct control: When you outsource the software development to a 3rd party agency, you not only lose access to manage the process directly, but you also may not know the developments. What if the outsourcing software agency isn't replying to you? The situation can get stressful. Transparency becomes a huge problem when you outsource software development processes.
Time zone differences: Differences in the time zones can create many problems, especially in communication and delivery. If you're looking for a company that communicates effectively and completes all the deliverables in a quick turnaround time, the time difference might pose a problem. This is one of the reasons why many companies registered on Upwork want the contractor to be available in their time zone.
Outsourcing vs In-house: What Should One Choose?
There's no one-size-fits-all solution for software development. What works for someone might not work for you. Therefore, gauge what works best for you – in-house software development or outsourced software development based on pointers such as money and manpower, resources, timeframe, goals, and so on.
That said, there's also an alternate solution. What if I say you can get all the advantages of in-house software development at the cost of outsourced software development? Yes, you heard that right! Turing, a deep jobs platform, enables companies across the globe to hire silicon valley caliber engineers at half the price. It has an intelligent cloud that vets developers on different parameters and only the top 1% of 700K+ developers get to join Turing's talent pool.
Author Bio
Harika Kochhar is a technical content writer with Turing. She loves to travel and read books when not writing about AI, big data, and remote work.