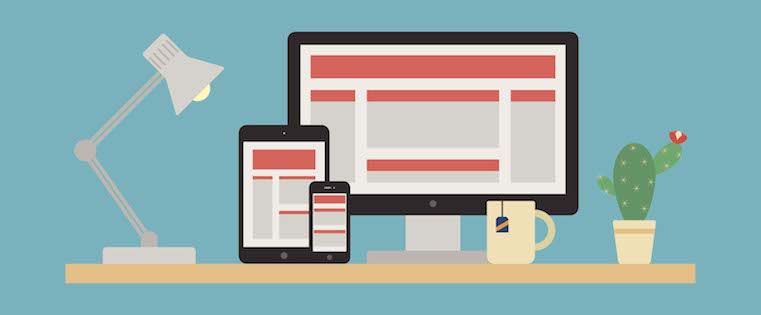 The design thinking method can be highly beneficial to anyone trying to solve or offer the best product to the end-users. It is a method that is used exclusively by designers. But, it is used in business education, science, music, and many more to create noteworthy innovations.
If you're a small-scale business owner, a consultant in an extensive team, or are looking to get into the field of consulting, design thinking is an effective alternative to traditional problem-solving methods. It's a highly creative method that allows you to experiment with a wide range of options to create something entirely new.
The Design Thinking concept can be described as a human-centered method of problem-solving than the traditional approaches, which are focused on reaching a specific desired outcome. In short, it is a way of valuing the user's needs over a set objective. 
This results in iterative problem solving, often referred to by the term design thinking process.
What is Design Thinking?
The next question is, "What is design thinking?" The term "design thinking" refers to an ongoing non-linear method that aims to understand the users of a service or product to challenge assumptions and change the way problems are approached. 
Alternative strategies developed using this process are ingenious by nature since the process forces team members to think about the possibilities that might not be immediately obvious.
Another vital element to design thinking is how people are the primary focus of this process. This, by itself, is a part of a change in organizational mindset.
The design thinking process can have your team questioning everything. Ask questions about the problem along with the assumptions and consequences of the solutions. 
The more questions you pose, the better defined your problem will be, and the solutions you come up with will be more efficient and attractive. This is the reason why the process of designing thinking is non-linear and iterative. The results you get from the test phase, for example, could lead you to several steps to the conceptual stage. 
Design thinking is beneficial when the problem isn't identified. It redefines the issue using a human-centric approach and involves coming up with various solutions and ideas and then actively developing and testing the solutions. 
It also involves ongoing experimentation…sketching, testing, and trying out new concepts.
Design Thinking Examples
After you do a Design thinking online course, you'll certainly have some ideas to materialize your ideas. Examples always help in generating ideas. With a grasp of the method, we can look at some design thinking examples that demonstrate how this technique is applied in a real-world context. The examples below show how the concept of design thinking could be utilized in a range of areas and settings.
Uber Eats
Uber Eats is a perfect example of a company that utilizes modern technology to change an aspect as essential as the method we place our orders for dinner. Uber implemented the Walkabout Program, which runs every quarter to remain up-to-date, focusing on the ultimate customer. 
It involves sending Uber Eats designers to cities to research the transport systems, local eateries, and delivery alternatives. This kind of dedication to understanding the perspectives of their drivers and their customers is one of the primary reasons Uber Eats is user-friendly and therefore has been able to grow its share of an increasingly competitive market.
Stanford Health Care
In 2016, Stanford Hospital hosted two-day training that included 14 nurses, doctors, and technicians to devise strategies to improve the quality of care for patients within the Stanford Hospital Emergency Room. Students participated in gaining empathy, which included putting themselves into the shoes of family members while their peers provided simulated treatment to patients. 
They also conducted in-person interviews with families and patients. Combining these exercises provided students with a higher comprehension and empathy of the subtle aspects that impact their patients, the emotional components they couldn't comprehend any other way.
The key takeaway from the seminar was that patients and family members were also seeking more communication with the medical team. The results were presented to hospital leaders and then implemented. The findings also prompted Stanford Health Care to begin using design thinking to address a range of ongoing problems.
The Achievement Habit
"The Achievement Habit" is a method you're not thinking of that uses design thinking techniques, and it's a part of the majority of the Design thinking course syllabus. However, in his book "The Achievement Habit," Bernard Roth, academic director and professor of Engineering at Stanford's Hasso Plattner Institute of Design, takes it to the next level by making the process personal. 
He demonstrates how people can utilize design thinking techniques to achieve the things they've always wanted to do but couldn't. This could refer to the habit you've been trying to get rid of, reduce anxiety, or even start your own business.
The procedure follows the same format that you would find in a workplace. Begin by empathizing with yourself and asking yourself questions like, "How is this problem affecting me? What positive impact would it bring to my daily life if I could solve the issue?" These questions allow you to identify the issue (like the second step of the procedure) and then think of solutions. 
The key to this technique is not to avoid trying various solutions, and you must be willing to take on the risk of "failure" to learn more about yourself and the issue. This will help you transform your thoughts and ideas into reality by experimenting and testing options until you discover the best solution for you.
IBM
IBM is undoubtedly one of the most impressive models of thinking through design in business. IBM has taken several steps to increase its resources for design thinking, including forming a substantial inside design department.
This focus of design thought has yielded results. IBM has seen a significant ROI on its investment in design thinking. In addition to boosting its profit, the company has put a lot of its design thinking resources available as open resources.
PepsiCo and Spire
PepsiCo recently made its design the core of its business strategy, which brought them immense success. The product Spire is the first innovation from the company that utilizes a design thinking approach. Spire soda fountains allow customers to alter their drinks by choosing the flavors they want to add. 
A similar product, called the Coca-Cola Freestyle, was the first attempt to redesign the soda fountain to be an engaging and fun experience. The Spire was able to learn lessons from Freestyle and made improvements to the machine [2] on its own to make it smaller and simpler to maintain for companies that purchased it. 
Users can also create over a thousand drinks. Additionally, to connect with their customers, PepsiCo created a competition about the drink combinations that the users design. PepsiCo hopes to release an assortment of products around Spire and integrate the design thinking approach into their products shortly.
Conclusion
Many different designs used in design thinking models show that there are a variety of ways to use this method. This wouldn't be design thinking if this weren't the scenario! But, the majority of models of design thinking have one thing they all share. They urge designers to beware of the temptation to look for the most simple solution or solve a problem that isn't completely understood. At its heart, design thinking is an ingenious method that places the person facing the problem you're trying to solve at the forefront within the procedure. 
Do it during your next meeting to solve a problem. Let us know if you come up with an innovative solution!
Follow TodayTechnology for more!