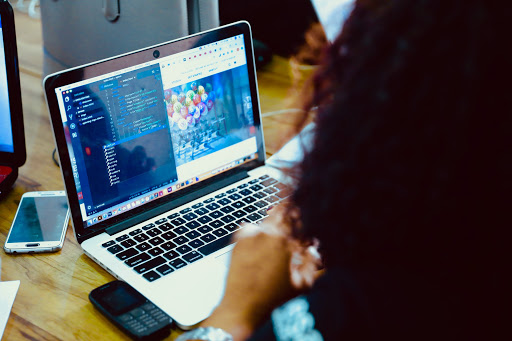 Small business management was much different before the age of the Internet. SMB-owners had to perform do most of the paperwork and administration offline. As a result, most business operations were performed at a much slower pace.
Also, before the Internet, communication was conducted via telephone and fax.
Today, however, small businesses can count on superfast communication and other advantages of online business collaboration. Ecommerce has taken the world by storm. According to the study published by KPMG International in 2017, 55% of buyers prefer to search for online reviews and recommendations before they buy a product.
In the next few paragraphs, we'll discuss the key benefits that the Internet can bring to your small business.
Online communication with lower expenses
Only two decades ago, businesspeople mostly communicated via telephone, fax, and snail mail, except for the USA, Canada, and some parts of Europe and Asia.
Today, however, the largest part of the world has access to the Web. As reported by Statista, there were 4.57 billion Internet users as of April 2020. Each of these users is a potential buyer. Many of them are potential remote workers, as well.
The analysis on the HighSpeedInternet website shows that you shouldn't be paying more than $60 per month for high-speed Internet in the USA. This price may vary in different parts of the world, but it shouldn't go much higher than that.
So, once you pay your monthly Internet package, you open a whole world of opportunities for your SMB. From online freelance platforms and employment websites to Web-based collaboration and communication, many things can be done within that package.
Instead of telephone, fax, and regular mail, you can use VoIP solutions, various collaboration tools, and e-mail. As a result, you'll be able to communicate swiftly without paying a fortune for your bills.
Web-based recruitment and redundancies
Every SMB-owner tries to cut on expenses as much as possible. Thanks to the Internet, you don't have to rent a brick-and-mortar office, at least at the beginning of your entrepreneurial career.
Instead of that, you can hire all your employees on the Web. For instance, if you need part-time and collaborators, you can hire them via Upwork and other similar platforms.
Full-time workers and long-term collaborators can be hired that way. There are numerous websites to which you can post job openings and find qualified professionals for your SMB.
What's important in the case of online recruitments is to take care of the legal aspects of remote work.
In that light, make sure to cover all your tax and financial obligations to avoid any potential problems with the tax authorities.
Another perk of online recruitment is that it's easier to make redundancies if you want to cut on expenditure.
Social media as personal PR-services
Social media are the most powerful communication tools of the modern world. If used properly, they can boost your business in many different ways.
By proper use, we mean business promotion, lead generation, and recruitment via the Internet.
Promotion on social media is the least expensive and most effective way of spreading the word about your business. Facebook is the starting point for SMB-marketing campaigns on social networks. You can go through this step-by-step guide on WordStream that will help you launch your first campaign.
After that, you can continue your business promotion on Instagram. This network is perfect for images, stories, and short videos that will present your business to the online audience. What's more, it's possible to perform eCommerce via this social medium, which can be a useful option for e-trade businesses.
In addition to that, you can enhance your B2B promotion via LinkedIn and Twitter, especially LinkedIn. These two social media are used by millions of businesses on a global scale. It's a chance for SMB-owners to establish business collaborations with fellow entrepreneurs or to land new clients for their services.
Ecommerce for higher revenues
Ecommerce has become one of the fastest-growing business niches on the Internet. Both natural persons and legal entities buy and sell things online to speed up their business operations and enhance the quality of their services.
As an SMB-owner, you should add plugins to your website that will enable visitors to buy things from you as quickly as possible.
In that light, it's important to bring a proper return policy. In other words, you should convince your customers that their money will be reimbursed in case they return a product to your business. The same goes for services that you provide.
It would be wise to offer some freebies or discount coupons at the beginning of your business quest. This will attract people to start buying your products or use your services.
Website as a shop window
Last, but not least, you should treat your website as the centerpiece of your business growth on the Web.
As explained by the experts from a Web design company in Houston, your website is your online shop window. Your goal is that every visitor/potential customer visits as many pages on your website as possible. If they come to your homepage or landing pages and leave the website, it means that they saw your shop window and moved on.
For that purpose, your website needs to be as user-friendly as possible, with clear and simple navigation but with unique content that will make your business stand out from other ventures.
Also, it's important to include buttons leading to social media, as well as to allow your visitors to leave their comments on your website. This option can boost your business reputation and generate new leads.
Conclusion
The Internet opens numerous opportunities for business owners but the competition is harsh. You're competing with thousands of businesses from the entire world to attract millions of customers on a global scale. If you play your cards properly, chances are high that your small business will take off in a successful and efficient way.
Author Byline: Liam Collins is a tech pundit and Web enthusiast working at TuiSpace.com. He spends most of his time reading and writing about the current affairs in the world of information technology. When he isn't working, he likes going for long bike rides and walks in nature.
Post Views:
2