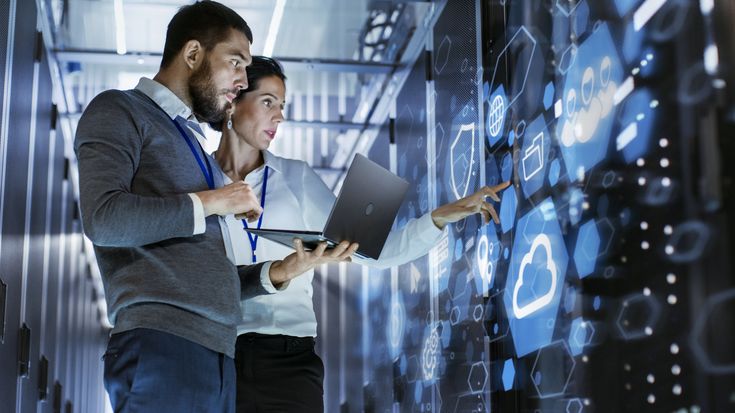 It's almost impossible to go wrong with a degree or training in a technology course. One can not only land a lucrative daily job in any industry but also, get technical writing jobs online. The NACE ranks computer science as the top STEM major that guarantees a student the highest employment offers and acceptance rate. To sweeten the deal further, a computer-related career can earn an individual a more than the mean median pay that totals up to thirty-four thousand, seven hundred and fifty dollars.
Top Technology Jobs in 2020
It is one of the best technology jobs around with a median annual salary of $118, 709. Data scientists have a high global demand as most organizations look for individuals with the expertise to analyze data and inform their decision making. However, the number of qualified data scientists remains low making it a viable career option for anyone in computer science, mathematics, or engineering.
2.Software Developer.
It entails the best job in terms of openings as fresh openings total around two hundred and twenty-two thousand and six hundred. A software developer also earns a median yearly salary of $102, 880.
3. Information Security Analyst
It is a high ranking job with a job outlook of thirty-seven percent in the year 2020. An analyst when it comes to information security earns a median annual salary of $88,890. With more than a billion records breached in the year 2014 according to Gemalto, the need for an expert analyst had to grow.
4.Computer Systems Analyst.
The job niche has an excellent outlook in terms of fresh job openings. It totaled a hundred and twenty-seven thousand and seven hundred in 2020. Such an analyst earns an annual median salary of $82, 710 for their troubles. An expert analyst in computer systems designs and installs computer systems.
5.Web Developer
It is a lucrative job with a median yearly wage of $63, 490. The job outlook for web developers corresponded to 20% in 2020, with job openings totaling twenty-eight thousand and five hundred. One can work as a webmaster, web designer, and web architect.
6.Sales Engineer
The potential of getting a job rose significantly due to demand, with the job outlook in 2020 getting at thirty-five percent. The work of a sales engineer entails selling computer hardware and software. A sales engineer earns a median annual salary of $96,340. IT Manager
7.IT managers
They can have different designations such as CIOs, CTOs, IT directors, etc. The duties of IT managers can vary, though overall, they oversee and handle the IT team and technology needs respectively. The job comes with a hefty median perk of $127, 640 annual wage.
8.Computer Research Scientist
The demand for computer research scientists stood at fifteen percent with openings totaling four thousand one hundred jobs. The field requires a Ph.D. and therefore, accounts for the few job opportunities. However, it has hefty wages with a median of $108, 360. The role entails writing algorithms to assist businesses to analyze their data.
9. Systems and Network Admin
The job has the lowest rate of growth but proves essential to businesses and organizations. It entails the installation and maintenance of intranets, LAN, and WAN. The median yearly wage rate goes at $75, 790.
10.Specialist in Computer Support
It has the least wage rate compared to the other tech jobs, though the amount at a median annual salary of $47,610 still proves considerable.
Conclusion
The list offers an insight into your career setting goals and alignment when pursuing a technology course.