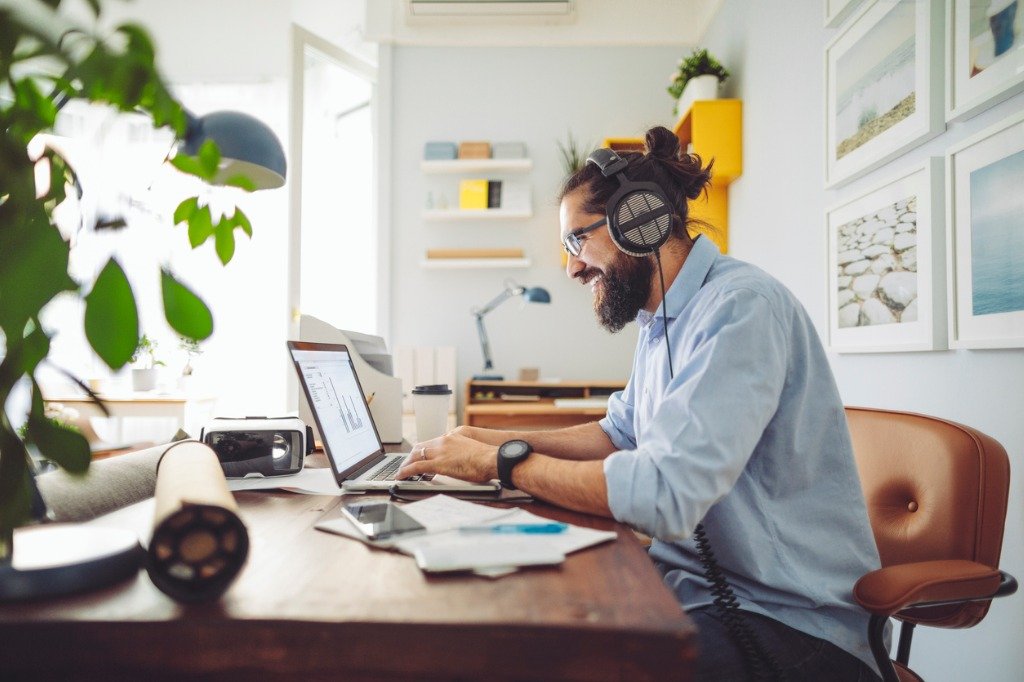 Modern technology is completely reshaping the world of business. Besides changing customer demands, it has brought new ideas to transform business models. This means that companies, who still employ outdated practices, may be missing out on innovative talent and opportunities brought about by modernization. What's more, technology is growing in all aspects of society. Companies must utilize that technology to remain relevant and stay ahead of the curve. According to Contentful, " As companies transform into digital factories, they need to modernize their digital content distribution platforms to ship products faster and deliver a steady flow of content." However, business modernization is beyond upgrading a few systems. Instead, it involves upgrading all workplace aspects, including workplace culture, business processes, and streamlining processes. If you're yet to modernize your company, read on for pro tips to guide you through the process.
Automate Daily Tasks
While some companies have already automated significant business operations, some are still lagging behind. If your company still employs traditional business practices, there is a good chance some people in your workplace are spending unnecessary time on tasks that could be easily automated. Keep in mind that automating specific business-related tasks can significantly free up time. Furthermore, various digital delivery platforms can help "improve boost efficiency and improve shipping processes. It can also transform your content, increase business flexibility, and streamline workflows. As explained by Contentful, you can fasten your shipping processes using a digital delivery platform that pulls technology, processes, and people together into an effective digital pipeline.
Upgrade Employee Communication
As you transform into a digital service platform, you need to consider upgrading employee communication. Most companies are moving away from the conventional email mode of communication to modern interoffice communication. Moreover, spending so much time sorting through several emails can be draining, and a waste of valuable time. If you realize that interoffice communication isn't convenient, you can try other cloud-based communication methods such as slack or campfire. These communication tools can help you create private discussions and group threads from an accessible portal. What's more, they allow you to create custom alerts, add comments, archive conversations, and make direct calls.
Find New Software and Apps
The ever-advancing technology has increased the reliance on software and apps. Modernized businesses use these tools as part of their routine operations, as a great way to free up time, reduce errors, and streamline processes. For example, recognized as one of the best productivity apps, Edison Mail manages all your inbox subscriptions in one place, allowing you and your employees to use your time efficiently and not feel overwhelmed by email overload. The app is free to use and includes spam blocking for outlook, Gmail, and other accounts.
Software and apps emerge daily, so staying current is necessary. Spending time learning new applications can improve your business and give you a competitive advantage.
Leverage Real-time Marketing
When you're conducting market research, you need timely data and insights to help solve immediate business hiccups. However, traditional market research will not allow you to accomplish this purpose. This is because the process takes a while, and when data finally arrives, it is already out of date, making the decision-making process inefficient. For that matter, digital delivery platforms offer a viable solution by ensuring your market research is done in real-time. Real-time marketing technologies such as Google Adwords, social media, and apps can help you embrace customers with better results.
Common social media platforms like Facebook and Twitter are great ways organizations can collect extensive real-time insights with minimal effort and time. Furthermore, social media can inform you who your customers are, what they like, how they interact with your brand, and when they use a particular social network.
Use Custom APIs
APIs are powerful tools that allow you to create custom applications to help solve customer issues. Even without a viable tool, you can add functionality without much struggle. The good part is that APIs can be added to any area within your organization to improve various aspects such as e-commerce, marketing, invoicing, project management, sales, and payments. With these fantastic tools, you can easily integrate digital forms with billing information, create event registration, and trigger alerts on your phone when the email is received or sent.
Convert to SaaS Application
Find on-premises apps that you can change to a SaaS cloud-based application. Accomplishing this process can benefit your company in many ways. It can enhance flexible payment transactions by making your budget predictable and easy to manage. This can also allow for automatic software updates, which reduce the need for in-house maintenance. The SaaS models minimize hardware and software expenses and allow for easy accessibility from anywhere, meaning your team can access the application from the convenience of their location as long as they are connected to the internet.
Business modernization is critical to any business's success. However, before you plunge into modernizing your operations, you must first determine your business needs and work towards addressing them. Follow the tips mentioned above to ensure you get the best out of your modernization process.
Follow TodayTechnology for more articles.