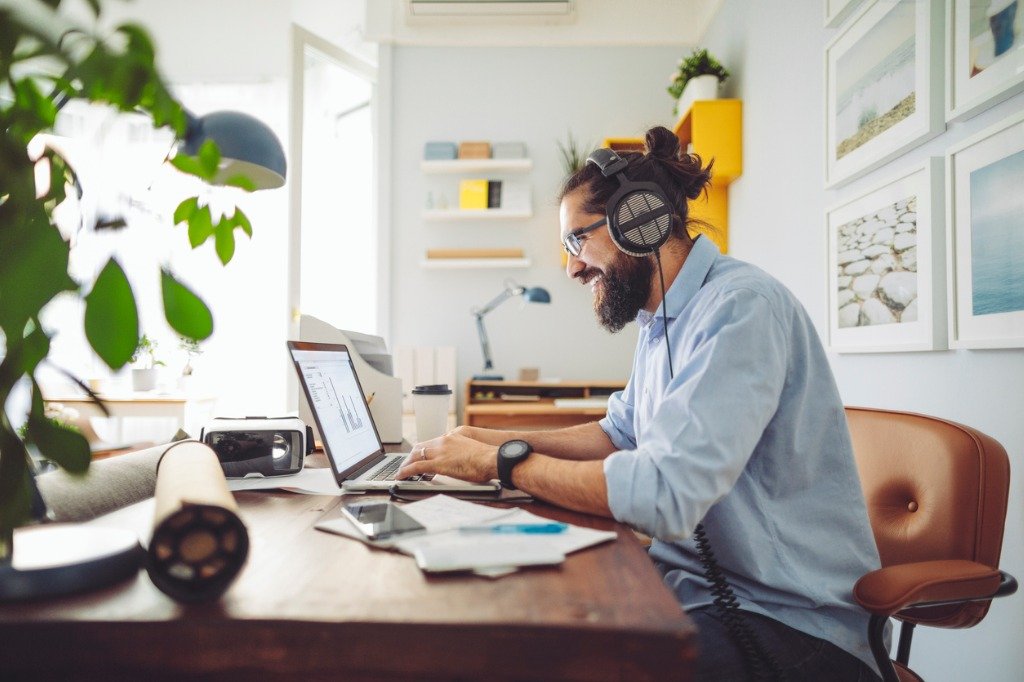 Every business strives for growth, but you might not realize how much your reliance on IT will grow alongside it – the vast majority of businesses nowadays couldn't get through their day-to-day operations without their IT infrastructure. 
Unfortunately, this means that you risk your IT costs rising astronomically – therefore, many small businesses are looking for an IT solution that won't bankrupt them. MSPs can be a fantastic solution for many businesses, so we're here to tell you what they are, how they work, and how they can help you achieve your business ambitions. 
Explaining MSPs 
An MSP (or Managed Service Provider) functions kind of like a pre-made IT team who work outside of your office building and aren't on your payroll – while they might not be as ever-present as an in-house team they still provide support for a business's basic IT requirements. 
In fact, an MSP is typically much simpler than running a full in-house team, even in terms of getting them set up – you could probably have one working with you in a week's time if you started your search right now! By providing IT professionals who have a wide range of experience and qualifications who work for many different businesses, MSPs are able to quickly add you into their roster of companies. 
By paying a monthly fee, you have access to the maintenance and support packages that an MSP provides, and surprisingly given the expertise of the staff, this price isn't too high. Because they aren't working for you solely, the MSP is able to charge a higher number of companies less, spreading their huge staffing costs across the many businesses they work with – this can make a world of difference for small businesses like your own. 
You'll also find MSP's are willing to work with as much or as little IT provision as you have in-house currently. So, if you're just starting out – you might want an MSP to take on all your IT networking requirements. Of course, there's a chance that you already have some IT staff in place – so a good MSP will help you spread your IT workload – and you can even decide whether to keep certain projects in house – or have your MSP work on them.
Lowering Costs 
If you've ever been directly involved in budgeting for your business, you'll have an awareness of just how quickly costs can pile up just from day-to-day operations. When you factor in the cost of recruitment drives, you'll see them shoot up even faster! 
Even before you consider the cost of wages, the process of hiring a new IT professional can cost your business a few thousand in lost resources, staffing, and more – obviously, if you're looking to hire an entire team, you're multiplying these costs before anyone is on the payroll or beginning training. 
Therefore, there's definitely an instant benefit to working with an MSP: these irritating extra fees are non-existent, and the work involved in combing through applicants and selecting the best team members has already been done by the provider. 
You might be thinking that this sounds good in the short term, but that it doesn't have all that much to do with business growth – just consider what you can do with an extra £8000 you've saved from using an MSP instead of going through the hiring process! Marketing, product development, sales recruitment – there's plenty of other areas you can invest money into that will help drive growth forward. 
Driving Your Business Forward Through IT 
So, we've established that money saved from working with an MSP is money that you can put back into driving growth in other areas of your business, but using a provider also gives you the opportunity to create business growth through IT. Though you may think of an MSP as a service that keeps your IT functioning that provides little else, if you comb through the thousands of available options and choose the right provider for your business, they can be so much more. 
MSPs witness and assist with the growth of other businesses on a regular basis, and will also have up-to-date knowledge of the latest technological innovations that other companies are using with great results. From providing an SD WAN system for your business network to employing MPLS to improve the performance of your cloud-based applications, a provider can revolutionize your IT operations. 
You might not know some of the terms we just threw out, but your provider certainly will, and this expert knowledge will be an invaluable tool if you plan to keep your business on the cutting edge – especially if you typically struggle to keep up. 
Although this kind of consultancy service might not be a part of a standard package that they offer, a small additional fee for their wealth of knowledge and experience in driving business growth through IT is likely to pay off exponentially in the long run.
Growing Alongside Your Provider 
There are many ways to grow your business, but the majority of methods come down to two important commodities: money, and knowledge. By bringing on an MSP, not only will you be saving money to invest elsewhere, but you'll also gain access to all of the knowledge that they use to support a wide range of other companies. 
But growth is only possible if you choose the right provider for your business, and it's not as straightforward as choosing the first Google result that comes up – good SEO isn't the same as a good service, and paying for advertisements isn't an indicator of quality. 
When speaking to potential MSPs, you should enquire as to whether they've ever worked with companies similar to yours in industry or size. You'll also want to ask about any plans for growth they have in the future; you'll want to make sure that they can keep up with the dizzying heights you want to reach! 
If you want to experience all the benefits an MSP has to offer, you need to ensure that they understand your business and the direction that your business is taking – if they can do that, then together, you could be unstoppable. 
If you like the article then check Today Technology for more informative articles.