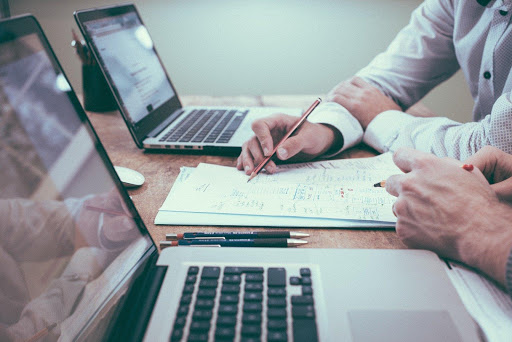 Almost 90% of people who visit a business are influenced by their reviews. This means they are very important to a business. Without real reviews for your business, you might miss opportunities to stand out from the crowd. Instead, consumers will look to your competitors for all of the services and products they need. According to the experts at Podium, "The best way to generate more valuable reviews is to make it easier for your customers to leave them"
There are many benefits of consistently gaining Google reviews for your business. To boost sales, consider using a service like Podium to create google review link.
Why Create Google Review Links:
1. Improve SEO
Search engine optimization is a strategy that's used to improve the visibility of your website in Google and other major search engines. When you have a high ranking on Google, consumers will view your business as a credible resource. It will also help you get listed in search engines above your competition and increase your click-through rate. One of the main benefits of Google reviews is they can increase your local search rankings. This is because it helps consumers find you more easily.
2. Increase Brand Awareness
When you increase your SEO, you will also increase the exposure your business has online. Having a strong brand name helps retain customers and build a loyal following. They are more likely to buy from your business when they need the products and services you're offering before others. Google reviews can help you reach out to more customers and improve your popularity.
3. Gain Insight Into Customer Trends
Feedback from customers can help you improve your business. They can also help you create a better customer experience. You can see which products and services your customers prefer and which ones they don't like. This information can help improve your online reputation and attract new customers. Review every negative experience you have and look at it as a chance to make improvements.
4. Increase Transparency With Customers
Responding to your Google reviews is a good idea to ensure that consumers are comfortable with how your company operates. By responding to negative and positive reviews, you'll be transparent about the people who use your products. This will show them that you're trying to be open and honest. Businesses can offer their consumers peace of mind by staying transparent.
5. Build Trust
People trust online reviews more than they do their personal friends. According to Google, the ability to build trust is one of a company's key advantages. By being transparent with your customers, you're helping them feel confident about the brand. Treat them with respect online, and if they leave negative reviews, you should respond to them and try to remedy the problem.
6. Get More Traffic To Your Site
Having Google reviews on your site will help boost your website's search engine visibility and increase your click-through rates. It will also encourage people to explore more about your website. When visitors like what they see on your site, they are more likely to buy something.
7. Increase Conversion Rates
Reading reviews helps consumers feel more confident about making a purchase. It's also a great way to build trust. People prefer to make purchases from businesses they trust. Once it's built, you'll be seen as a top-rated business, which will convince potential customers to buy from you. In turn, your company's ROI will increase.
Getting more Google reviews will help your SEO efforts. Your business will be more successful, and you will find it easier to stay ahead of your competition.
Follow TodayTechnology for more!