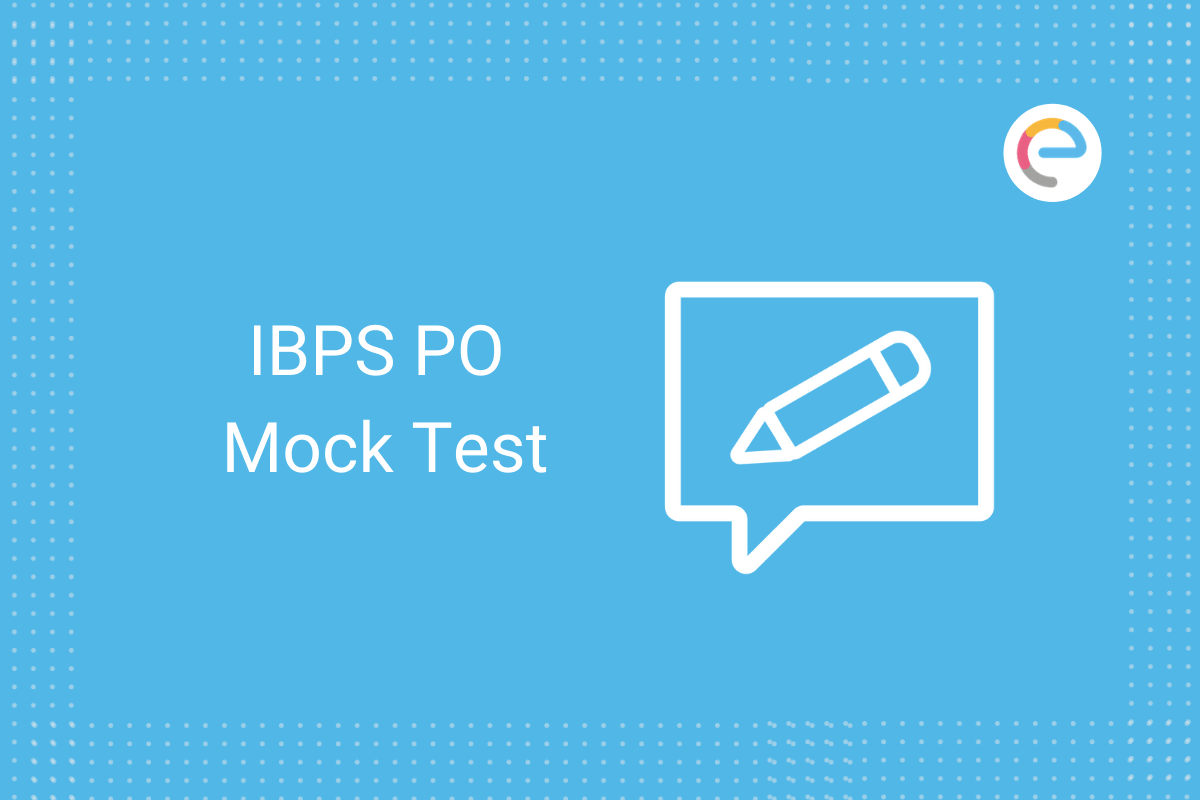 IBPS Bank PO job is one of the most sought-after jobs of the banking sector in the market. Lakhs of students appear for this exam hoping to clear the exam and secure this respectable job. This prestigious job will not only provide financial security to people who clear the job but would allow them to work in reputed organizations and get involved in the banking sector. The life of an IBPS PO officer has many responsibilities that have to be fulfilled. It is important for every candidate applying for and appearing for this exam to make sure that they know the kind of roles and responsibilities that they will get if they get selected. This will help these candidates make informed decisions about their career choices. You can click here to get detailed information about the IBPS PO exam. 
The IBPS PO exam is conducted by the Institute of Banking Personnel Selection to recruit Probationary Officers (PO) for various financial and banking institutions. The post that candidates are offered after their selection is that of Probationary Officers as they are trained for the first 2 years and are considered on probation. The career growth expected after the end of the 2 years of probation is tremendous. This is one of the best ways to enter the banking sector and secure a good job. 
Roles and Responsibilities of an IBPS Probationary Officer 
The first and foremost role of an IBPS Probationary Officer is to have sufficient knowledge about the sector they are working in. Working knowledge of fields like accounting, finance, billing, investment, marketing, etc. is of tremendous help to probationary officers. They should also be aware of the various aspects of routine office work such as account preparation, posting, scrolling, etc. 
Probationary officers are also expected to work as public relations officers and handle the client-facing roles in the bank they work at. They are required to handle and resolve any complaints or queries of customers regularly. They are required to have a very keen eye for detail and look for any discrepancies in client accounts, the cash flow, etc. 
Some of the most common day-to-day responsibilities of an IBPS PO are:
Issuance of ATM cards

Issuance of Checkbooks

Issuance of Demand Drafts

Managerial Tasks such as making decisions for the benefit of the bank branch, etc. 

Clerical Work such as managing cash balance 
At the end of the two years of the probationary training, Probationary Officers are, in most cases, promoted to the post of Assistant Bank or Branch Manager. With the title change, the work responsibilities also differ and increase. There would be additional responsibilities such as managing cash balance, daily customer transactions, etc. 
Perks of Becoming an IBPS PO
Along with the job security of working in some of the top banks of the country, there are multiple other benefits of this job as well. One of them is a good starting salary. The gross salary that IBPS PO earns is approximately INR 5,57,000 which includes the HRA part of the salary. This turns out to be INR 40,000 in-hand salary per month. 
The various components of the salary of an IBPS PO include – 
Basic Pay –

Basic pay is the pay scale at which you are paid your salary. The overall gross salary is higher due to various other allowances and perks. For IBPS Probationary Officer, the basic pay is INR 23,700 per month. 

House Rent Allowance (HRA) – House Rent Allowance is an important part of the overall salary of an IBPS PO. In general, the amount differs from bank to bank, but candidates can expect this amount to be 6-15% of the basic salary. This allowance is dependent upon the location of the bank branch. For metro cities, this amount will be higher when compared to other cities. This is because the cost of living and renting a house in major cities is also higher. 
Dearness Allowance (DA) –

Dearness Allowance is another component of the total salary. It is calculated as a percentage of the total basic salary. Bank PO can expect to get somewhere around INR 10,000 as Dearness Allowance. 

Medical Reimbursement –

IBPS PO also gets multiple benefits for health-related problems. Probationary officers get leave fares for illnesses. Room allowance for hospitalization is also given to PO employees. 

Travel Expenses –

PO candidates can be expected to relocate to other cities within 2 years of probation. In such cases, the probationary officer can expect to get approximately INR 1500 per day along with the travel expenditure for relocation. 

Other Allowances –

There are various other allowances and perks that Bank POs get in addition to the ones mentioned above. These perks differ bank to bank and can include, newspaper allowance, petrol or diesel allowance, furniture allowance, cheaper loans, insurance policies, etc. 
During the probation period, probationary periods are required to learn the various aspects of the functioning of a bank. There are various pros of working in PSU banks – 
 A public sector job that comes with job security.

A decent starting salary

The tremendous scope of growth

Service-related job
Final Words
The training period of the job can be difficult with long hours and a fair amount of stress to learn as much as possible. The working hours and the work pressure also depend upon the branch and bank you are working with. Head offices or regional offices have a higher amount of work and are more supervised and therefore, could have more work pressure. Since this is a client-facing role, you will be required to present during the time the banks are open to the public. The general working hours of IBPS PO in most cases are 10 AM to 5 PM. The exact work hours depend on the amount of work. It also depends upon the time of the year. The work hours at any bank would increase at the end of the financial year and at some other times as well. 
All candidates will get ample opportunities for growth in their careers. The work culture of banks is strong and therefore, there is a good opportunity to learn. The life of IBPS PO is similar to other bank probationary officers.  It would be enjoyable for you if your interest lies in the banking sector.  
Follow TodayTechnology for more!