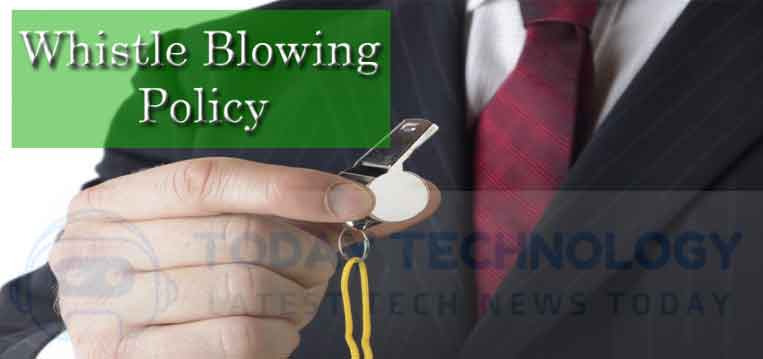 Having a whistleblower system in place is now a crucial factor for most companies all over Europe. The importance of having such a secure platform can not be understated. Not only will it benefit the leaders of the company, but it will provide the employees with a sense of security that is much needed. At the end of the day, it is a platform that will be essential regardless of your position. There are many reasons why whistleblower systems are so vital for the safety and comfort of employees at a company.
By Having A Whistleblower Platform You Are Following The Law
This is, of course, the biggest reason why a company needs this type of system. Having a whistleblower system is a requirement for most companies across Europe. There is some variety when it comes to the different countries and their laws, so it is important to stay updated and know that you are doing things the right way. By using the leading whistleblower system you can assure your employees that everything is being done correctly and that the business is going in the right direction.
Protecting The Whistleblower From Any Type Of Harassment
If you look back in time, just a few years, there was never really a safe platform for employees to file a report of wrongdoings. Either meet the head of the department in person or filing a written form, all while the whistleblower knows their identity is not protected. Normal worries for a potential whistleblower are the fear of consequences, even though the person is doing the right thing. In the new age of running a business, changes have luckily been made to secure everyone.  When a whistleblower system is in place, all of this can be done without giving up private information. Thus securing the identity of the whistleblower.
A Platform For A Successful Business Future!
Nobody wants to be a part of a business that is stuck in the past. When using a whistleblower system you are also showing that the company can be trusted. Employees will know they have a safe space where they can file a report if needed. A high-quality whistleblower platform will make sure this is done completely anonymously. Therefore avoiding all the fear that unfortunately could come from speaking up and doing the right thing. This will lead to a healthier and more successful work environment, regardless of what position you have in the company.
Transparency And Trustworthiness
Any leader of a company will tell you that it pays off being transparent with your employees. This will lead to trust and bonding as you work together. As previously mentioned, the laws may vary in different countries. This is why it is important to keep up and know what is happening in the world. Making sure your employees know they are protected should be priority number one. If a business follows that as a rule, success is bound to happen. A company is reflected by the rules and protection it gives its employees. Installing a whistleblower system is a great way to show employees that they work for a trustworthy company.
Follow Todaytechnology for more Technology News and Trends.