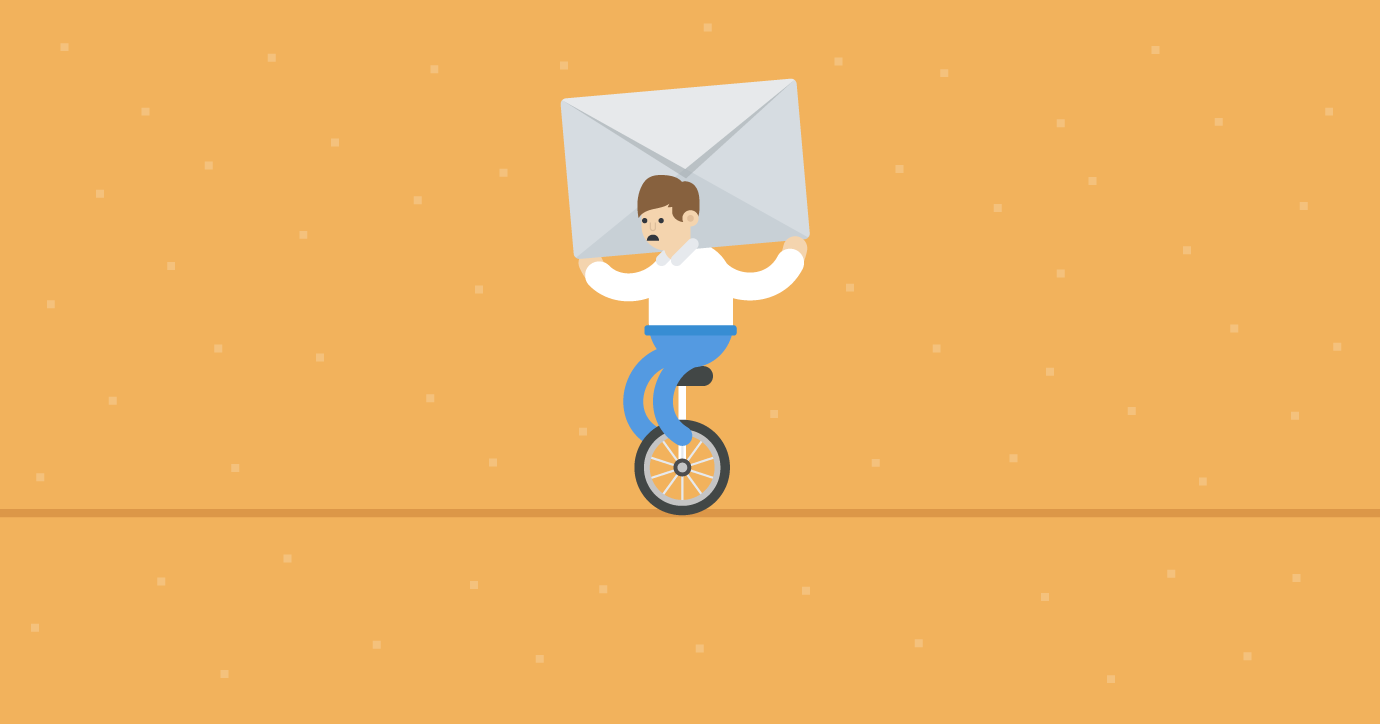 With a wide range of channels of marketing, email remains one of the most effective. But every organization has to invest in a strong email marketing strategy and utilize the best practices to engage their consumers or subscribers most efficiently. Digital marketing has changed a lot in recent years, and due course, inevitable email mistakes may reduce your campaigns' effectiveness and decrease your conversions.
It is not simple to plan and implement a strategy, and no tool is guaranteed to boost engagement and spread your brand awareness. It is essential to understand and deal with marketing challenges as every problem comes with a solution. We have got it all covered for you to prevent future mistakes and tackle the common pitfalls and challenges more easily.
1. Unclear Goals Can Stop a Campaign
Before you plan a campaign, be sure that you plan your goals for what purpose you are going for email marketing or hiring an email marketing expert. Because without a clear direction, your plans may get outreach, and you may be unable to reach what you want to achieve. The lack of focus is one of the most common challenges in email marketing. Companies need to decide on their specific objectives and tailor the content according to those purposes. Personalization helps your customers reach for your products or services, thus boosting your conversions.
2. High Bounce Rates
One of the biggest challenges in email marketing is to deal with high bounce rates. This problem is due to email addresses don't remain valid for many reasons and can abandon the old one for a new one. In this situation, a large number of your emails get delivered to unverified addresses. The problem results in high bounce rates preventing you from connecting with your old customers or tagging you as a spammer.
Most of your emails may end up in the junk folder leading you to a more significant challenge to reach out to your legitimate customers. Install an email list verification tool to avoid such mishaps as it will efficiently remove invalid addresses from your list and help you prevent a high bounce rate.
3. Mobile Optimization
One of the critical email marketing challenges is to ensure the email content is mobile-friendly. Firstly, keep in mind to keep your email content easily scannable on mobile devices by keeping paragraphs short and breaking up your text with images. Your consumers must be able to view the email without having to zoom in and zoom out. Keep your subject lines with essential words to maintain strong open rates or help an email template developer optimize the mobile process.
4. Failure to Monitor Data
Without monitoring your email campaigns' effectiveness, you won't be able to make adjustments where you need to. It would help if you were vigilant while optimizing your email strategy, as these metrics play an important role in email marketing. By analyzing metrics and performing A/B testing, you can develop a robust strategy to address existing campaigns' problems.
It is crucial to obtain the correct data to engage and make profits from the users, so always build your lists organically as per your business needs. Then you will be able to leverage this channel to its fullest potential.
5. High unsubscribe rates and spam complaints
An open rate in email marketing shows the number of people previewing your mail by your subject lines. The available quality leads to high unsubscribe rates that involve challenges that can be easily improved by personalizing your emails according to your subscriber's likes, needs, and preferences and adding a catchy subject line to gather their attention in the first instance.
The combination will improve the effectiveness of your emails and decrease the unsubscribe rates. You can even go with the option of a double opt-in method of getting permission to know that the customer is genuinely interested in hearing from you. Thus, you can limit your spam complaints and understand the frequency at which the subscriber prefers to receive the emails.
6. Difficulty in attracting and retaining subscribers
Lastly, the biggest challenge of email marketing is to retain and add new subscribers. With such a competitive platform, you need to change your approach of just adding subscribers and instead focusing on joining loyal subscribers to your kitty. Send different emails to different people and make the subscribers feel how important they are to you.
Do not spam the subscribers or have a high-converting sign-up form to send personalized emails. To retain your old consumers, try to add some advantages from time to time or give freebies, thus keeping your subscribers hooked to your brand.
Author Bio
Chris is the Director of InboxArmy an Innovative email marketing company that specializes in providing email marketing services from production to deployment. He has worked directly with Fortune 500 companies, retail giants, non-profits, SMBs, and government bodies in all facets of their email marketing services and email campaign management programs for almost 2 decades. Chris's success track record covers building email programs at competitive email marketing pricing and using data-driven strategies to turn around underperforming accounts
Do Check Out Today Technology For Email Related Content.