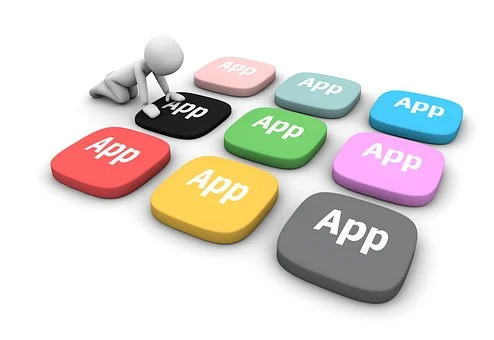 Whether you are considering investing in property management software to manage your workload more efficiently, or you have a team of employees that you would like to empower with the tools to ensure a smooth operation, picking the right property management software can be a daunting task.
Which Property Management Software is Best For Your Needs?
Each market has unique needs when it comes to choosing a property management platform, and today's technology offers tailored options for all of them. There is a multitude of programs that offer specific solutions that are customized to promote success in your specific property management needs. Let's take a look!
Commercial Property Management
Property managers trying to stay on top of commercial properties need software that allows them to gather complex data from a myriad of sources, to improve analyses and track their portfolio performance. This software will also offer tools to strengthen systems that will decrease wait times on property maintenance, which is always a plus.
Retail. Software for retail management is designed to bolster strategic planning and performance analysis. This type of service will likely focus on acquisition and development, as well as management of retail properties.
Investment Management
Firms need tools that can help them reduce errors in their reporting and maintain the accuracy of their important financial documents. In a fast-paced industry that changes quickly, instant access to up-to-date and accurate information is imperative to determining risk factors and optimization of stakeholder returns.
Affordable Housing Management
Affordable housing managers have specific needs that vary from other property management fields. Their focus is to take care of their tenants, but they also operate under strict, detailed regulations. To effectively care for their tenants, they need resources that ensure compliance with specific requirements, proper resident screening, voucher management, and automation of other complicated processes.
HOA Management
Even many HOAs are utilizing property management software. Programs that offer intuitive dashboards that provide complex reporting help them make data-driven decisions that satisfy residents while protecting profit margins.
Residential Property Management
Residential property managers often face challenges juggling lease management, property maintenance, accounting processes, and tenant communication. Property management software can streamline processes and alleviate some pressure.
RegaNo matter how property management software is used, it helps numerous managers, owners, and employees keep up with the steady change of the industry, regardless of how quickly those changes may come.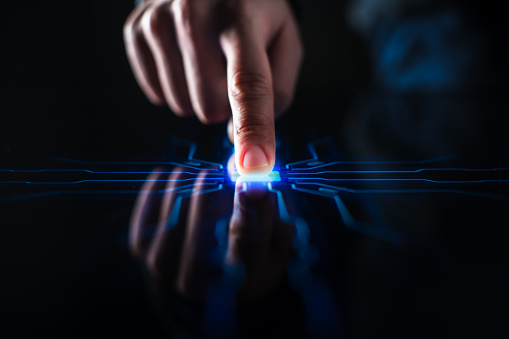 The Benefits of Property Management Software
Property management software tools vary but the basic functions will generally fall into the following categories:
Marketing
Lease Management
Accounting & Reporting
Portfolio Performance
Tenant Retention
Communication
Marketing. Residential and Commercial real estate owners can use specific software solutions to market their properties to potential residents and tenants in a snap. Property management software can streamline listing available units and scheduling showings
Lease management. Property managers can benefit from automating the leasing process. From gathering the necessary data in a central location to background and credit checks, property managers are benefiting from the many options available to automate data flow management. Automating lease renewal online with electronic signatures can save a lot of time and paperwork for you and your tenants.
Accounting & reporting. Online payment options for rent and utility payments are among the resources that can be included in standard programs.
Portfolio performance. Managers can make factual, data-driven decisions. Technology makes it easier to track individual property performance and optimize your investments. Once you have successful systems implemented, growing your portfolio could be done without undue administrative effort.
Tenant & resident retention. Property management software can be used to track maintenance and service calls across multiple properties, in one place. Instant access to maintenance requests and other concerns helps you to address and resolve requests at a more efficient rate. Resolving issues promptly increases the overall satisfaction and retention of high-value tenants.
-Increased engagement helps maintain a high occupancy rate for both commercial and residential properties.
Communication. Technology makes it easier than ever to maintain regular communication with your tenants. Property management software can automate monthly newsletters, property maintenance communication, distribution of required notices, etc.
-Consider providing opt-out options and filters for generic electronic correspondence. It is a simple way to deliver pertinent information without overwhelming your renters. The goal is to provide information and services that add to the value of their experience, not the size of their spam folder.
Where do I Start to Find the Best Property Management Software?
Identify Your Business Needs
You must choose a property management software that is the right fit for your needs. What are your weak areas and how are you hoping the software will improve performance?
For example, if your team is bogged down with administrative tasks, you might opt for a system with automated workflows to increase efficiency.
Reach Out to Your Network
As a starting point, ask other property managers what software they use and recommend. Everyone's business needs are different. What works for them may not work for you, but it is a good place to start to narrow down your choices.
Asking key questions can help you make an educated choice about your next steps.
What property management software do you use?
What do you like about it?
Has the software had a positive impact on your business?
How complicated was the migration and onboarding process?
What are the available support options?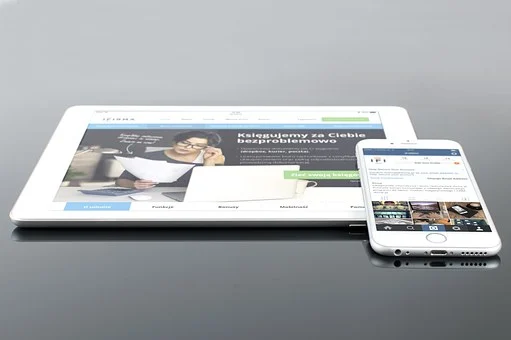 Research a Few Companies & Platforms
Knowing the right questions to start with can save a lot of time. Here are some key points to discuss with a company you are considering. These are based on what most residential property managers find most beneficial to their business.
Is the software cloud or server-based?
Opting for a cloud-based solution offers many benefits. Increased flexibility, reduced costs, greater security, and simple backup and recovery are just a few of the perks.
Do you need special equipment to run the program?
If the program you are adopting requires special equipment, that could result in additional upfront costs or maintenance fees. It is best to ask upfront.
How many users are supported?
You may only have a few users to start with but managing tasks more efficiently could create a fresh path to growth opportunity. Try to pick a platform that will leave your user options open when growing your business.
Do they offer mobile apps for iOS and Android devices?
Websites & mobile apps are great avenues for distributing standardized information. The easy access will benefit you and your tenants. In a technology-driven world, your tenants will appreciate the effort you put into running your properties efficiently, using tools that add convenience to their lives.
What kind of training and customer service do they provide?
Do they have an online training base with videos and step-by-step articles? Do they have free live and on-demand training? If you can't find the answer, how readily available are they for support callback or log a support ticket?
Do they offer a free trial?
This may be the most important question. Free trials allow you to have access to their training information. It allows you to see if their platform is user-friendly before making a commitment. Some offer a trial run of data migration, which is often the most labor-intensive part of switching to management software.
While it is important to utilize technological updates to stay competitive in today's market, be sure not to rely on automation in place of personal service.
When comparing rental properties, prospective renters expect efficient and effective property management as part of their basic requirements. When other managers can offer the same modern conveniences at a competitive price, it is the relationships you form and maintain with your tenants that will set you apart.
Final Words
Technology should enhance, not replace human interaction. Tenants want to know there is a person available to take care of any issues that may arise. If you need manpower to support your business, a property management company can help.
Follow Today Technology for more!