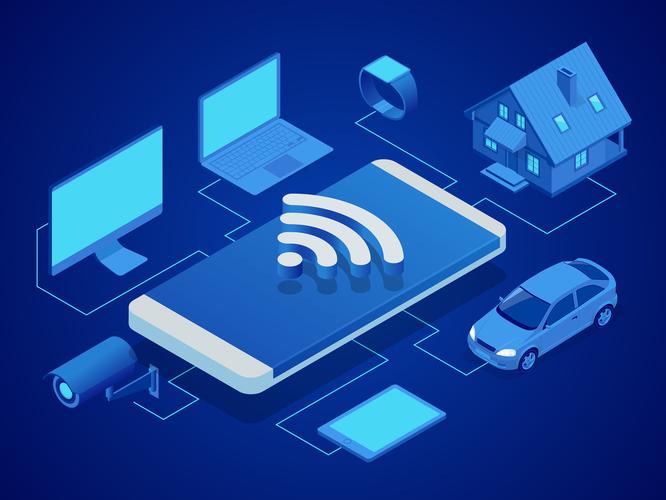 Many pieces of research reveal that small businesses are most susceptible to cyberattacks, contrary to popular perception. It is so because many small business owners ignore this threat and think that they are not the potential target to be a victim. But they are completely wrong at this point, and they need to be cautious of this. 
A few years ago, attackers used to target the most profitable and large businesses. But with the evolution of technology, the game has changed completely. As of now, most of the attacks are automated to target the most vulnerable systems regardless of the scale of their operation. 
And most vulnerable are the small businesses, as they usually ignore these threats. Now the time has come to change this attitude and become cautious of these threats to make your aspirations and endeavors successful.
What Are Cyber Security Threats, And Why Are Small Businesses Facing Cyber Security Threats?
Cyber threats are the tactics and tricks used by malicious actors to gain unauthorized access to a computer or other information systems to steal data, cause panic or fear and restrict the users' access for financial gains, to cause disruptions and other malicious intentions.
With the help of the internet and technology, even small businesses have a global reach. Hence it makes them a no less lucrative target for financial gains and data access. Even the smallest businesses have become capable enough to deal with large sums of money and a large customer database. 
Hackers, attackers, and other malicious actors know the weak point of small businesses; they are the ones to have less stringent technological defenses, less time and resources to put into cyber security, and less awareness of threats. So it makes them an easier target for hackers than bigger organizations. 
To ward off Man-in-the-Middle attacks and other sniffing attempts, investing in the right kind of SSL certificate is highly recommended. Secure Socket Layer or SSL is a digital protocol that secures the communication between the web browser and the client-server using PKI technology. Small business owners usually neglect this security aspect and end up incurring major losses. If budget is a concern, one can easily acquire a cost-effective SSL certificate and afford the premium encryption levels as the more expensive ones!
Wondering which one to place your hard-earned money on? Try the Comodo Positive SSL certificate. It offers unlimited server licensing and up to 256-bit industry-standard SSL encryption. Easy on the pocket, it is the go-to option for many small and medium business owners.
Biggest Cyber Security Threats That Small Businesses Face
Phishing threats and attacks: 
In phishing attacks, malicious actors lure victims into clicking on a particular link that usually seems to be an authentic one, which is malicious. This link redirects the victims to some site that looks similar to the original one. When you enter your login credentials there, hackers gain access to it all and use it to access your bank accounts and other malicious intentions.
To avert these types of phishing attacks, business owners should deploy email security measures. For example, avoid clicking suspicious links and report the email or link you received.
It is software intentionally designed to cause damage to a computer system, server, and other information systems. They usually exist in unsecured websites and may come attached to spam emails. Once they are installed on your system, hackers have all the access to your sensitive data, and they can damage your system as well.
To avert malware attacks, you should use sophisticated antivirus software and never download files from unknown sources.
It is a type of software maliciously designed to encrypt a victim's data and block access to a computer system until a ransom is paid. This works most in the case of small business owners as they are the ones to pay easily to regain access to their systems and keep their business running. Because small businesses often neglect to keep a backup of their data once they become a victim. The game is totally in the attackers' hands.
In addition to this, invest in a reliable security system to safeguard your networks. Business owners should keep a regular backup of data on external storage devices or cloud storage platforms. Then, if somehow you become a victim, you don't lose anything.
A weak password is like a weak lock on your house's gate. Anyone with minimum efforts can access your data, intellectual property rights, 
accounts, etc. Always keep a password that is hard to guess and a combination of numbers, at least an upper and lowercase alphabet, symbols and should be 8 -16 characters long. 
Keep changing it at a regular interval. Use different passwords for your different accounts; if it's hard to remember them all, use corporate password manager tools. For increased security, use two–factor authentication in which you receive a security OTP on your number, and you need to verify this. Strictly tell your employees to keep the passwords safe and secret.
Business owners should have a strict policy and provisions for data security and integrity. As employees have access to critical login credentials and other data. Some employees find it hard to remember login credentials and other critical information, and they usually write it down on sticky notes and leave it there on their table. Anyone with this information can access your accounts and data. Sometimes a situation arises when someone leaks this data and information to some third party, and you end up facing a loss.
Conclusion:
In addition to the post recruitment training, tell your employees to practice good data and information management methods to maintain strict security and data integrity.
Cyber security threats have always been unfortunate since the beginning of the computer era, but a little awareness and good security measures can avert the consequences. In addition to all the security mentioned above measures, you must invest in good antivirus software and the best-suited SSL certificate for your unique cybersecurity needs!
Follow Today Technology for more!