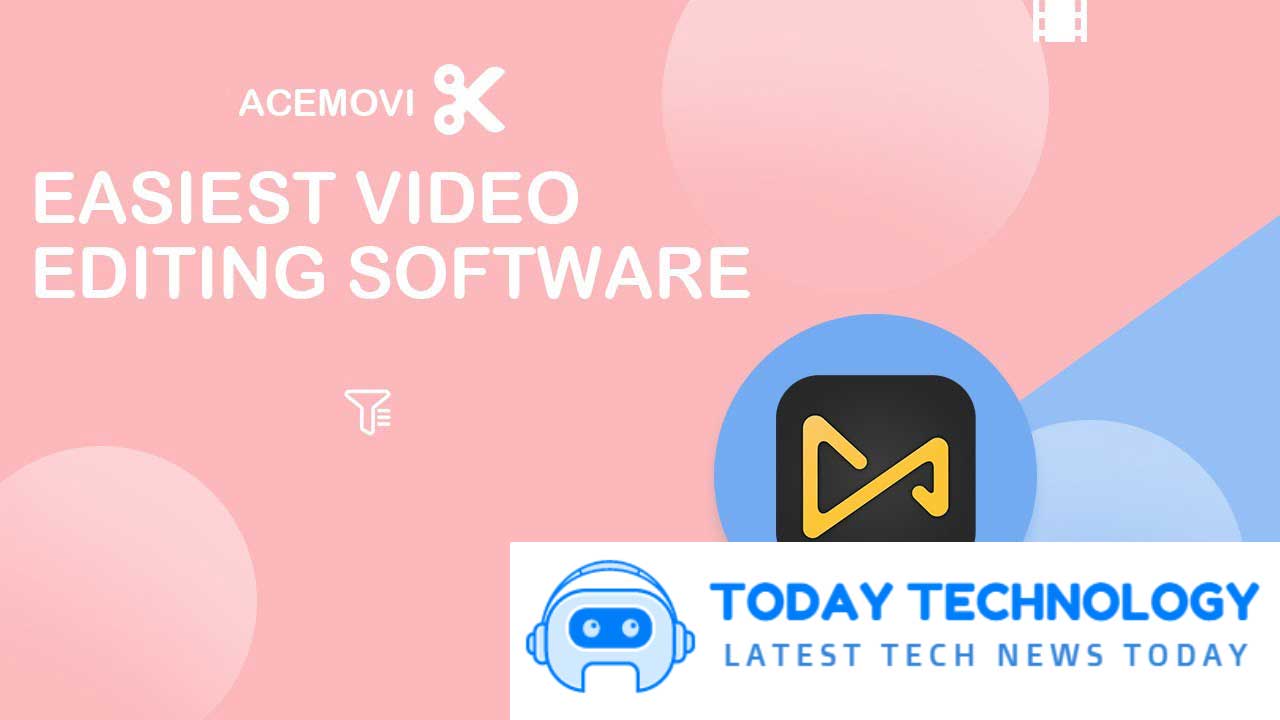 When it comes to video editing, it is always worth relying on a program that lets you do it flawlessly. Although smartphones currently offer sturdy built-in video editing, this is not enough for individuals who want to professionally edit their movies. That is why people commonly search for video editing tools and AceMovi Video Editor is one tool outstanding from its competition.
AceMovi Video Editor is a trustworthy program for editing your movies. The features of this program are easy to use and make the whole process of video editing entertaining. Unlike other programs, AceMovi Video Editor won't let you worry about anything, where you need to know about the technical elements.
It also includes an integrated library with thousands of music, video, and graphics to increase the video viewing experience. So let's start our review of AceMovi Video Editor without further ado, and find out why you should buy it.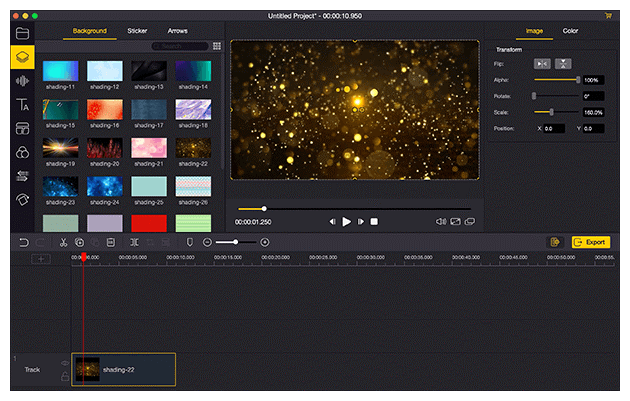 About AceMovi Video Editor
AceMovi Video Editor is one of the greatest applications for video editing and can simply edit the video. This easy-to-use software has incredible effects and resources, including templates, music, text, animations, transitions, and more. You may use it not only to edit professional videos but also to alter homemade ones.
AceMovi Video Editor Video Editor is best done by allowing you to edit your videos and record your screen at the same time. You have the opportunity to record the video on the screen and to edit it as you wish in order to obtain the desired results.
To start working on it, you will need to download the tool. The main screen consists of the preview area and the timeline section, two key features. You can find apple audio, transitions, and other editing options under the timelines area.
It should be no problem to utilize the tool because the learning curve is smooth and quick. Even if you don't know much about the technical aspects of any video editing program, it should not be problematic to use or operate it. Every control is easily accessible on AceMovi Video Editor and you can make adjustments using the handy function.
Both Mac and Windows have AceMovi accessible. All you need to do is obtain the proper version and start the video editing program.
How To Edit Videos With AceMovi?
1: Download and install AceMovi from the official website. Start AceMovi Video Editor Video Editor and start video recording.
2: Add the timeline media and drag and drop to adjust certain effects.
3: Preview and export it when you're done.
Please visit their official guides area to get more thorough guides. Alternatively, AceMovi Video Editor may be watched in action.
AceMovi Video Editor Features
This software is a combination of a screen and an editing application. Video editing may be done by recording or importing the screen into your system. The basic user interface is similar to other video publishers with a timeline near the bottom and a preview window at the top. You may move the clips with a preview on the window in the timeline. The timeline might include the application of audio tracks, transitions, and other effects.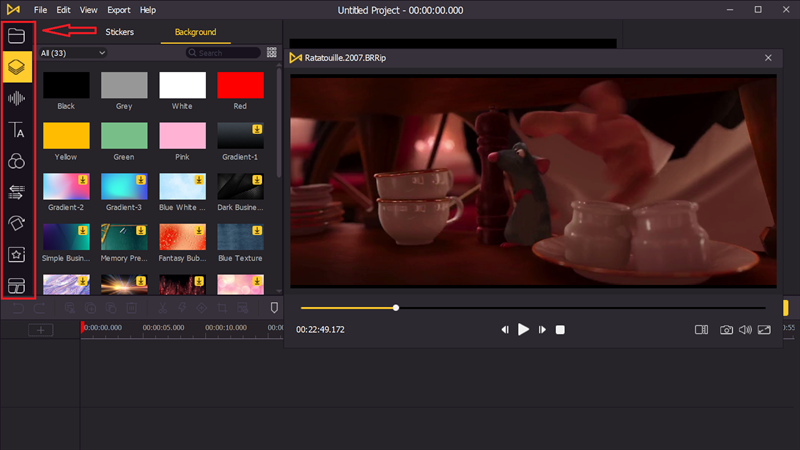 1: Easy to Use
The program is straightforward to use and is a cakewalk even for beginners. The main functionalities are simple and can only be controlled with a mouse and keyboard. No doubt the keyboard shortcuts are useful for improved productivity. However, if shortcuts are not your style, you may easily utilize a programmable controller on the market that can be programmed according to your needs.
2: AceMovi Editing Functionality
After you have loaded AceMovi software on your system, you may either import or screen your editing trip. To import a video, click the "Import" button at the top of the menu bar. If you choose to capture the screen, the grabbed video appears in the Media Library on the left. All the projects you are working on will be stored for subsequent revision in this library. You don't have to forget to save them!
3: Basic Toolbar Functions
The toolbar offers the most basic features such as splitting, cropping, and zooming. You may use the tool to trim the start or the finish of your movie or attach timestamps using the toolbar feature. In addition, the Edit window features may be accessed by selecting the Settings icon. This editing feature allows more complex operations like video position change, color balancing, loudness increase or drop, more blues or reds, image softness, and more.
4: Advanced Editing
Real software output happens when you start exploring the other possible icons. For example, you may find various sound effects that can be utilized in your project when you click on the "Audio" icon. You may add text overlays by using the text symbol, you can also use the 'Effect' icon with hundreds of effects such as stickers, pictures, files, etc. Many effects can simply be downloaded from the library for the project. The "Filter" icon is another feather in the cap that enables you to fit the requirements of many major social networking applications.
Transition and animation are other elements that would complete your video editing job. With the transition function, the shift from one clip to another is smooth. Different transition effects are available for use. Encourage the whole video utilizing the animation function that gives any video additional vitality.
What are the Benefits of AceMovi Video Editor?
AceMovi Video Editor AceMovi is a versatile video editor that supports the majority of the fundamental video editing functions as well as some of the more complex ones. Listed below are some of its more notable characteristics.
Resources that were pre-installed
Searching for appropriate materials for your video could be a time-consuming and difficult task. While using AceMovi Video Editor AceMovi, you can easily locate static and animated stickers, as well as backdrops, thanks to the built-in stock elements collection that comes with the software. You can add them immediately to the timeline and begin editing right away if you want.
Audio Library is a place where you can listen to music
Videos that are not accompanied by sound are difficult to define as excellent. Apparently, the sound is important in video production because it can compensate for what the pictures are unable to do. AceMovi's audio library contains a large collection of background music and sound effects. You can use these to enhance your video productions. The audio editor allows you to adjust the level, apply fade in/out effects, and remove background noise from your recording. With equalization, you can also change the frequencies that are heard.
Text Editing Software
Including text in your video is a terrific method to describe what is happening in the video. With a plethora of text presets available in AceMovi, you'll be able to incorporate a variety of various kinds of static and dynamic text into your film.
Filters
Do you want to change the appearance of your video? Then experiment with applying a filter on it. When it comes to switching between different settings and moods, the filter is one of the most straightforward functions to use. AceMovi has a large variety of filters and some overlays that may be used to enhance the appearance of your films.
Transitions that are cool
In video editing, transitions are one of the most critical elements to consider. Whether the shift is in the plot, the environment, or the character, you can employ a transition to make the changeover appear more seamless. This video editor includes most of the fundamental transitions, such as fade, slide, swipe, push, merge, split, whisk, and zoom. Other transitions include merge, split, whisk, and zoom. Each transition can be customized by changing the mode and adjusting the duration choices.
Split-Screen
You'd want to start working on a duet video or exhibit the most memorable moments from family gatherings. With the split-screen feature, you can fit two or more displays into a single frame, depending on the preset you choose to work with. AceMovi allows you to divide a single screen into up to six separate screens, each with its own set of control choices.
System Requirements for Windows and Mac Systems
Windows:
Operating System: Windows XP, Vista, 7, 8, 8.1, 10 (32-bit & 64-bit)
Processor: 1G Hz processor, or above
RAM: 512MB or higher of RAM
Monitor: Monitor with 1024×768 pixels or higher resolution
Mac:
Operating System: Mac OS X 10.8, 10.9, 10.10, 10.11, 10.12 Sierra, 10.13 High Sierra, 10.14 Mojave and 10.15 Catalina
Processor: 1G Hz processor, or above
RAM: 256M or higher of RAM
Monitor: Monitor with 1024×768 pixels or higher resolution
Conclusion
The AceMovi Video Editor Video Editor is one of the greatest video editors on the market with its flexibility. It supports not just the most common, but also the lesser-known video formats. You will certainly obtain a polished, professional result with the available effects, transition, and audio and video libraries. Features are not a restriction, because you may split-screen presentation, divide two movies together, or add audio to your material.
Follow Todaytechnology for more Technology!