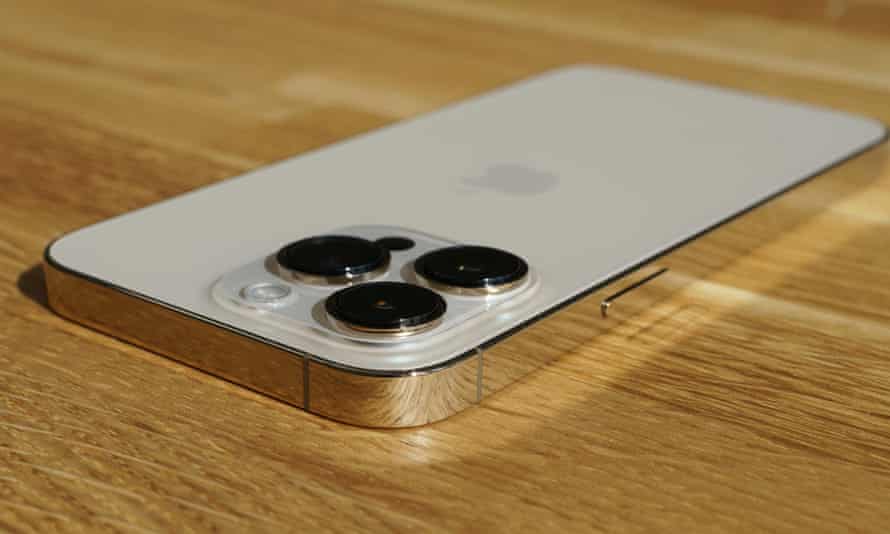 When it comes to Apple, creating a whole ecosystem of interconnected devices and services has always been the big picture. This practice has only been taken up a notch with the release of the latest iPhone 13 lineup. The iPhone 13 Pro has a high refresh rate, cinematic mode of video capture, True Tone, a bigger battery, and several different features that will entice Apple loyalists to get their hands on this device as soon as they can. However, there are several pros and cons of the iPhone 13 Pro that users should keep in mind before buying. Especially on the iPhone repair front as Apple has a lot of new introductions.
Getting Into The Internals
As is the nature of Apple, nothing comes easy or straightforward. The two screws beside the charging port are pentalobe screws specially designed by Apple and which require a specialized screwdriver to open. This is the very first step of starting the iPhone repair and already Apple is stamping their authority.
As for the internals of the iPhone 13, it is slightly different from previous versions, most notably the iPhone 12 which was released just the year before. In order to remove the display module and the logic board, some of the most replaced parts in an iPhone, you would need to unscrew 4 different screws that are also designed uniquely. Two of those are security screws, the likes of which is only found in iPhones. The iPhone 12 had a modular sim component which allowed enthusiasts to turn the single-sim iPhone into a dual-sim iPhone if they wanted. iPhone 13 however, doesn't give that freedom and has the sim tray soldered onto the logic board.
Even if you are able to get inside the iPhone 13 Pro and have removed the display and logic boards, replacing anything might not work as well as you'd expect thanks to software limitations.
iPhone 13 Pro Repair Cons
While the hardware components of different iPhone 13 Pro models are exactly the same, it's the internal software configuration of components like the camera and display that makes it difficult to get them repaired. Every component has a serial number attached to it and if the replacement is done by someone other than the Apple Store, then even if the parts are genuine, it could damage the device or break limitations.
Online repair enthusiasts have tried experimenting with two identical iPhone 13 Pro models to see if the claims were right. Most of them found that even if you replaced the screen and display module on one iPhone with that of another brand new iPhone, services like Face ID stopped working completely. Not just Face ID, the cinematic mode and portrait mode for selfie camera doesn't work properly as well. The same issues occurred when only the selfie camera was replaced and everything else was the same.
Replacing the logic board also gave rise to several issues. Apple instantly shows a message that the camera and display components couldn't be verified as genuine and hence they stopped working properly. Face ID gets disabled, selfie camera functions weirdly with cinematic mode not capturing any video, and portrait mode refuses to take any picture or show the portrait effect. The replacement also disabled auto-brightness, true tone, and battery health for the iPhone.
Factory resetting the iPhone through iTunes didn't help as well and in some cases, led to more issues like the camera viewfinder being stuck at one frame and updating randomly in between on its own.
Apple's Trust With Right-to-Repair
iPhone 13 Pro is not the first Apple device that aims at disrupting the independent mobile repair industry. Apple has been working to earn more revenue through its services and solutions and incorporating extreme measures as they did in the latest iPhone 13 Pro models is just a reflection of those efforts.
Experts are convinced that it is a completely strategic decision taken by Apple. While consumers and smartphone enthusiasts can debate about Apple's stance towards the right-to-repair of every person, there is no denying that this move will force more users to think about buying their AppleCare+ services. Charges of which could constitute more than 20% of the iPhone 13 Pro models.
What Does it Mean for You?
Apple hasn't made any official announcement of whether these repairability issues will be fixed. However, experts are hoping that a software update will address these issues. The update will give more freedom to users in choosing where they want to go get their iPhone 13 Pro repaired. Until that happens, it is advised that you thoroughly contemplate the pros and cons of the iPhone 13 Pro, not just the features but repairability as well, before getting your hands on Apple's latest offering.
Follow TodayTechnology for more!