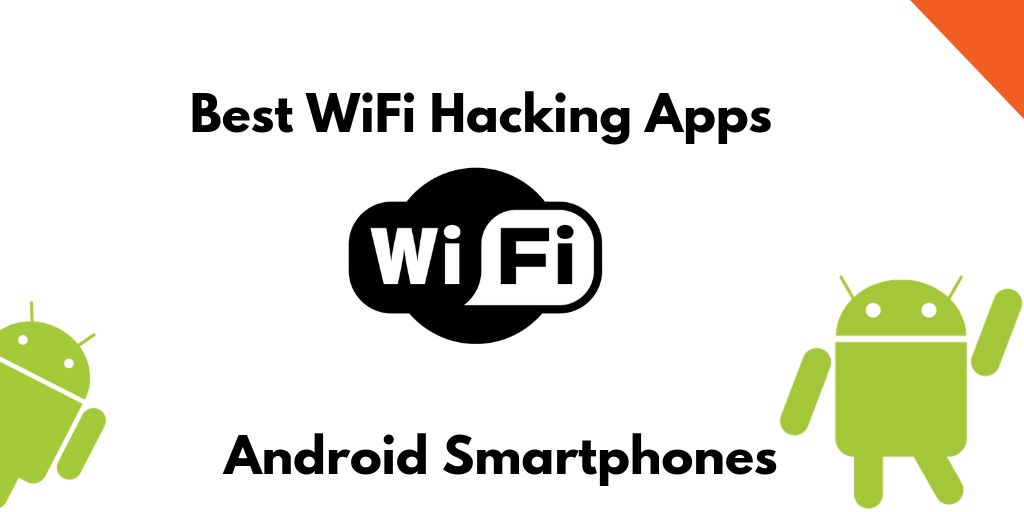 Best Wifi Hacking Apps for Android Smartphones, anyone will hack Wifi network around them. WiFi is the best way of fast speed internet and provides higher safety than a mobile network.
Hacking Wifi networks is a very important part of learning the subtleties of moral hacking and penetration testing. The Internet is currently the primary desire of our existence. With the increasing use of smartphones, most of the items are currently online. On every occasion we've to try to do something, we tend to simply use our smartphone or desktop.
This can be the explanation we will realize ourselves encircled by heaps of Wi-Fi networks everyplace. So, any manner of accessing them is terribly helpful.
Wifi Hacking becomes simple because of wifi hacker's apps. Compared to wired networks, WiFi networks create an additional security challenge as their signals are available by the general public.
Top 10 Best WiFi Hacking Apps for 2020
1. Aircrack-ng – Best WiFi Hacking App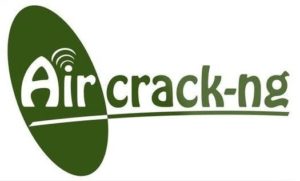 Aircrack-ng is one amongst the best WiFi Hacking Apps. This wifi hacking app assists hs you in cracking the passwords of wifi. The WiFi Hacking app adds packet sniffer, wireless network detector, WEP, and WPA/WPA2-PSK cracker and has an analysis tool for wireless LANs.
This wifi hacking app uses the simplest algorithms to recover wireless passwords by capturing packets. Once enough wifi hack password packets are gathered, it tries to recover the password. To create the attack quicker, it implements a customary FMS attack with some optimizations.
Popular wifi hackers tool Aircrack-ng is one such app for hacking wifi, that has been ported to Android by several Android developers and security enthusiasts.
Running the Aircrack-ng WiFi Hacking App on Android isn't abundant of a difficulty, however, the troublesome half has a WiFi chipset that help monitor mode.
2. WPS connect – Top WiFi Hacking App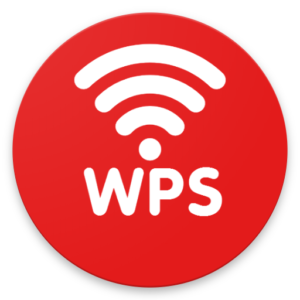 When it involves hacking WiFi, WPS connect comes in my mind as a result of the benefit it provides to the users to use this app is outstanding and best WiFi Hacking App,If you're trying to examine the protection of your WiFi network, then believe me this one may be a good selection and you may love exploitation it.
Most probably you may achieve success as this app supports most no. of routers which will increase your chance of with success breaking into a WiFi network. Using this app is as easy as it appears. simply download the app, and crack networks with vulnerabilities.
This app truly targets those networks that are simply vulnerable exploitation a number of the default PIN combos. Principally major of the routers are vulnerable and if the user may be a noob, the chance of you in obtaining success becomes very high. As I already mentioned this text is for instructional functions solely therefore don't try and hack your neighbor's WiFi otherwise you will be in bother though you'll be able to check the protection of your own WiFi exploitation these apps.
3. WiFi WPS WPA Tester – Best WiFi Hacking App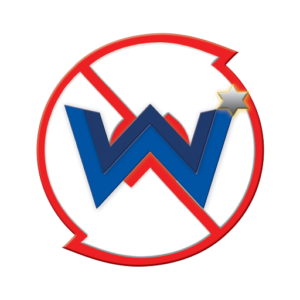 WPA WPS Tester Android wifi hacker app is one amongst the foremost common wifi hackers App, that was developed with AN intention to scan the WiFi networks for vulnerabilities.
The WiFi Hacking app developed by Saniorgl SRL and it's accessible on the Play Store. With the assistance of this app, you'll hack a secured wifi password network. This WiFi Hacking App tests the affiliation to Access Points with WPS PIN, which is calculated exploitation varied algorithms like Zhao, Blink, Asus, Arris, etc.
This wifi hacker app desires Android 4.0 and up for running. If you're using Lollipop or on top of the version on your android mobile phone; you don't even got to root your device so as to use this wifi hackers app to crack WiFi network.
4. ZAnti WiFi Hacking Apps – Top WiFi Hacking Apps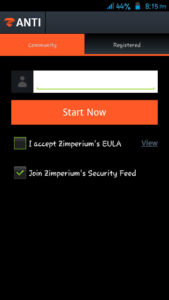 ZANTI may be a penetration testing toolkit developed by Zimperium Mobile Security for cybersecurity professionals is a wide widespread WiFi Hacking Apps that enable the protection managers to research the danger levels in an exceedingly network.
This WiFi Hacking app simply to use mobile penetration toolkit may be used for WiFi network assessment and penetration.
ZAnti is Wifi hacker app for Android, it's a full testing and hacking toolkit that support you find the quantity of vulnerability in your Wifi network.
ZAnti WiFi Hacking app also permits you to watch the access points with a known key configuration in green to start out hacking into them, and you'll be able to use ZAnti to forestall the target to access any website or server you would like.
5. WiFi Kill – Best WiFi Hacking App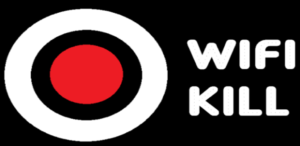 One of the best WiFi Hacking apps for moral hackers. As its name, it kills Wifi network by disabling the net affiliation of a tool. Wifi Kill includes a simple and easy-to-use interface to allow you to get obviate those that hack into your network.
Moreover, this wifi hacking ap shows you the traffic used by a tool to watch network usage and prevent a great deal of information by grabbing the traffic of websites visited by others.
Wifi Kill needs root access and works on the majority all Android versions.
6. WIBR +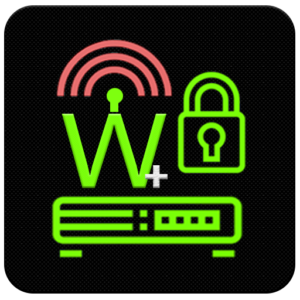 WIBR+ is the best WiFi Hacking apps created for testing the integrity and security of Wi-Fi networks.
This WiFi Hacking app uses Brute force and Dictionary-based methods for serving to you and responsive queries like "How to Hack WIFI networks". You'll additionally use custom dictionary methods to attack and notice WIFI passwords.
Depending upon your priority and therefore the variety of network, you'll opt for completely different choices equivalent to numbers, lowercase, uppercase, and special characters – for playing a unique dictionary-based attack.
Depending upon your password strength, WIBR+ takes time to crack the password, therefore this a Face Down for this app.
7. Penetrate Pro – Best WiFi Hacking App
Penetrate pro could be a best WiFi Hacking Apps and handy app for obtaining access to the secure WiFi network from smartphones and tablets.
The WiFi Hacking app calculates WEP/WPA keys for a few WiFi routers and permits you to get access by by using the password. Unlock wireless fidelity with Penetrate pro android app.
Penetrate Pro WiFi Hacking app is employed to calculate WPA/WEP keys for a few routers which implies it's used for WiFi decoding.
Some antivirus might flag the app as a virus as a result of it uses some security permissions.
8. Fing Network Tools – Top WiFi Hacking App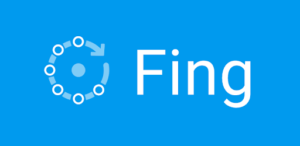 Fing Network Tools helps you discover out what all devices are connected to your Wi-Fi network in precisely a matter of a couple of seconds. This WiFi Hacking app is extremely easy to use, quick and however correct.
Fing WiFi Hacking apps use an expert App for network analysis and are employed by Security Analysts and every one kinds of Hackers in any respect levels.
A simple, fluid, and intuitive interface helps you value security levels for your wireless fidelity and so find intruders or attackers and ultimately block them or resolve your network problems.
9. WiFi Warden – Top WiFi Hacking App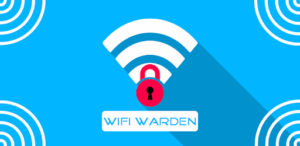 WiFi Warden is one among the Wifi Hacker App that's terribly reliable and supports to urge access to a different wifi network very simply.
By analyzing Wi-Fi networks, you may be ready to see all the knowledge which will be found on the Wi-Fi networks around you, together with SSID, BSSID, channel variety, channel information measure, the router manufacturer, encryption, security, distance.
In this WLAN Hacking app you'll be able to also notice a less crowded channel to extend the signal quality of your wireless router. To connect this WLAN Hacker app victimization WPS, if you're victimization automaton five to eight, you are doing not have to be compelled to root your device.
But your phone should be unmoving on automaton nine, Android 4.4 and earlier versions. thanks to the new limitations of automaton nine, your device should be unmoving to attach victimization WPS. Please note that root methodology doesn't work on some devices.
10. Wi-Fi Password –  Best WiFi Hacking App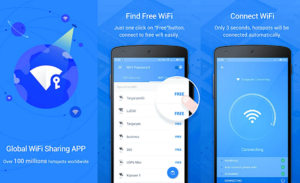 Wi-Fi Password may be a skilled tool for providing keys of Wi-fi (WPA-PSK / WPA2-PSK passwords) and additionally potential to try to do tons of tests such as password security, attack combination utterly random to avoid attacks by hackers or barmy on the device, etc.
With this WiFi hacking app you'll receive the coding needed to attach to the wireless network. WiFi Password can show you the passwords you've got employed in the past, thus you'll be able to refresh your memory as in WiFi Map.
This WiFi hacker app will Search free WiFi hotspot around you, one-click connects to WiFi hotspot, while not knowing WiFi password.
Wi-Fi connection are going to be safe and fast."WiFi Password" helps you inquire concerning Wi-Fi password save on our server and WiFi password shared by other users.