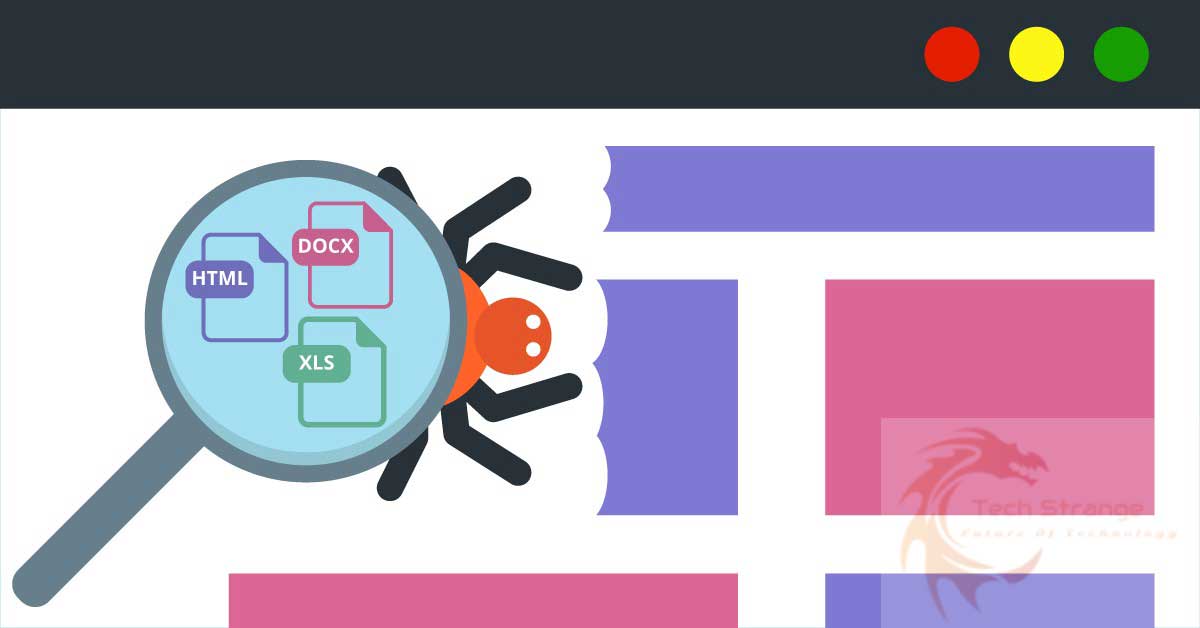 Headline: Decision making in businesses is data-driven and this calls for web crawling. Web crawling will give you access to crucial information that will in turn give you insight into the market or industry that you are in. Read more about the importance of web crawlers for data gathering.
The e-commerce market has greatly developed over the years. Hence, if you want to have a competitive edge in this space, there is a need to access data that could help you improve your performance. This is where web crawlers come in handy.
Web crawlers allow you to collect data from websites and use it to make vital decisions. In this article, we will explore everything you need to know about web crawlers.
What is a Web Crawler and How Does it Work?
Web crawlers are tools used by search engines to search for information on websites based on the keywords given. Also known as a spider bot, website spider, a crawling agent, or web crawling agent, a web crawler is also used by search engines to collect website data like URLs, meta tags, hyperlinks, and more.
This tool then crawls them and this becomes an endless process. However, to prevent visiting the same sites severally, the bot keeps track of the web pages that it has already accessed.
Where is a Web Crawler Used?
As aforementioned, a web crawler is mostly used by search engines to index websites and gather data according to the keywords you have entered.
Nevertheless, a web crawler is also useful for companies that need to gather relevant data that will help them make informed decisions. They can also use these tools to identify the most gainful keywords from search engines that they can use to drive performance.
Specific web crawlers can also come in handy when a company or business needs to make data-driven decisions. For instance, if a company needs information on product names, descriptions, prices, reviews, and more.
What are the Examples of Web Crawlers?
Search engines and businesses use their own web crawlers. Examples of these crawlers include:
Googlebot
Slurp Bot
Bingbot
Exabot
Yandex Bot
Alexa Crawler
Sogou Spider
Baiduspider
Web Crawling vs. Web Scraping
The issue of web crawling vs web scraping has been lingering in most people's minds. In most cases, web crawling is often mistaken for web scraping and these words are sometimes used interchangeably. However, these two are very different.
Web crawling is the technique of gathering data from websites while web scraping is the technique of extracting data and duplicating data in the form or slightly modified form of the content from the page it accesses.
Basically, web crawling only checks pages and content and only deals with metadata that is not made visible to the user. On the other hand, web scraping extracts and collects tangible content from web pages and delivers it to you.
Unlike popular belief, web scraping and web crawling do not work simultaneously. However, they can work together, whereas the web crawler crawls the pages and generates a link list and then the web scraper scrapes the pages with the most valuable data.
So, when it comes to web crawling vs web scraping, combining the two tools helps to automate the process of collecting and processing data without any human labor. To dig deeper into the topic, read this web crawling vs web scraping article.
Uses of Web Crawling
Web crawlers can be used for various purposes by search engines and e-commerce companies. Some of the common uses of web crawling include
Creating an Index
The main goal of a web crawler is to create an index for search engines. These tools search for content on web pages before making the results available to users.
Price Comparison
Some e-commerce companies use web-crawling tools to gather real-time information on their competitor's prices to help them develop effective marketing and sales strategies. They can then use the scraping tools to extract the pricing data from various suppliers, so they don't miss out on the best deals.
Brand Monitoring
Other than analyzing the pricing, companies can also take advantage of web crawlers to keep up to date with their own brands. The web crawler can help you find information and mentions about your company in the online space like in social media posts and news articles.
Email Marketing
Web crawling can help you find specific emails in your forums and chat groups. Email crawling can also be useful for finding hidden emails.
The Challenges of Web Crawling
While web crawling offers numerous advantages to any e-commerce business, it is not without its disadvantages. They include:
Crawler Blocks
As part of security measures, some websites add block IP addresses or CAPTCHA to prevent their sites from being scraped. These anti-bot measures make it impossible to crawl adequate data.
Quality of Data
Since you will be crawling data from thousands of sites, you can't guarantee quality data.
Requires Infrastructure
There is a need to invest in a lot of infrastructure and resources to gather relevant and quality data. For instance, companies may need to invest in human resources like system administrations and developers.
Conclusion
Web crawling is the future of data collection for search engines and e-commerce companies. The web crawling tools automate the process of collecting data and are beneficial for companies that want to remain competitive in the market. Hopefully, now you can use your understanding of the advantages and disadvantages of web crawling to decide if its possibilities for your company.
Follow TodayTechnology for more Latest t\Technology News.