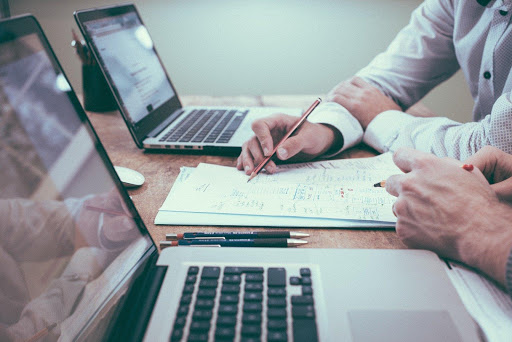 Money is vital for any company. Hence, maintaining the acute balance between variable and fixed expenses is highly instrumental in its cash flow. For businesspersons, there are plenty of viable options to rein in costs and plan for unforeseen events. However, the two primary determinants that influence one's business's profitability are its inward flow of revenue and outward expenses. As an entrepreneur or even a seasoned business persona, if you can manage these two variables successfully, you can ensure its smooth operations in every condition. Otherwise, it could eventually lead your organization towards a slow death.
This article sheds light on the significant expenses that play a pivotal role in your business and how you control them effectively.
1 – Employee Payouts and Benefits
Without a reliable team at work in every department, it is almost impossible to sustain any business. Especially when you start new, you need to figure out who rightly deserves to be a part of your time and responsibilities. Once you have shortlisted worthy candidates, it is time to decide their salaries or per hour rate. However, while doing this, you must evaluate the worth of the benefits you will gain through each candidate's services.
Thoroughly analyze different scenarios and make the most efficient choice. Rushing into contracts with new people without knowing their tendencies can be costly and impact the organization's reputation. But that does not necessarily mean that you overburden your employees with multi-tasking. Gauge their abilities, work quality against the return value, and decide justly. Another option is to adopt a freelance model, mainly when your organization is young. You can either hire people for freelance jobs or outsource your work to independent contractors to save more money. Remember, employees' expense is about the salaries and utilities associated with employees' expense.
2 – Tax Payments & Utilities
Continuous utility bills and time-to-time tax payments can hamper a company's flow of cash. Therefore, it is vital to plan these expenses, at least, before a month or two, which you can do easily with a freelance income tax calculator and stay efficient. It will save you the money of hiring a dedicated financial professional and predicting miscellaneous costs overtime.
To further cut down on expenses, you can incorporate the most efficient equipment that occupies smaller space and perform regular maintenance. Also, you can train your employees to follow specific standards for equipment usage. So they do not use it needlessly or extensively. To save gas and electric charges, follow household rules, such as unplugging devices when not in use, etc. Furthermore, you can go clutter-free and save much on paper and stationery costs.
3 – Rent (or mortgage)
Besides employees' costs, it is a significant chunk of expense for any business. Even if you have purchased a property on day one, you will need to deal with mortgage payments or property taxes. However, if you are renting, the cost would be as per the contract but will trouble every month. If you are a small business owner, you will need a two-room space, which could cost you several thousand dollars depending on its location. Therefore, it is always better to plan-out your location and interior setting before making the final call. It is better to choose compact and flexible furniture rather than going for bulky or heavy items. This practice will not only save you considerable space but will also help you in saving for rent. If you already own a commercial space that is extra for your current requirements, always prefer subleasing it.
4 – Equipment 
Every business needs quality equipment to run smoothly and efficiently. Whether it is a multi-million dollar processing machinery or just a Xerox printer, a business owner would need to allocate an equipment budget outright. However, there are several smart tips to marginalize the overall cost. One idea is to prefer machines that can perform multiple tasks. It will not only save you the investment money but also save you utility charges. Make sure you know the functions properly or hire someone who could efficiently operate your machines. Otherwise, the chances of losing your precious investment at the hands of an amateur are very high. Moreover, you can also go for second-hand equipment. Although such a decision can be tricky at times; but, a thorough inspection of machinery with proper verification of its life expectancy can ensure you a good deal.
5 – Security
No one can vouch for the eternal security of any business. Every organization, whether big or small, is vulnerable to criminals. But, besides conventional thefts, a modern worry for businesses is the threat of a potential cyberattack. Cyberattacks are something, which is very rampant nowadays, as criminals are targeting all kinds of business in unprecedented ways. Therefore, it is becoming essential for organizations to invest in digital security and protect their online presence from top to bottom. Consult a professional digital security consultant to create a comprehensive strategy for your company if you believe your company can attract cyberattacks.
6 – Marketing and Advertising
In today's highly competitive market, no business can succeed without investing in marketing and advertisement. This sector requires continuous spending and evaluation of strategies. However, it doesn't mean that money cannot be saved here. By focusing on efficient methods such as identifying your target audience in the first phase and creating behavior centric marketing campaigns, you can save a lot. The initial part of any campaign requires experimentation. You and your team must aptly find the most suitable methods, offering the best Return on Investment (ROI).
Conclusion
To run your business successfully, you must understand its expenses inside out. You must be wise enough to predict recurring costs and project the ROI before making new investments. Plus, it would help if you had a critical awareness of your region's socio-political situation. These factors play a vital role in economics. Furthermore, it is unwise to neglect talent over money. Experienced professionals might charge more but can save you big bucks by implementing efficient and smart business strategies. Know the value of your assets and incorporate organizational standards, which can benefit your business in the long run.
Follow Today Technology for more informative articles.